A stray pit bull cleverly found its way into someone's home and gave birth to a litter of puppies. When rescuers brought the dog and her newborns to a vet, they were completely shocked by what they saw next.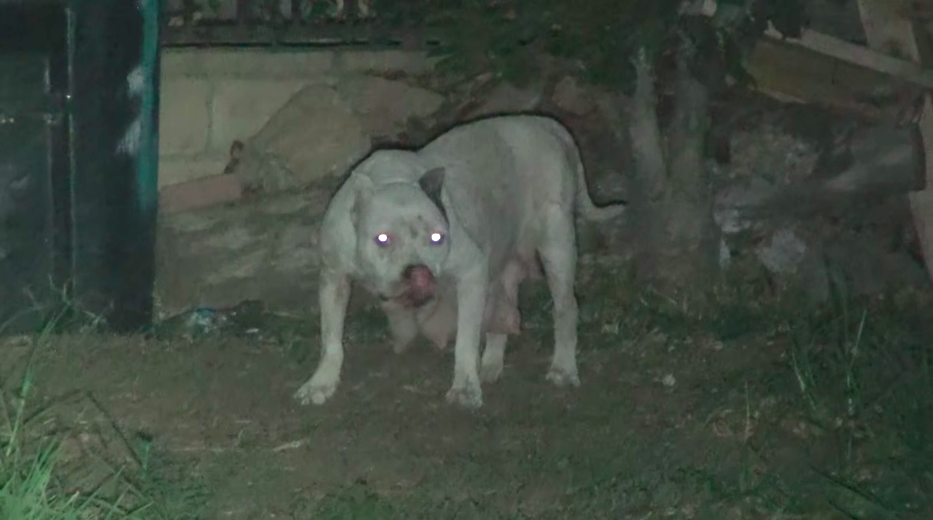 Hope for Paws, a non-profit animal rescue organization in Los Angeles, California, received a late-night call about a stray pit bull in someone's home. The dog had just given birth to puppies.
Staff wasted no time in going to the residence. After locating the pit bull on the property, they worked to fence off potential exit points. Attempts to get close to her failed. The darkness didn't help either. The rescue team needed to use flashlights to find her on the premises.
After some time, she found herself in a fenced corner. According to commentary in a video uploaded to YouTube, "Neighbors volunteered to surround the fence, so she couldn't break through."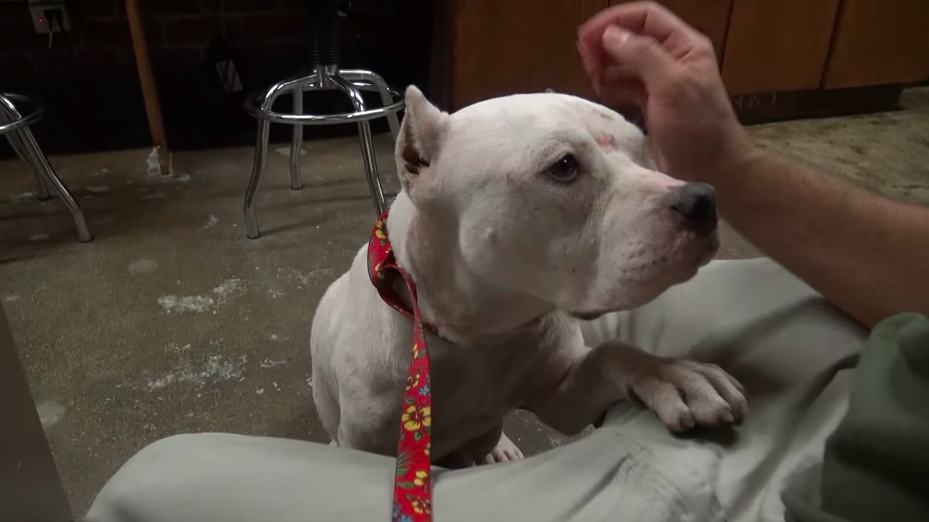 The pit bull seemed to give in and let the Hope for Paws staff approach her. When one staff member got close enough, he was able to put a leash around her.
While one staff member took care of the dog, another went to fetch her newborn puppies. A total of five little pups were born, but one died before rescuers arrived on the scene.
After uniting the newborn pups with their mother, staff took the animals to a veterinary care center. The mother and puppies were all covered in fleas. Staff quickly gave all of them a bath.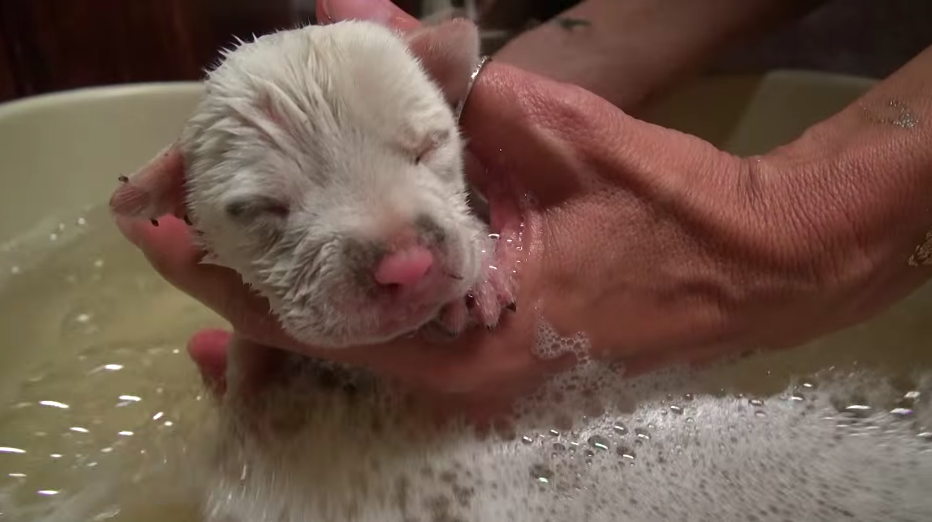 At the vet, the animals were given names. The pit bull was named Lexus, and her four pups were named Beamer, Prius, Mercedes, and Cooper.
Lexus, although looking nice and clean now, was not happy. She approached one of her rescuers and started to whine. Lexus was not feeling well, so the vet took an x-ray.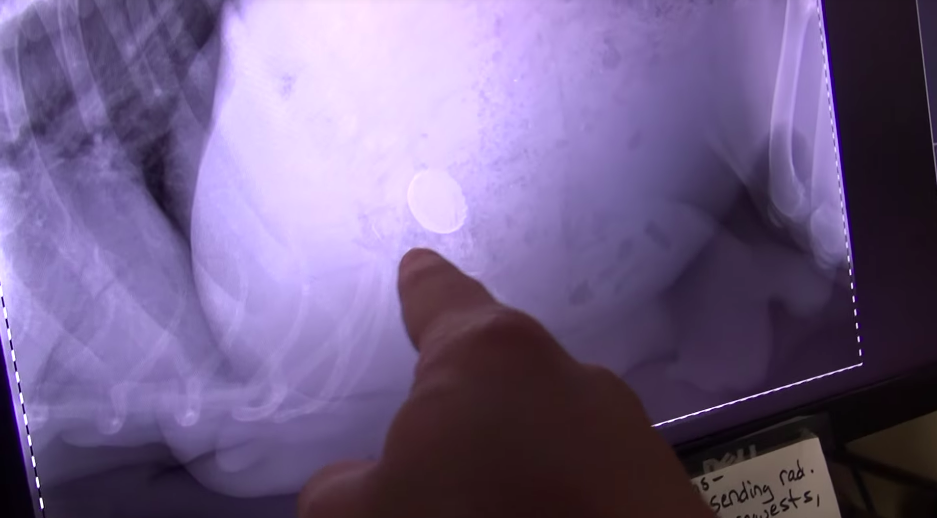 The x-ray revealed that Lexus had a round, metal object in her stomach. The size and shape matched that of a bottle cap. No wonder she was not feeling well.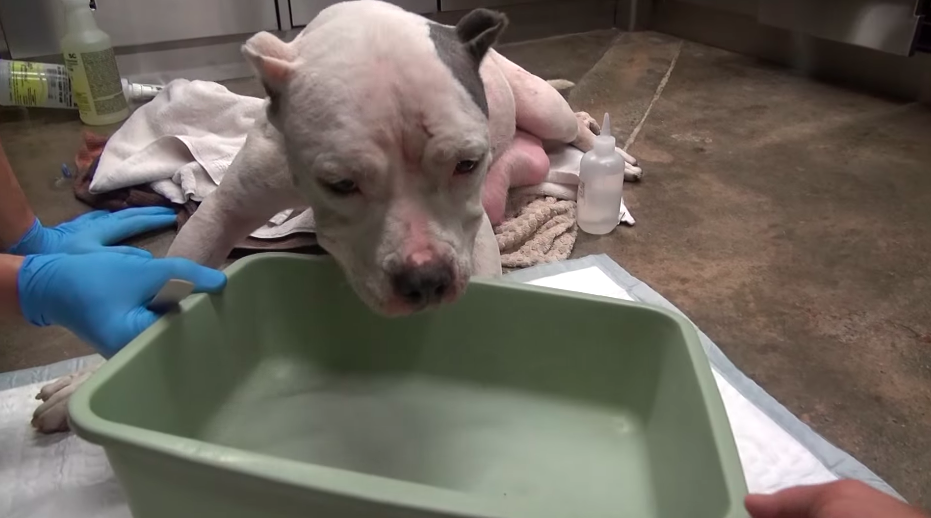 Seeing that Lexus was still nursing, the vet could not perform surgery. The best method would be to induce vomiting. After a huge spew-up by Lexus, the bottle cap came out.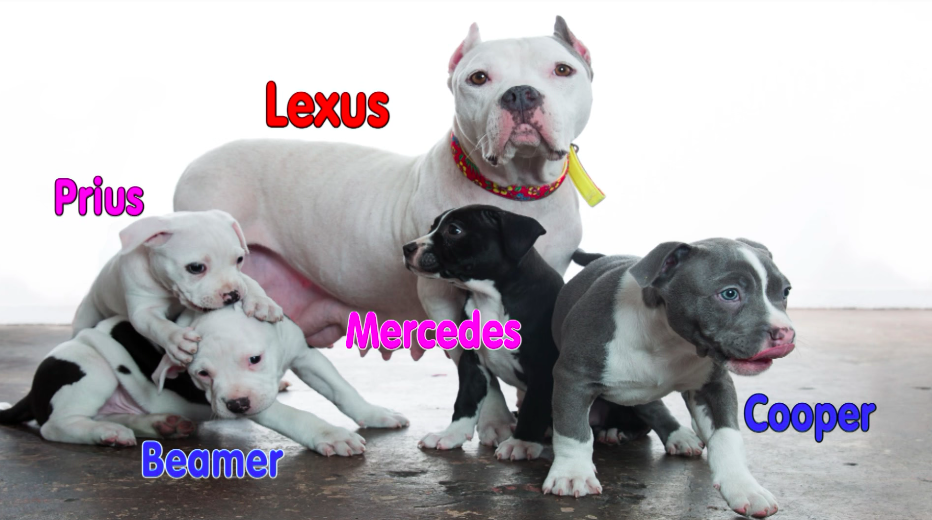 The next day, Lexus and all her puppies went to The Little Red Dog rescue center to await adoption.
In an update, we learn that Lexus, now nicknamed "Lexi," was adopted and is now in a loving forever home. Lexi's owner has dedicated an Instagram page just for her.
It seems Lexi is feeling quite at home with her owner
View this post on Instagram
Lexi enjoys a drive too
View this post on Instagram
Oh, and her little ones? We found this picture
View this post on Instagram
It seems Lexi and her pups are all in loving hands now.