A Scottish lifeboat crew is warning cryptozoology buffs and would-be monster hunters to think twice before joining a new viral event to storm Loch Ness in search of the infamous lake creature known as Nessie.
Members of the Royal National Lifeboat Institution (RNLI) rescue crew on Loch Ness—a large, deep lake in the Scottish Highlands—have issued a warning on their Facebook page that raiders of Nessie's legendary haunt will likely end up sorry.
"Nessie 1-0 Bandwagon," the RNLI wrote tongue-in-cheek after over 20,000 people said they're "going" and over 40,000 have expressed their interest in a Facebook event called "Storm Loch Ness, Nessie can't hide from us all."
The new "storm" event comes after more than a million people earlier pledged to attend the joke "Storm Area 51" event, initially believed by some to have been a serious a raid on the top-secret U.S. military base in Nevada, believed by some conspiracy theorists to be a repository of alien secrets.
Before the Area 51 event organizer confirmed the scheme was a hoax, the U.S. Air Force said that if any intruders were to launch an assault on the facility, the military was "ready to protect America and its assets."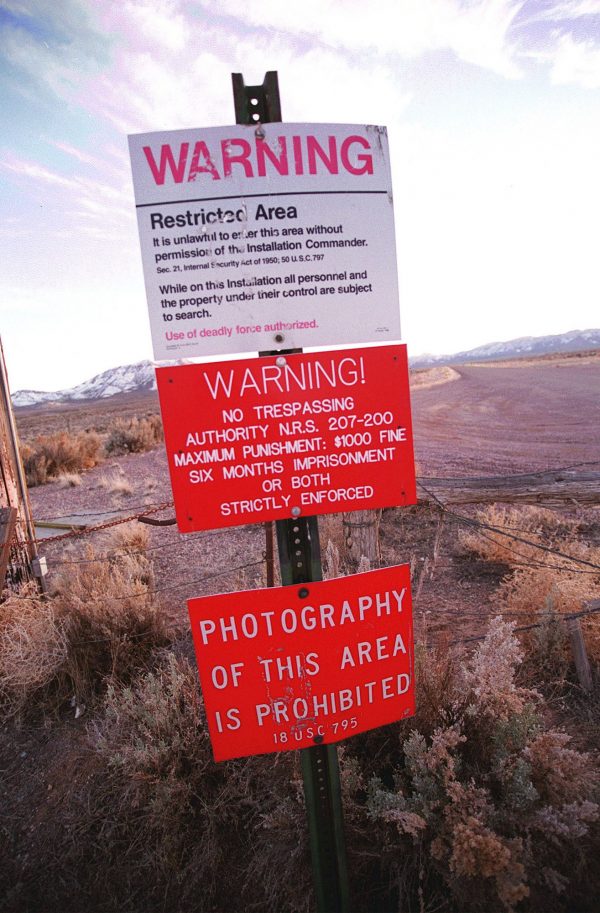 The RNLI warned that while Nessie hunters won't be met with armed guards, there are plenty of threats participants in the Sept. 21 event would be wise to be wary of.
"With no U.S. Army involved, Loch Ness looks a little less hazardous than storming Area 51, but here we have our own set of problems," the RNLI said, adding that even its "impressive" lifeboat would struggle to carry the thousands of potential attendees.
Depth of the water is another danger, the lifeguard crew said, as is the cold.
"The Loch is 230 meters [755 feet] deep," the RNLI said, adding, "that's nearly two-and-a-half times the height of Big Ben."
"The water temperature is cold!! In fact, an average of 6 degrees centigrade all year round, meaning cold water shock and hypothermia are real dangers," the lifeboat crew quipped.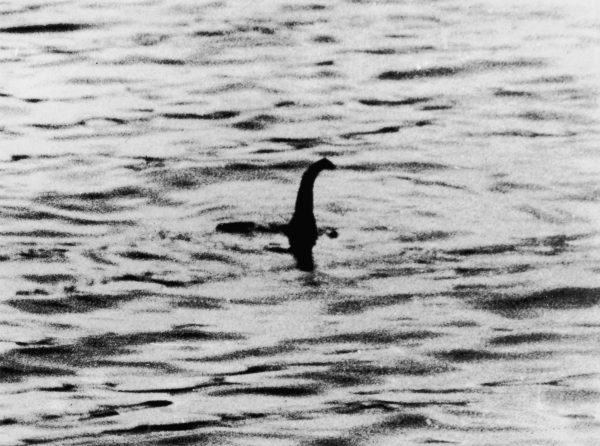 The British news outlet The Telegraph reported that in 2015, a kayaker developed hypothermia so quickly after his boat capsized at Loch Ness that he couldn't swim less than 50 feet back to shore. He was saved by RNLI rescuers.
Unpredictable wave patterns, quickly-deteriorating weather conditions, and waves as high as 16 feet are other dangers the RNLI warns Nessie hunters could face.
Viral Area 51 Raid Spawns Rival 'Storm Bermuda Triangle' Event
Still another Facebook event to rival the viral "Storm Area 51" has been launched, with tens of thousands vowing to storm the Bermuda Triangle because "it can't swallow us all."
The satirical assault on the top-secret Area 51 in southern Nevada has attracted 1.9 million people "going," with organizers saying they plan to raid the legendary facility to "see them aliens."
But while "Storm Area 51" is a joke, Anthony Dominick Carnovale, who created "Storm The Bermuda Triangle, It Can't Swallow All Of Us," insists his is for real.
"I'm contractually obligated to only use the money for the event. If I somehow can't, I have to give everyone their money back," he added, referring to the terms and conditions underpinning the GoFundMe campaign he set up to fund the Bermuda Triangle raid.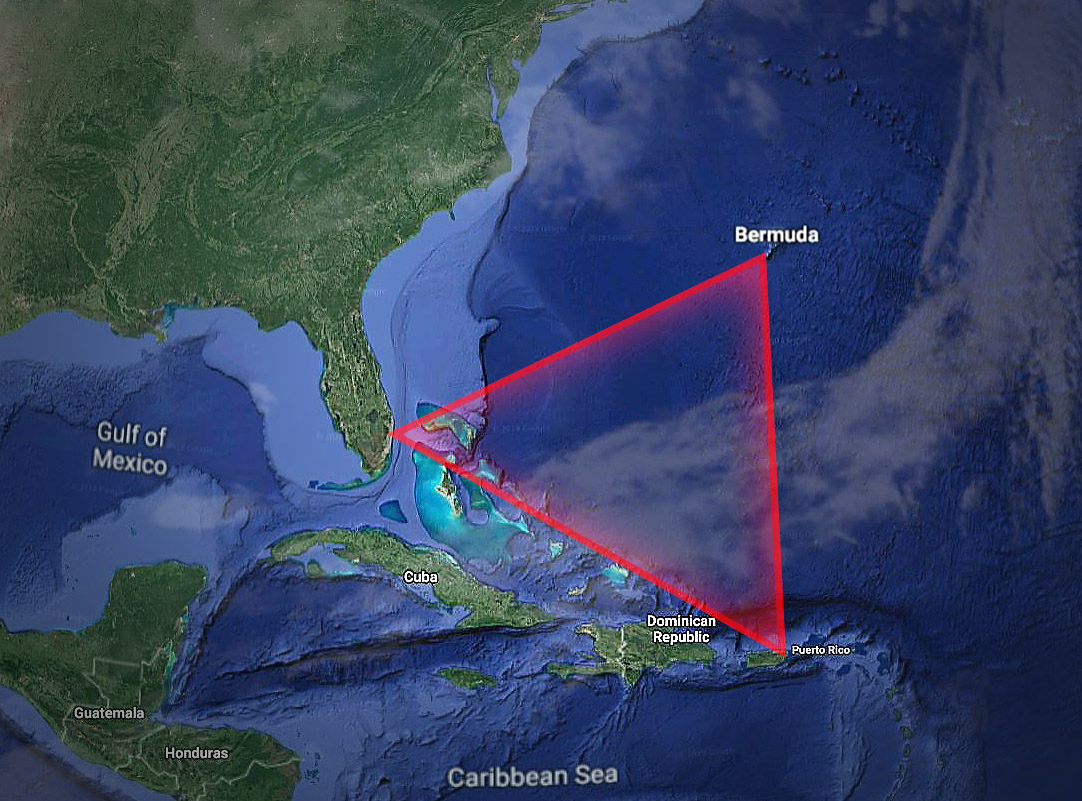 When Fox 10 asked if his event was a serious endeavor, Carnovale replied, "Absolutely."
"Basically organizing a beach party at the tip of the Bermuda triangle," Carnovale wrote. "Gonna be a safe party and I am going to hire an event organizer to help plan the party and rent boats and hire live music."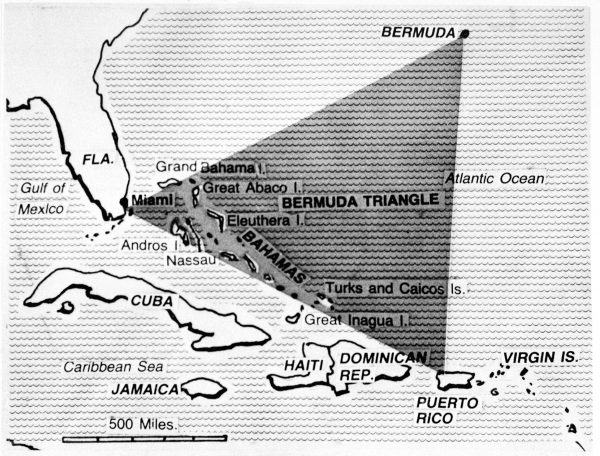 Like Area 51, the Bermuda Triangle has long been veiled in mystery, with hundreds of ships and airplanes vanishing there over the years without a trace.
To help make sense of the unexplained, the group says that it hopes "to come up with a strategy to clap sea monster cheeks and find lost pilots and the hidden islands in the mysterious triangle."
The event is scheduled for Oct. 1 at 8 a.m. and "if 25,000 people give even 3$ this party is legit happening my babies," Carnovale wrote. "Free live music and entertainment. Drinks. Good vibes." So far, 18,000 people have said they're "going" and another 25,000 are "interested."
Carnovale told Fox 10 that storming the Bermuda Triangle is also a far safer alternative to the "Storm Area 51" event, which he says "is dangerous."
"Honestly, everyone thinks I'm trying to scam people with this GoFundMe thing," Carnovale wrote on the event's Facebook page, "but I'm legit trying to [throw] a party for everyone so they'll come to my thing and not get murdered or arrested at Area 51."