Republican House candidates gained over 3 million more votes than Democrats in the Nov. 8 midterm elections, but barely secured a GOP majority in the lower chamber.
Recent data published by the Cook Political Report show that Republicans lead by some 3.5 million votes when all 435 House races are combined. As of Friday morning, Republicans had 54.13 million votes as compared with Democrats' 50.79 million votes.
With several races called this week, the GOP has 220 seats to Democrats' 213, giving Republicans the majority. Two House races—one in Colorado and one in California—remain uncalled, although Republicans are leading in both.
But Democrats were able to maintain their majority in the Senate with at least 50 seats and are waiting for the conclusion of the Georgia Senate runoff to determine if the upper chamber be an even 50–50 split or not. Vice President Kamala Harris would cast the tie-breaking vote for Democrats if that is the case.
Republicans did not pick up seats in several Senate battleground states—including Pennsylvania, New Hampshire, Nevada, and Arizona. However, a closely contested race in Wisconsin went in favor of Sen. Ron Johnson (R-Wis.).
"Simply put, Republicans picked up the votes they needed, just not where they needed them most," Charlie Cook, a longtime analyst and founder of the Cook Political Report, wrote after the election. "Clearly something or someone intervened, affecting the outcome of the election in the places that mattered."
Michael McKenna, a Republican operative and aide in the Trump administration, told the Washington Times this week that Democrats benefitted from redistricting in certain states following the 2020 census. However, he suggested that it might not pan out for Democrats in future elections.
"This is the first cycle inside a redistricting cycle. My guess is two years from now they're going to regret this," he said, adding that a number of first-time Republican candidates were close to taking seats held by Democrat House incumbents.
Overall, he added, the United States "is in the middle of a national realignment, and that's going to benefit the Republicans," he said, pointing to some Republican gains among black and Hispanic voters. He noted that Democrats benefitted the most from college-educated unmarried women.
Republicans got 3 million more votes in 2022 than during the 2018 midterms. Democrats got 10.3 million fewer votes than 2018, during which the party won control of the House at 235–199.
Meanwhile, some Republicans said their party suffered during 2022 midterms, in part, because former President Donald Trump was not standing in an election this year. However, some in the GOP have suggested that the 45th president was a drag on the party amid several investigations and lawsuits, claiming some of his high-profile picks like Dr. Mehmet Oz and Kari Lake did not pan out.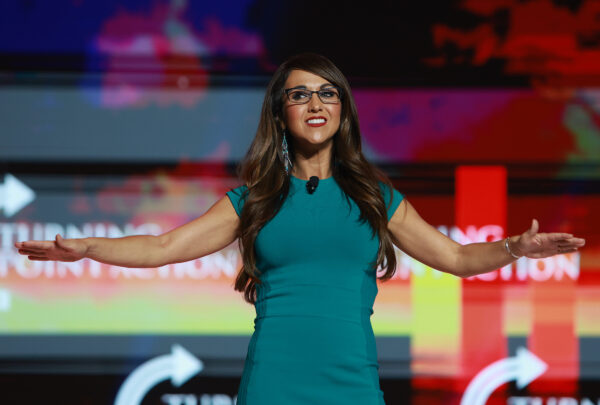 "Donald Trump remains a very popular figure in the Republican Party in each corner of the country," Rep. Jim Banks (R-Ind.), the head of the influential Republican Study Committee, told Fox News earlier this month, noting the former president "wasn't on the ballot."
A week after the midterms, Trump announced that he would run for president in 2024 during an event at Mar-a-Lago.
Where Races Stand
This week, Alaska's at-large congressional seat was called for Rep. Mary Peltola (D-Alaska.) over two Republican candidates, former Gov. Sarah Palin and Nick Begich. Earlier this year, Peltola also defeated Palin and Begich in a special election that was sparked by the death of Rep. Don Young (R-Alaska.), although the state features a controversial ranked-choice voting system that was approved by voters a year before.
Palin in September criticized the state's ranked-choice voting system and called it a mistake. Several days ago, Palin signed an initiative to repeal the system, according to local media reports.
A week ago, Democrat Adam Frisch announced that he had called Rep. Lauren Boebert (R-Colo.) to concede the race for Colorado's 3rd Congressional District. The Associated Press and other news outlets have not yet called the race for Boebert, who was endorsed by Trump, despite 99 percent of the vote being tallied.
And in California's redrawn 13th Congressional District, Republican John Duarte has received 50.2 percent of the total votes with 99 percent of the votes counted. Democrat candidate Adam Gray trailed Duarte by about 600 votes, fewer than 0.5 percentage points, as of Friday.
Days before that, AP and others called another California House race in favor of Republican Kevin Kiley, who was endorsed by Trump. Kiley currently has about 53.3 percent of the vote as compared with Democrat Kermit Jones' 46.7 percent, according to AP.