The Republican National Committee (RNC) is declining to back 2024 presidential primary candidates, even if former President Donald Trump runs again, said RNC Chairwoman Ronna McDaniel.
"The party has to stay neutral. I'm not telling anybody to run or not to run in 2024," McDaniel said in an interview with The Associated Press on Wednesday. "That's going to be up to those candidates going forward. What I really do want to see him do, though, is help us win back majorities in 2022."
Declining to encourage Trump to run again during the next election could be politically perilous for McDaniel and the GOP, as Trump, according to polls, remains by far the most popular figure in the Republican Party.
Trump, for his part, has issued few public comments about what his plans may be. Although in the waning days of his presidency, he made a few hints that he might run again in 2024.
A former Trump campaign adviser, Jason Miller, told news outlets several days ago that the ex-president "has made clear his goal is to win back the House and Senate for Republicans in 2022," adding: "There's nothing that's actively being planned regarding an effort outside of that."
McDaniel told AP that she is aware of the frustration of Trump's base, which is the largest bloc of voters in the Republican Party and has little tolerance for Republican officials unwilling to stand behind the former president. McDaniel also called for party unity and discouraged GOP politicians from attacking other elected officials in the Republican Party.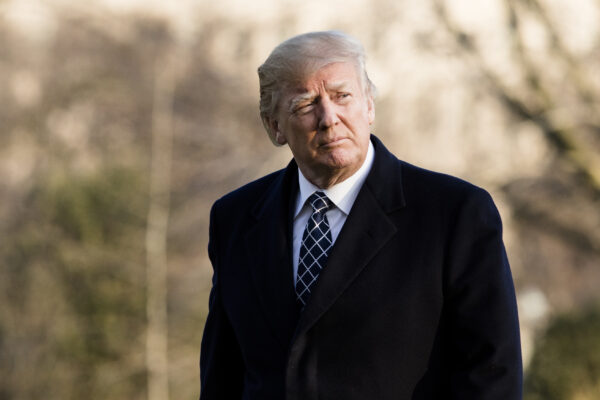 "If we're fighting each other every day and attacking each other and brandishing party purism, we're not going to accomplish what we need to win back the House and take back the Senate, and that's my priority," she said.
Miller noted that Trump could retaliate against House Republicans who voted to impeach him earlier this month, and Senate Republicans who join Democrats in convicting him could also be on the chopping block. The impeachment trial is slated to begin early next month.
On Tuesday, just five Republicans peeled away from their party to join Democrats in voting to authorize the go-ahead for the impeachment trial. Many GOP senators, however, have said it's unconstitutional to impeach a former president.
The chairwoman separately denounced the pro-Trump QAnon movement.
"I think it's really important after what's just happened in our country that we have some self-reflection on the violence that's continuing to erupt in our country," McDaniel said, claiming that some adherents of the movement carried out the violence. "I think QAnon is beyond fringe. I think it's dangerous."