Some Republicans and GOP strategists have slammed Sen. Mitt Romney (R-Utah) for his anti-President Donald Trump op-ed published in the left-leaning publication The Washington Post.
In the op-ed, Romney argued that Trump's character was not up to presidential par. The stance came just months after Romney, who is set to be sworn in on Jan. 3, accepted Trump's endorsement during the midterm campaigning.
A number of Republican leaders questioned why Romney wrote the op-ed.
"Well, how does it work to the advantage of the people of Utah?" Sen. Lindsey Graham (R-S.C.) told Fox News on Jan. 2.
"He decided to go back into public service; I'm glad he did," Graham added. "Now, what drove him back into public service? Was it to be a foe of President Trump? I hope not because I don't think the people of Utah voted for him to do that."
Graham sent a message to Romney that Trump is very easy to get a hold of so the best way to influence the president would be to speak directly to him.
"He really cares about what you think and what more can you ask if you're a member of the United States Senate than have a chance to talk with the president and share your views. That will not happen if he believes you are out to get him," Graham added.
"So I'm hoping that Mitt will sit down with the president privately, share his concerns with the president about whatever drives his thinking but also commit to the president that I want you to be successful and I'm here to help you. If he will do that he can be a very effective senator. If he's going to be the critic from Utah, it's going to hurt him and Utah."
Three Republican insiders added to the Washington Examiner that even if what Romney said in the op-ed was correct, it was an odd time to write it.
"I'm not sure what he thought he was accomplishing, aside from annoying the president and lots of fellow senators," a Republican senator said. "Also, why do it in abstract? Why not just wait till he has a concrete disagreement?"
Others noted that nothing in the op-ed was new, but repeated attacks Romney had launched at Trump prior to accepting his endorsement.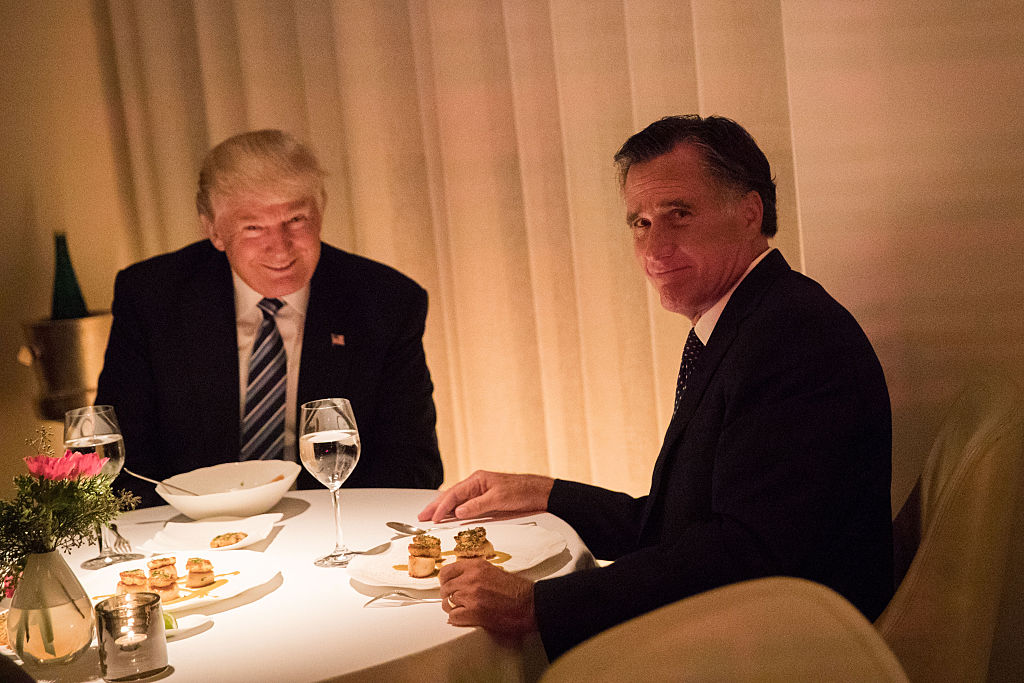 "Parts of it could have been lifted from his 2008 and 2012 stump speeches, and certainly the character references come straight from his 2016 speech where he previously denounced Trump," said Kevin Madden, a veteran Republican operative who advised Romney in 2012.
GOP Chairwoman Ronna McDaniel, Romney's niece, also slammed the incoming senator.
"POTUS is attacked and obstructed by the [mainstream] media and Democrats 24/7. For an incoming Republican freshman senator to attack President Trump as their first act feeds into what the Democrats and media want and is disappointing and unproductive," she wrote.
Romney claimed during an appearance on CNN on Wednesday that while he accepted Trump's endorsement, he never gave Trump one. In 2012, while running for president, Romney also accepted Trump's endorsement. He also met with Trump in November 2016 in the hopes of being appointed to the president's cabinet.
Romney said he wrote the op-ed after Defense Secretary Jim Mattis retired following the president's decision to pull American troops out of Syria. He said he does support Trump on some issues, such as border security.
Trump at the White House responded to the op-ed, saying: "I wish Mitt could be more of a team player. I am surprised he did it this quickly. If he fought really hard against President Obama like he does against me, he would've won the election."
On Twitter, the president added: "Here we go with Mitt Romney, but so fast! Question will be, is he a Flake? I hope not. Would much prefer that Mitt focus on Border Security and so many other things where he can be helpful. I won big, and he didn't. He should be happy for all Republicans. Be a TEAM player & WIN!"
From NTD News