Republicans have disavowed a GOP candidate running for Congress in Florida.
George Buck said in a fundraising email that Rep. Ilhan Omar (D-Minn.) should be hanged because she committed treason, citing claims that she's a secret foreign agent working on behalf of Qatar.
"We should hang these traitors where they stand," the email from Buck's campaign stated, the Tampa Bay Times reported. Buck, who lost in a bid for Congress in 2018, is attempting to win the same seat again in 2020, for Florida's 13th Congressional District. The district is currently represented by Rep. Charlie Crist (D-Fla.).
Buck initially denied sending the statement but said in a second statement: "Anyone who commits treason against the United States should be tried to the full extent of the law."
Based on the email, House Minority Leader Kevin McCarthy (R-Calif.) decided to remove Buck from the National Republican Congressional Committee's "Young Guns" program. The program helps Republican candidates running in certain districts.
"Leader McCarthy made the decision to remove him and Chairman [Rep. Tom] Emmer agrees," Michael McAdams, a spokesman for the committee, told the Daily Caller News Foundation.
House Minority Whip Steve Scalise (R-La.) said in a statement that "there's no place for inciting violence in politics."
"Instead of doubling down on these disgraceful comments, the candidate ought to apologize unequivocally and denounce these unacceptable statements," Scalise said.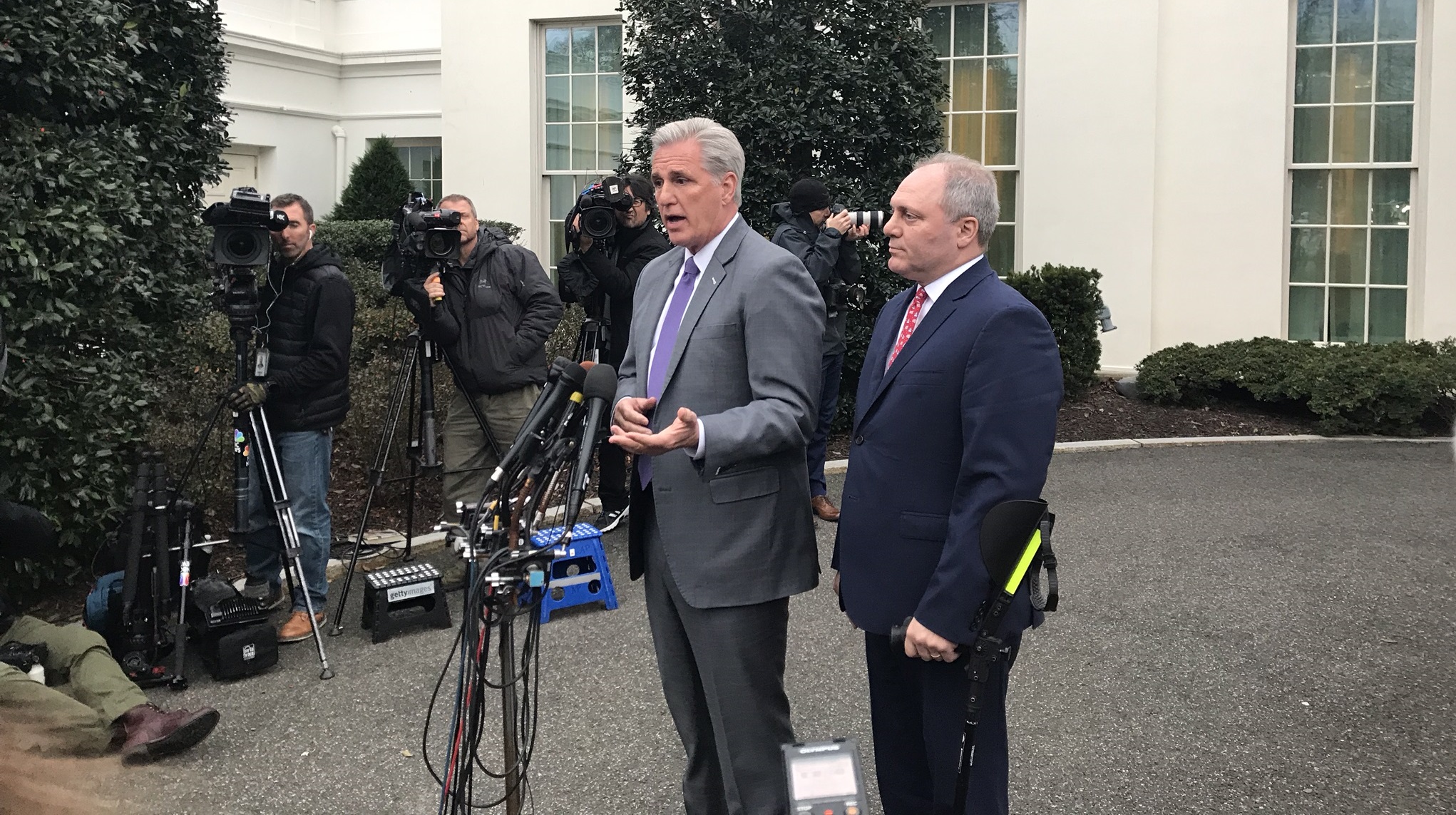 Pinellas County GOP chairman Todd Jennings also denounced Buck, writing in a statement: "There is no room for this kind of inflammatory rhetoric in either political party. No one should ever condone a candidate's call for violence."
Buck's campaign website describes him as a "conservative" and "America-first Republican." Issues listed include "protect the unborn," "defend the 2nd Amendment," "stop illegal immigration," and "support President Trump."
The situation unfolded just days after congressional candidate Danielle Stella's campaign circulated the claims about Qatar, prompting Twitter to ban the account.
"If it is proven @IlhanMN passed sensitive info to Iran, she should be tried for #treason and hanged," Stella's account said.
"My suspension for advocating for the enforcement of federal code proves Twitter will always side with and fight to protect terrorists, traitors, pedophiles, and rapists," Stella, who is running for Minnesota's 5th Congressional District which is currently represented by Omar, said in a statement sent to news outlets.
Omar has dismissed the claims.
"Since the day she was elected, Saudi Arabian trolls and mouthpieces have targeted Omar with misinformation and conspiracy theories," a spokesperson for the Congresswoman told the Jerusalem Post.
Omar wrote in a statement on Twitter: "People often ask me why I don't fight back against them often. It's a valid question, one my team, family and I struggle with. There is just too much, they are too ridiculous and it feel degrading to respond to such stupidity."