Republicans are scared of having fact witnesses called to testify during the Senate impeachment trial, Sen. Chris Van Hollen (D-Md.) alleged.
"Democrats want assurances upfront that this is going to be a fair trial and that you're going to be able to call witnesses," Van Hollen said during a Sunday appearance on CBS' "Face the Nation."
"The reason that Republicans are so deathly afraid of sending down these fact witnesses is because after they testify under oath they'll have to raise their right hand, just like all the witnesses in the House did, and testify under penalty of perjury—it's going to be much harder for Republicans to hide behind this myth that this was a perfect phone call," he added, referring to Trump's July call with Ukranian President Volodymyr Zelensky.
"And it will make it harder for those senators to vote for acquittal."
Democrats voted last week to approve two articles of impeachment against Trump, one for abuse of office and the other for obstructing Congress. No Republicans voted for the articles and four Democrats either voted against at least one of them or voted "present."
Democrats want acting White House Chief of Staff Mick Mulvaney and several other current or former administration officials to testify in the Senate. Republican leaders have said they want to vote on Senate trial rules that would cover the initial presentations by both sides and go through those presentations before voting on whether to have witnesses testify, mirroring what happened during the impeachment trial of President Bill Clinton.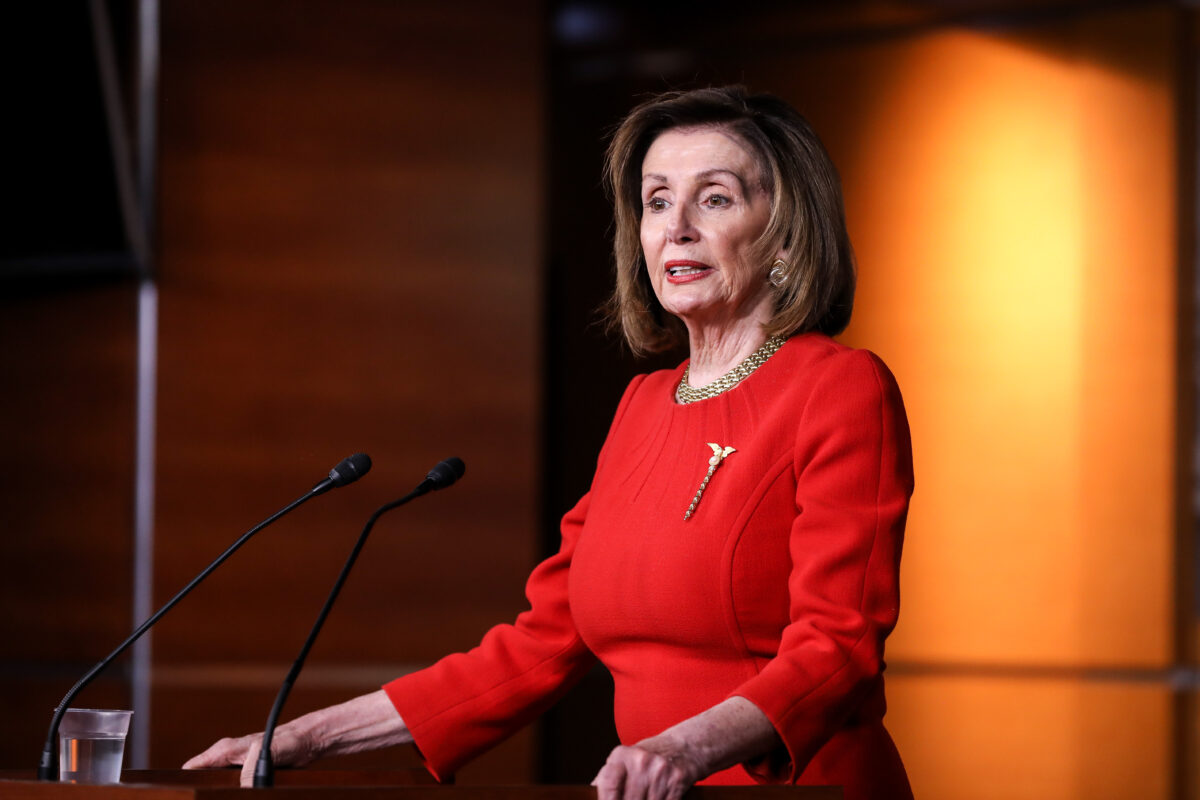 While House Speaker Nancy Pelosi (D-Calif.) is withholding the articles of impeachment from the Senate to try to force the GOP into concessions, Sen. Roy Blunt (R-Mo.) said that he expects House Democrats to eventually send the articles over.
"I don't know that it's a distinction worth arguing about. The House will send the articles over. We are going to hear this case both from the House managers and the President's counsel. I would argue with the President's counsel for the first time, they get a chance to make their case. And I believe we'll be doing that in January," he said on "Face the Nation."
Blunt said that Democrats who are now pushing for witnesses voted against them during Clinton's trial.
"Every one of the Democrats that were in the Senate the last time that are here now voted against witnesses the last time. So this is—you know, this is a political process, no matter how you describe it," Blunt said when asked why the GOP won't allow an earlier vote on witnesses.
"There may be a time when we decide that witnesses are essential but the witnesses that the House didn't call would have the same privilege in the Senate that they had in the House. I think the House sending over a very vague two charges to the Senate and then assuming it's the Senate's job to try to make something out of that."
The Senate can dismiss the articles with a simple majority vote but conviction, or removal from office, requires two-thirds of the senators present at the time of the vote. The GOP holds a 53-47 majority in the Senate after gaining two seats in 2018.