GOP senators won't call Hunter Biden to testify in the Senate impeachment trial because "it would backfire on them," Senate Minority Leader Chuck Schumer (D-N.Y.) asserted on Dec. 19.
Speaking during an appearance on MSNBC's "The Rachel Maddow Show," Schumer said he met with Senate Majority Leader Mitch McConnell (R-Ky.).
"I told McConnell today in our meeting if you have modifications if you think one of these witnesses is no good or you want to add another, you know, go right ahead. And there's some argument that some may, well, if the Democrats have witnesses, then Republicans will ask for Hunter Biden. Make my day. Hunter Biden has nothing to do with the trial because he has no knowledge of what the president said of the charges," Schumer said.
"It'll look like a circus, and they don't want to do it. So this argument is a bogus argument to deter us from getting witnesses. I would bet my bottom dollar they'd never ask Hunter Biden to show up because it would backfire on them. It would make them look so unserious about this process that they would lose."
McConnell said on the Senate floor that he and Schumer had a "cordial conversation" but couldn't agree on trial guidelines because Schumer wants to insert the matter of witnesses into the initial vote. McConnell wants to vote on initial guidelines and wait to vote on witnesses until after the first part of the trial.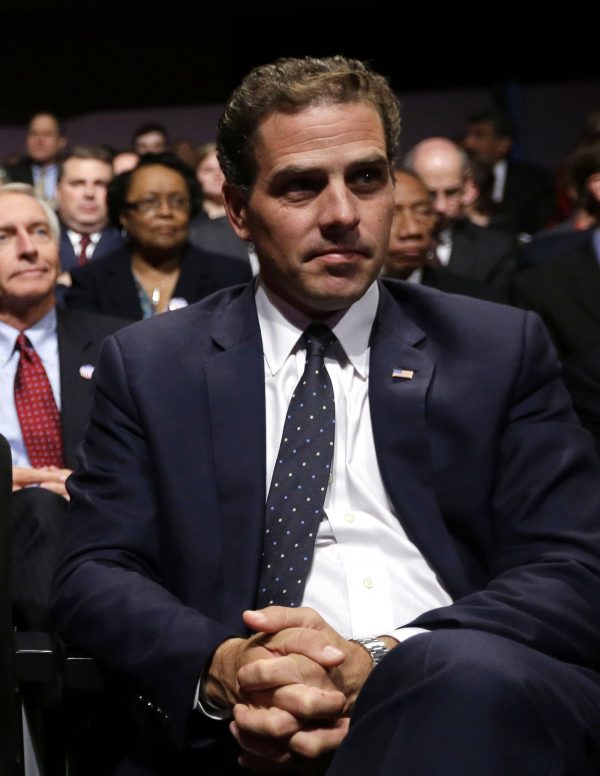 While some House Republicans and President Donald Trump have said they want Biden, the son of Democratic presidential candidate Joe Biden, to testify, top GOP senators have signaled they want a quick trial that could include zero witnesses.
But three Senate committees are probing Hunter Biden and actions taken during the Obama administration relating to him and the Ukrainian company he worked for, Burisma. In the latest move, three senators said this week that they want to speak to officials from the last administration about allegations surrounding the Bidens and Burisma.
They are former Under Secretary of State for Economic Growth, Energy, and the Environment Catherine Novelli, former Deputy Secretary of State Antony Blinken, former Biden energy adviser Amos Hochstein, former Assistant Secretary of State for European and Eurasian Affairs Victoria Nuland, and David Wade, who served as chief of staff to former Secretary of State John Kerry.
"These interview requests continue the chairmen's oversight efforts … related to potential conflicts of interest and political influence by Ukrainian elements, including the natural gas firm Burisma, which employed Hunter Biden as a board member while his father was vice president and the public face of the Obama administration's handling of Ukraine," said the statement from the three senators, Senate Homeland Security and Governmental Affairs Chairman Ron Johnson (R-Wis.), Senate Finance Committee Chairman Chuck Grassley (R-Iowa), and Senate Judiciary Committee Chairman Lindsey Graham (R-S.C.).