People attending the Republican National Convention will be tested for the CCP (Chinese Communist Party) virus on a daily basis, a Republican familiar with the matter told The Epoch Times.
"The plan for administering testing and other health protocols will be rolled out in the coming weeks. We are committed to holding a safe event, and will be closely coordinating with state and local officials in the months ahead," Republican National Committee spokeswoman Mandi Merritt said in a statement.
The convention is scheduled for Aug. 24 to Aug. 27. Portions of the convention will take place in Charlotte, North Carolina while the other parts will happen in Jacksonville, Florida.
President Donald Trump is scheduled to give a speech accepting the party's nomination on the last day of the convention in Jacksonville.
RNC Chairwoman Ronna McDaniel said last week that all attendees would be tested.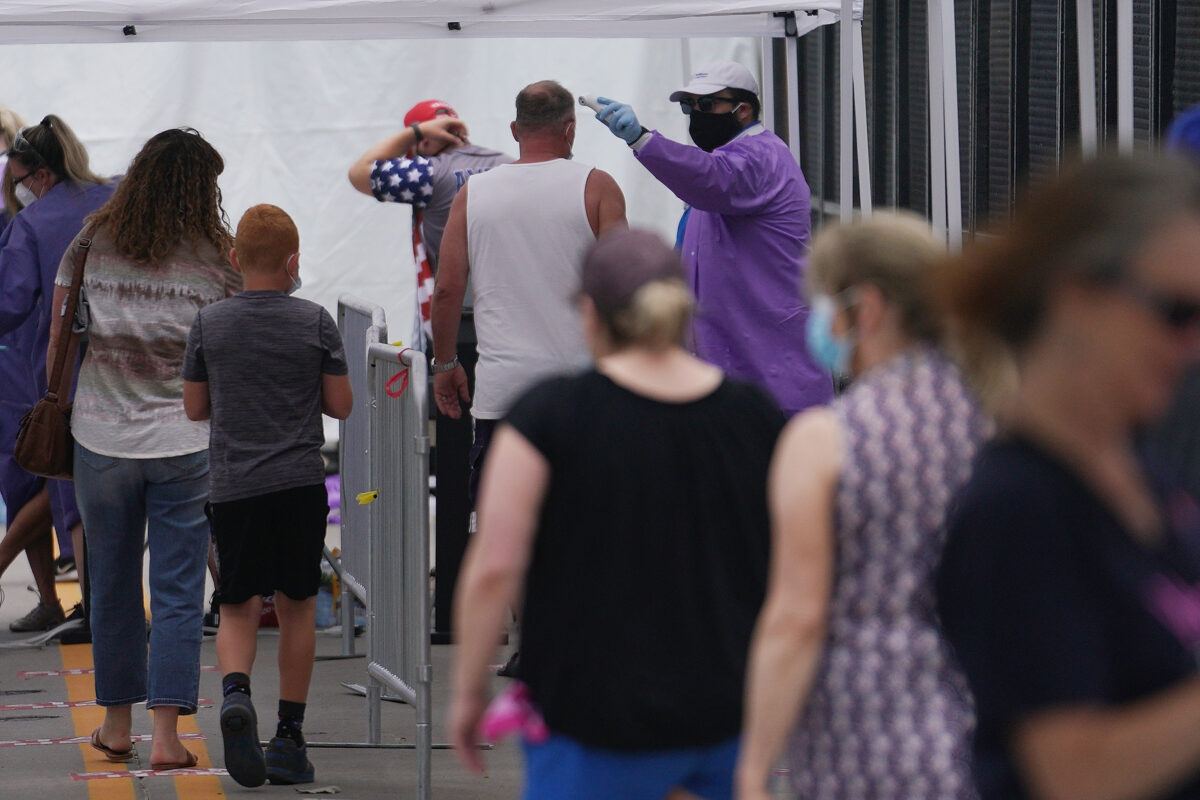 "We're going to test everybody," McDaniel told Fox News. "We're going to have temperature checks, we're going to sanitize."
Results for some tests can be returned in as rapidly as 15 minutes while other results take hours to process.
A rising case count in Florida has prompted renewed criticism of the event, which is expected to draw thousands to various Jacksonville venues.
Florida reported 7,347 new cases of COVID-19, the disease the CCP virus causes, on Tuesday.
The positivity rate for tests has also climbed in recent days, as has the number of people in hospitals, with the average of daily hospitalizations hitting 380 on Monday. Hospital capacity remains strong.
Duval County, which includes Jacksonville, has seen 9,711 positive cases out of approximately 957,755 residents, and just 70 deaths with COVID-19 so far.
Republican Florida Gov. Ron DeSantis told reporters on Tuesday, "As we've seen more traffic in hospitals in the past few weeks, we're seeing a smaller number of residents of long-term care facilities admitted."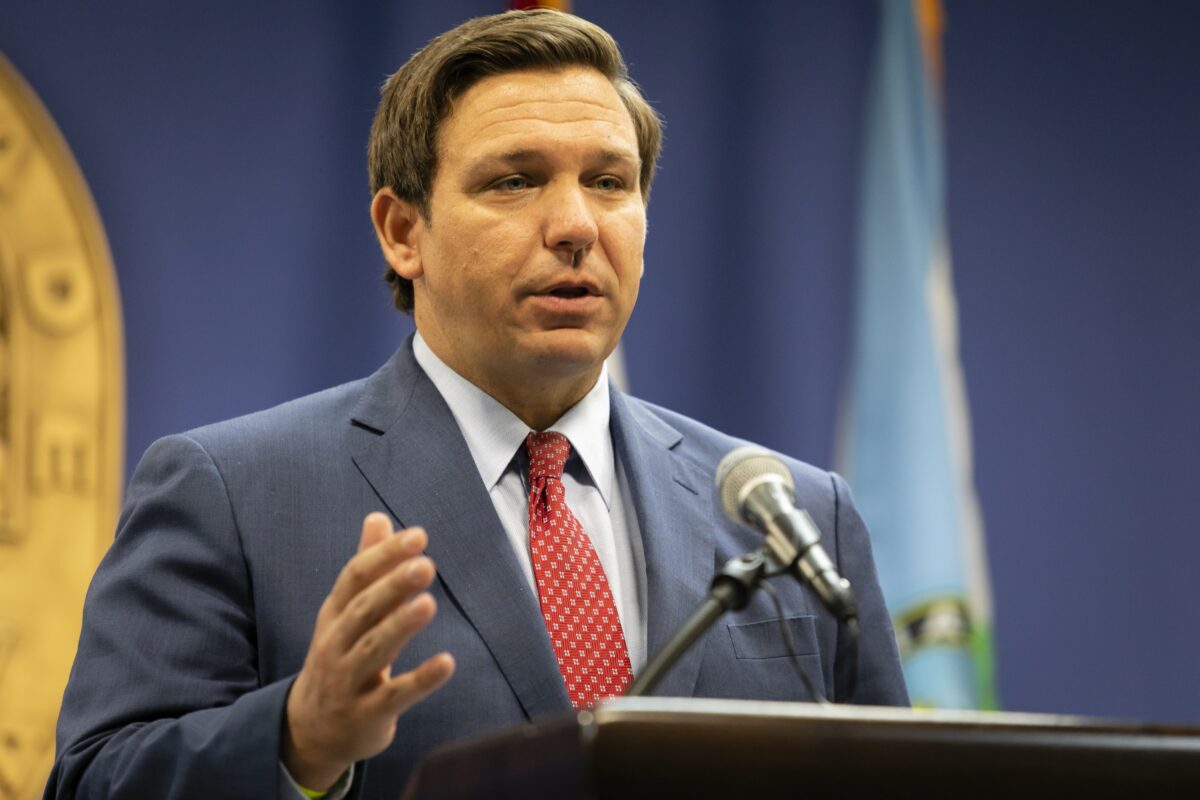 "Those residents of the long-term care facilities, when they're admitted, they have a much, much higher rate of mortality. So to see that decline, that is something very, very positive."
DeSantis was at a hospital in Miami that the state converted to a 150-bed nursing home dedicated to COVID-19, the 12th such facility in the state. The governor has focused on the older population, which is more vulnerable to the new disease.
Two older GOP lawmakers—Sens. Chuck Grassley (R-Iowa), 86, and Lamar Alexander (R-Tenn.), 80—aren't attending the RNC.
Dr. Stephen Hahn, commissioner of the Food and Drug Administration, was asked on Sunday whether it was safe to hold Trump's speech in Florida.
"I think it's too early to tell. We will have to see how this unfolds in Florida and elsewhere around the country," Hahn said during an appearance on CNN's "State of the Union."
Jacksonville Mayor Lenny Curry, a Republican, issued an order on June 29 for people to wear masks both inside and outside when social distancing isn't possible.
Curry's order came after hundreds of doctors said in a letter that the Republican National Convention would be "unequivocally provocative of disease, predictably harmful, and medically disrespectful to the citizens of this city, much less the rest of the country."
They said they want the event postponed. If not, they said, it should be "significantly reduced" in terms of crowd size.