Congresswoman Mayra Flores, the first Republican to represent her Texas district in more than 100 years, was sworn in to office today by Speaker of the House Nancy Pelosi (D-Calif).
Flores was greeted by shouting and thunderous applause from Congress during the Capital ceremony broadcasted on C-Span.
"In this country, if you work hard, you can accomplish anything," Flores said. "I have risen from working in the cotton fields to representing the community I love—in the United States Congress."

In a live YouTube feed, Flores was standing with her hand on a Bible held by her husband, flanked by her four children and Pelosi. Both women were smiling and briefly shook hands.
"Congratulations Congresswoman Flores," Pelosi said.
Which Way Will November Go?
Pelosi is the very woman Flores hopes to see swept from power in the midterm elections. Flores, who will serve the remainder of the 117th Congress, believes that her ability to flip Texas District 34 red is only the beginning.
She's convinced that more voters in the heavily Hispanic Rio Grande Valley will realize that the Democratic Party has taken them for granted and abandoned the traditional values embraced by many Hispanics.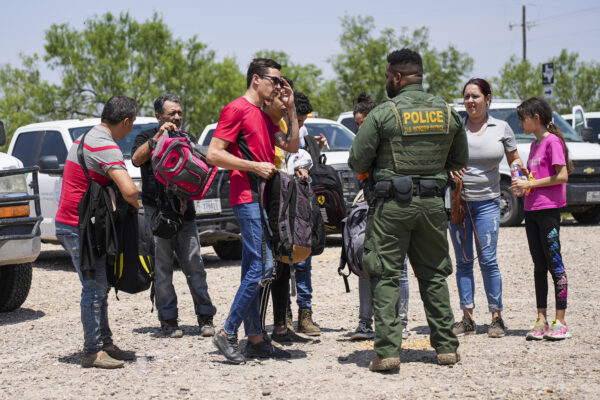 Flores, a legal immigrant from Mexico who is married to a border patrol agent, won a special election to replace former Rep. Filemon Vela (D-Texas), who resigned this spring to work for Akin Gump, a Washington law and lobbying firm. She will hold the office to at least January 2023.
To keep the seat red beyond that, she must defeat U.S. Rep. Vicente Gonzalez (D-Texas) in the midterm election. Gonzalez, a moderate Democrat, is switching districts because the Republican-dominated Texas Legislature redrew the South Texas voter map, moving his McAllen home into District 34 from District 15.
Democrats are dismissive of the Republican victory, believing it to be only temporary because the new District 34 is even bluer than the old one.
Patrick Maloney, chair of the Democratic Congressional Campaign Committee, said that Flores isn't considered a threat to their dominance in South Texas.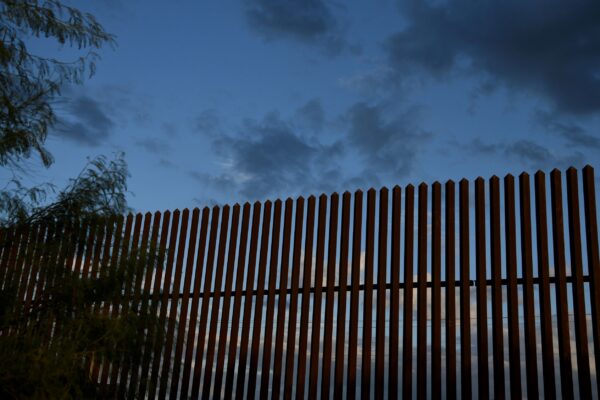 "MAGA Republican Mayra Flores shouldn't get too comfortable—she'll barely have enough time to set up her desk before South Texans send her packing again," Maloney said in a statement. "It's all eyes on November now as we gear up to send Vicente Gonzalez back to Congress this fall."
Flores Sees Red Shift
But Flores is hoping the power of incumbency—and the real possibility of a seismic shift in voter party affiliation—will put victory within reach.
She's already made history as the first Mexican-born woman to be elected to Congress and hopes history will repeat itself this fall. She stands against illegal immigration and blames Democrats for the border crisis and soaring food and gas prices.
Flores told The Epoch Times that Congress must be more fiscally conservative to help bring down inflation.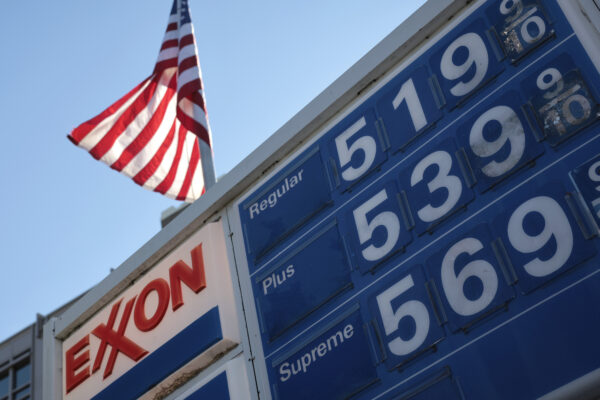 "Stop the spending," she said. "We just sent $40 billion to Ukraine in the middle of a crisis. I think that it is important that we start helping the American people."
Her message to voters was that this isn't your parents' Democratic party—with its lurch to the left. Like others living along the border, she grew up voting Democratic because that's what she was taught, she told a crowd of supporters at a Harlingen, Texas, rally.
"They realized that their values align with the Republican Party," Flores said.
GOP Making Inroads With Hispanic Vote
The victory proves Republicans have made significant inroads in the heavily Hispanic Rio Grande Valley, which Democrats have dominated for over a century.
Republicans provided significant ground support for Flores. Macarena Martinez, Texas communications director for the Republican National Committee, told The Epoch Times that supporters made more than 106,000 phone calls, knocked on 34,000 doors, and sent out more than 100,000 texts and emails for Flores.
Toni Anne Dashiell, a Republican National Committee chairwoman, told delegates at the Texas GOP convention last week that the party is investing heavily in South Texas. She said Texas is home to five RNC Community Centers, where different events are held. That outreach has produced volunteers to get the word out about Republican values.
The National Republican Congressional Committee and TX GOP supported Flores with $1.1 million in paid voter contact efforts. With this investment, Flores got over $1 million in TV and digital advertising in English and Spanish. The Texas GOP's $500,000 investment in English and Spanish mailouts allowed the campaign to persuade independents and turn out Republicans simultaneously.