House Minority Leader Kevin McCarthy (R-Calif.) called on 23 House Democrats to sign a discharge petition so that a COVID-19 relief package can be voted on, after the lawmakers told Speaker Nancy Pelosi (D-Calif.) that they would do so if she did not finalize a bipartisan relief package.
McCarthy was referring to a letter (pdf) that 23 House Democrats sent Pelosi and House Majority Leader Steny Hoyer (D-Md.) in September, in which they called on them to finalize a relief package or they would be forced to use a discharge petition in order to override their authority.
"It is our request that you continue to negotiate towards a bipartisan deal. Otherwise, a discharge petition is the only potential option for COVID-19 related action on the House Floor and we do not believe that is the best path forward," they wrote.
According to the Congressional Research Service, the House "discharge rule" (Rule XV, clause 2) provides a means for Members to bring to the floor for consideration a public bill or resolution that has been referred to committee but not reported." Any member can file a petition but must get a majority's (218) signatures.
"Discharge is generally the only procedure by which Members can secure consideration of a measure without cooperation from the committee of referral, or the majority- party leadership and the Committee on Rules," the report (pdf) states.
McCarthy, in a statement, expressed disappointment that the petition has not been signed.
"As we know, no bipartisan deal has yet been reached. Perhaps more discouraging is that after Speaker Pelosi failed to secure a deal before recessing the House ahead of the election, you did not live up to your word to sign Representative Jaime Herrera Beutler's Paycheck Protection Program (PPP) discharge petition."
The Republican leader continued, "This legislation would free up $137.5 billion of unspent PPP funds. It would allow small businesses to take a second PPP loan and extends the PPP deadline until December 31, 2020."
As of Nov. 18,, the petition initiated by Rep. Jaime Herrera Beutler (R-Wash.) has 186 of the 218 signatures it needs to go to the House floor for a vote.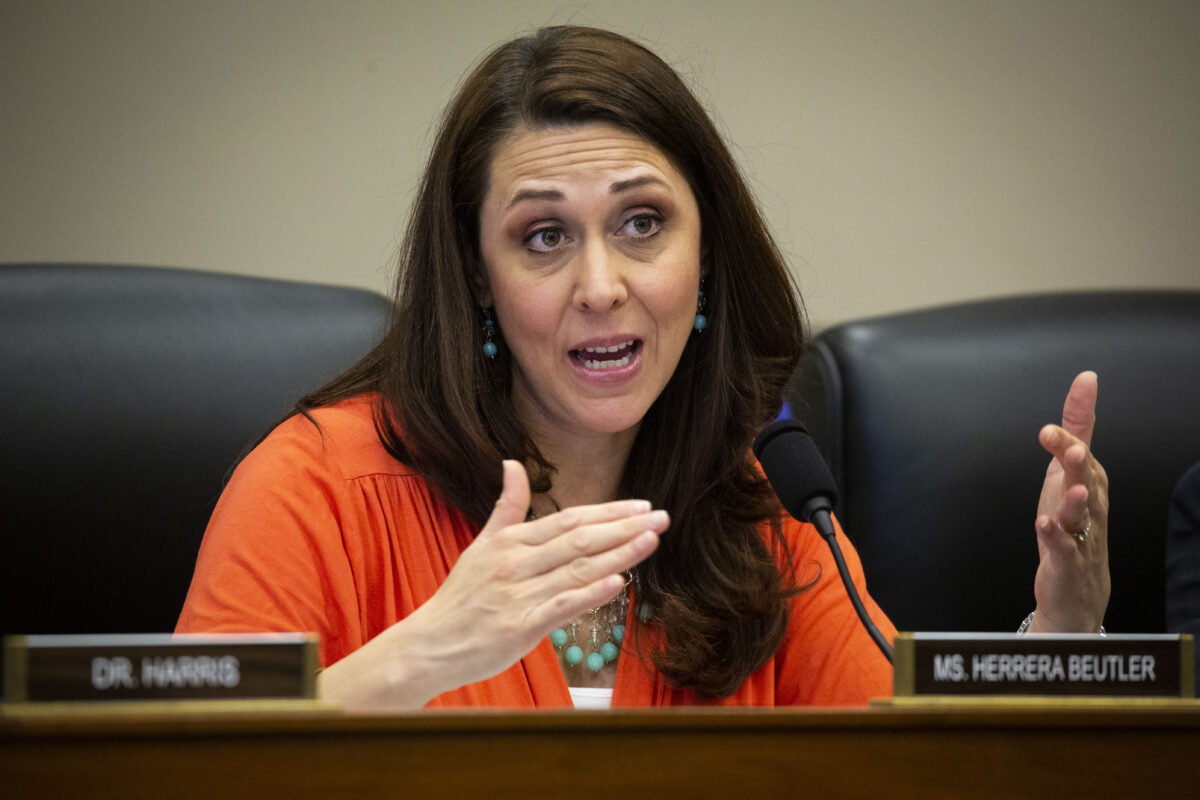 While McCarthy urged lawmakers to move forward with the relief package and sign the petition, leaders of both parties are refusing to budge from what they consider essential in order to pass the bill.
"We are asking [McConnell] to come back to the table to meet the needs of the American people," Pelosi said last week. "We would like to extend some of the provisions of the CARES Act, which are set to expire at the end of the year."
Meanwhile, Senate Majority Leader Mitch McConnell (R-Ky.) last week also urged lawmakers to pass a bill to give more federal aid to Americans before the end of 2020. "American workers should not lose their jobs needlessly when a second round of the job-saving Paycheck Protection Program for the hardest-hit small businesses would make a huge difference," he said in a statement.
"Our medical system should not be denied additional support, including for distributing the life-saving vaccines that appear to be on the horizon. Republicans continue to support passing these kinds of urgent and targeted measures as soon as possible," McConnell added.
Congress passed the CARES Act in March, which authorized more than $2 trillion for small businesses and job preservation, among other things. President Donald Trump signed the bill. Since then, Congress has failed to pass another large package.
Pelosi and the White House negotiated throughout October but were unable to reach a compromise. The Republican-controlled Senate is reluctant to approve another large package, though McConnell said he'd let a Trump-backed package go to the Senate floor for a vote.