Republican presidential contender Mark Sanford said on Nov. 12 he is dropping out of the 2020 race.
In a press conference held at the New Hampshire Statehouse, Sanford said he was ending his bid.
The former South Carolina governor and congressman said that the impeachment inquiry against Republican President Donald Trump led to Trump's challengers getting little attention.
"You gotta be a realist, and what I did not anticipate is an impeachment," he said, reported The Post and Courier.
Sanford said he'd seek other ways to promote his efforts to get the national deficit down.
Sanford was one of just three challengers to Trump, with all gaining little traction. Former Massachusetts Gov. Bill Weld and ex-Illinois Rep. Joe Walsh are the other two.
All three have criticized the GOP's methods of diminishing Trump's competition, including multiple states declining to put any names besides Trump's on primary ballots.
Sanford, 59, had recently been refused the chance to speak at a GOP candidate dinner, he said.
"The party is populated by some really great people, but it's underserved or misled by too many in leadership positions—and I think President Trump and his approach has exacerbated this," Sanford wrote in a Facebook post.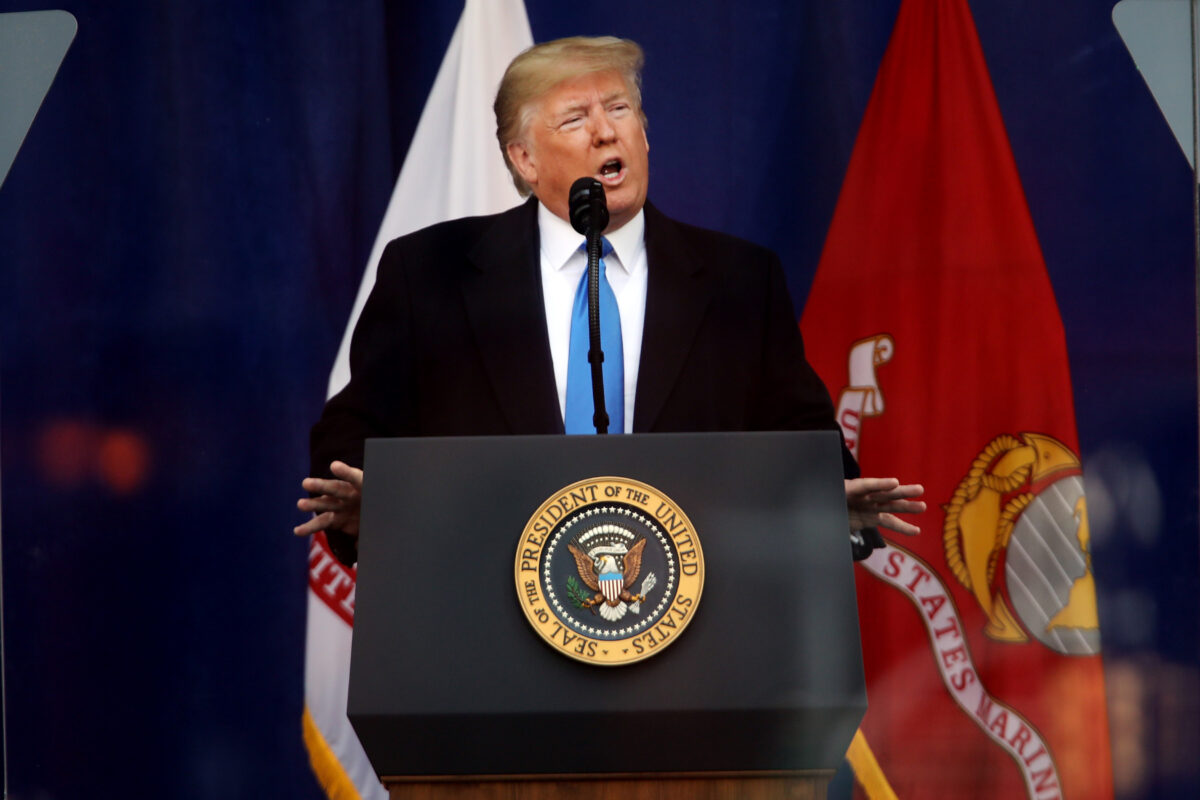 "Are you kidding me? In a state where the motto is 'Live Free or Die?' Being scared of someone being offended because someone else had a different viewpoint at a small local county event? It mirrors the cancelling of primaries, and it makes me ask what has come of the Republican Party?" he added.
Trump has dismissed his challengers, dubbing them "the three stooges" and saying they stood no chance of legitimately beating him.
While divisive nationwide, Trump has seen strong support within his party since being elected. Polls often show 90 percent or more GOP respondents saying they support him.
Sanford struggled in politics after vanishing from the public eye in 2009 to conduct an affair with his mistress in Argentina. He and his wife divorced the next year.
Trump referenced the scandal when Sanford announced his bid in September, writing on Twitter, "When the former Governor of the Great State of South Carolina, @MarkSanford, was reported missing, only to then say he was away hiking on the Appalachian Trail, then was found in Argentina with his Flaming Dancer friend, it sounded like his political career was over."
"It was but then he ran for Congress and won, only to lose his re-elect after I Tweeted my endorsement, on Election Day, for his opponent. But now take heart, he is back, and running for President of the United States," he added. "The Three Stooges, all badly failed candidates, will give it a go!"