Turkey has reportedly shelled U.S. forces in Syria during an operation that apparently was a mistake.
A Pentagon official and an Iraqi Kurdish intelligence official told Newsweek on Friday that U.S. Special Forces came under fire in northern Syria in Kurdish-controlled territory amid Turkey's "Operation Peace Spring."
No casualties were reported.
The bombing comes just days after the White House announced the pullback of troops in the region.
The Pentagon official told the outlet that Turkey should have known American soldiers were "down to the grid," adding that between 15 and 100 troops were in the area of the bombings.
Turkish President Recep Tayyip Erdogan said the move is to secure an area inside Syria to resettle some 3.6 million Syrian refugees who were living in Turkey. The president also said it wants to fight Kurdish groups that Ankara has deemed terrorist organizations.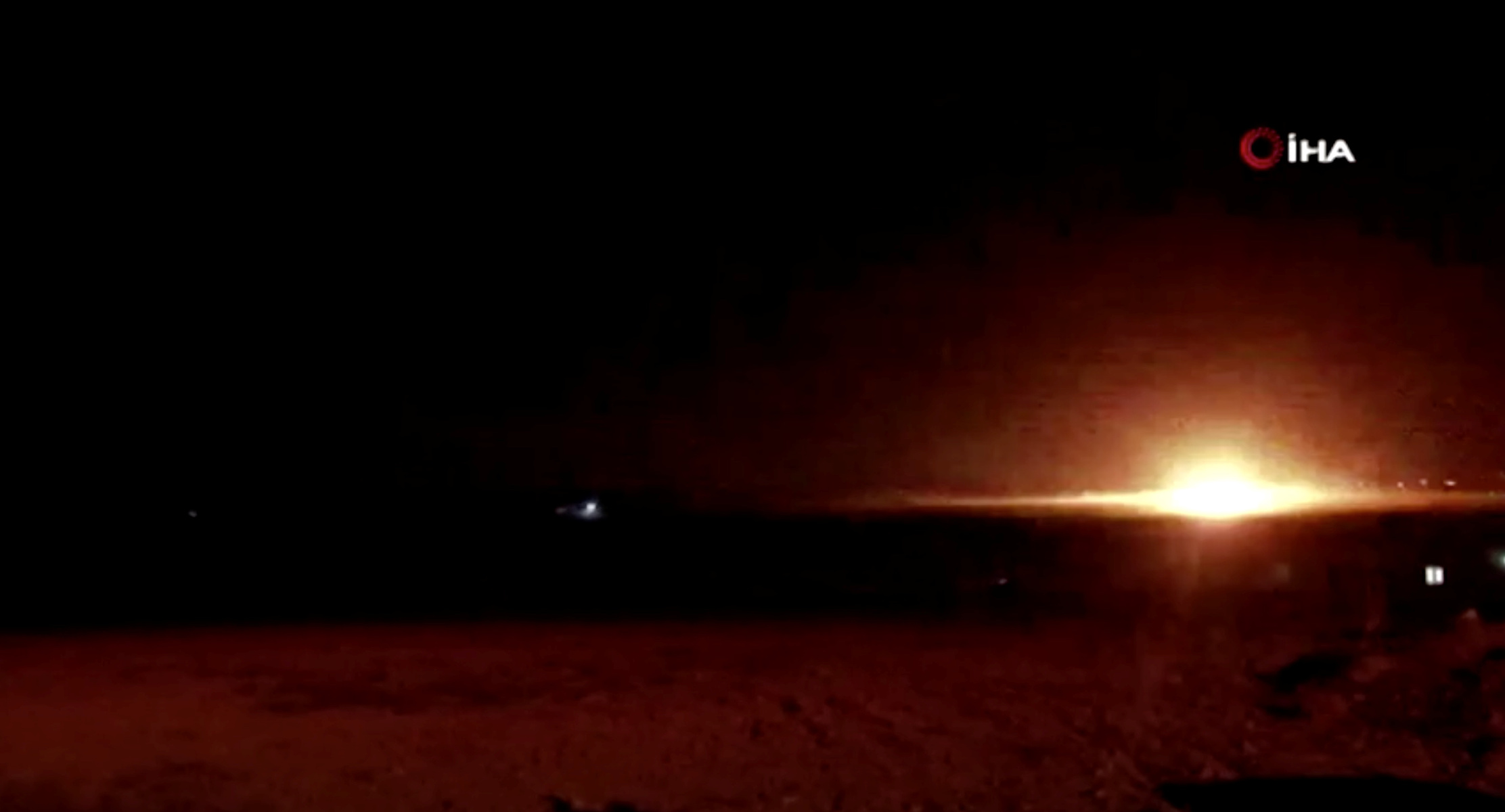 Some of those groups had partnered with the United States to combat the ISIS terror organization.
After Erdogan announced the offensive, Trump this week described the operation as  "a bad idea." The president has also said he didn't want the United States to be involved in "endless, senseless wars."
The Kurds, who recaptured swathes of northeastern Syria from ISIS with the backing of the United States, said that the Turkish assault could allow ISIS to re-emerge.


Meanwhile, ISIS claimed responsibility for a deadly car bomb attack in Qamishli, the biggest city in the Kurdish-held region, Reuters reported. Five ISIS fighters also fled a jail there.
Following the criticism, Erdogan said the assault "will not stop … no matter what anyone says."
On Friday, Treasury Secretary Steven Mnuchin said that the White House "can shut down the Turkish economy if we need to" during a press conference.
Mnuchin added that these are "very powerful sanctions," and "we hope we don't have to use them."
Department of Defense Chief Pentagon Spokesperson Jonathan R. Hoffman said in a statement that the United States opposes Turkey's "uncoordinated actions" in northern Syria.
Al-Jazeera reported that "at least 342 Kurdish fighters" have been killed by Turkish forces. The Pentagon spokesperson added that the incursion "risks serious consequences for Turkey" and that "despite U.S. force protection measures, Turkey's actions could harm U.S. personnel in Syria."
So far, Turkish forces have seized nine villages near Ras al Ain and Tel Abyad, said Rami Abdulrahman, who heads the U.K.-based Syrian Observatory for Human Rights war monitor.