The U.S. Navy has said that there has been an increase in UFO sightings and it is drafting new guidelines for pilots and other personnel to report encounters with them.
The Navy said it is attempting to examine the phenomenon of the "unidentified aircraft," and to not dismiss them merely as science fiction.
"There have been a number of reports of unauthorized and/or unidentified aircraft entering various military-controlled ranges and designated air space in recent years," the Navy said in a statement to Politico.
The Pentagon has been tracking UFO sightings for many years, and since 2007 it has been studying various encounters with UFOs under a program called the "Advanced Aerospace Threat Identification Program," reported The New York Times.
"Wow, what is that, man? Look at it fly!" Navy pilots report unidentified flying objects off the East Coast of the U.S. https://t.co/b0D5T0rU2L

— The New York Times (@nytimes) May 27, 2019
Not much is known about this program but the report says the Navy continued its investigation even after the program ended in 2012 due to lack of funds.
The Navy has formalized the reporting process to take these suspected sightings even more seriously.
"For safety and security concerns, the Navy and the [U.S. Air Force] takes these reports very seriously and investigates each and every report," the Navy told Politico.
"As part of this effort, the Navy is updating and formalizing the process by which reports of any such suspected incursions can be made to the cognizant authorities. A new message to the fleet that will detail the steps for reporting is in draft," it said.
The Navy said that by formalizing the reporting process it is not approving the idea of alien spacecraft but it is admitting that its highly trained military staff have sighted inexpiable aerial objects and they need to be taken seriously.
I don't care what Twitter UFO bigwigs say to the contrary on this.
I think this news article and many others like it together with what TTSA are doing will become diverging topics with Space Force.

U.S. Navy drafting new guidelines for reporting UFOs https://t.co/TneMGmTq8M

— Keith Mayoh (@Keithmayoh) April 24, 2019
"Right now, we have a situation in which UFOs and UAPs are treated as anomalies to be ignored rather than anomalies to be explored," Chris Mellon, a former Pentagon intelligence official and ex-staffer on the Senate Intelligence Committee, told Politico.
He said such information has been dumped in many cases. "In a lot of cases [military personnel] don't know what to do with that information—like satellite data or a radar that sees something going Mach 3. They will dump [the data] because that is not a traditional aircraft or missile," he said.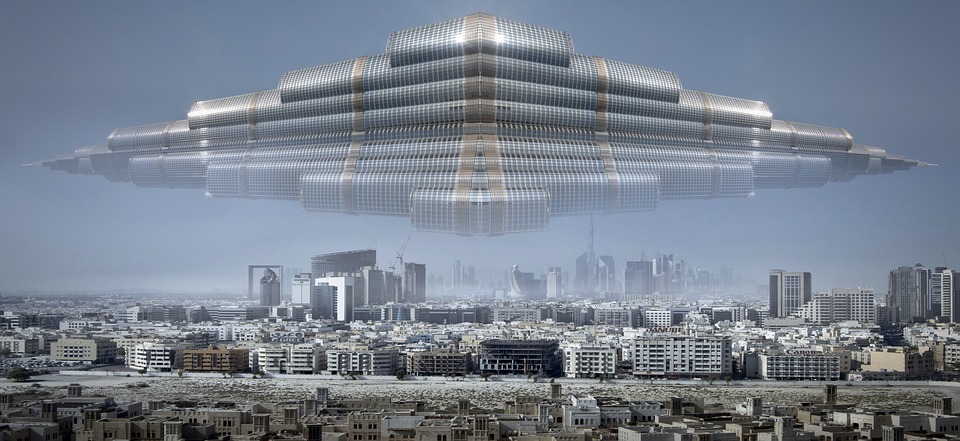 Advanced Aerospace Threat Identification Program
In December 2017, the Pentagon admitted that it funded a program to collect information on unexplained aerial phenomena, called the Advanced Aerospace Threat Identification Program, reported The New York Times.
Sara Seager, an astrophysicist at M.I.T., said that an unidentified object doesn't mean it's from a different planet or galaxy.
"When people claim to observe truly unusual phenomena, sometimes it's worth investigating seriously," she told the Times, adding that "what people sometimes don't get about science is that we often have phenomena that remain unexplained."
The Pentagon has acknowledged a secret program to investigate UFOs. It began in 2007 as a pet project of Harry Reid. https://t.co/eRvbBamKgz pic.twitter.com/rhPyQDgtd7

— The New York Times (@nytimes) December 17, 2017
Robert Bigelow, who runs Bigelow Aerospace and works with NASA, told CBS News in 2017: "There has been and is an existing presence, an ET presence. And I spent millions and millions and millions—I probably spent more as an individual than anybody else in the United States has ever spent on this subject."
In 1947, the U.S. Air Force began investigating claims of UFOs, the Times reported, adding that it was dubbed "Project Blue Book." It ended in 1969 with about 700 sightings unexplained.
The National UFO Reporting Center reports 52 sightings of unidentified objects so far in May 2019 and 1,240 since the beginning of the year.
The center, the country's foremost UFO reporting agency, is based in eastern Washington at a decommissioned U. S. Air Force ICBM missile base, according to its website.
Jack Phillips contributed to this report.