New York City's Chrysler Building, one of the most iconic skyscrapers in the United States, was sold at a reported discount.
Signa Holding GmbH, one of the largest private real estate firms in Austria, bought the building for $150 million, CBS New York reported.
In 2008, an investment firm in the United Arab Emirates purchased the Chrysler Building for $800 million.
The firm, the Abu Dhabi Investment Council, wanted to sell the skyscraper at an 80 percent discount because the land beneath the tower is owned by another company. They put the building on the market in January, reported USA Today.
The rent on the land was $7.75 million in 2018—and in 2019, it went up to $32.5 million, reported Fox Business. The land is owned by Cooper Union school.
"While widely considered one of the world's most recognizable buildings and a classic of art deco style, the Chrysler building faces a number of challenges that enabled the buyers to nab it for a fraction of the previous sales price," noted MarketWatch.
Construction of the building was finished in 1930. Located on Manhattan's East Side, the Chrysler Building is 77 stories tall, and was designed for car manufacturer Chrysler.
The project was initially envisioned by William H. Reynolds, a real-estate developer and former New York State senator, and was designed by architect William Van Alen. When Walter P. Chrysler of the Chrysler Corporation took over the lease in 1928, the design was changed further. Among other changes, a 185-foot spire was added, to make it the tallest building in the world.
The spire was constructed in secret, then raised into position using a 20-ton crane from within the fire tower at the center of the building. There, it was riveted into place.
Most Expensive Home Sold
The most expensive home in U.S. history was sold earlier in 2019 for $238 million, according to reports.

Billionaire Ken Griffin, who owns luxury homes in Chicago and Florida, made the purchase.
The four-story condo on Central Park South has been dubbed the "billionaires' bunker."
Griffin's unit is 24,000 square feet and takes up four floors.
According to the New York Post, the building was designed like a private club and features a sports club, juice bar, library, and a basketball court.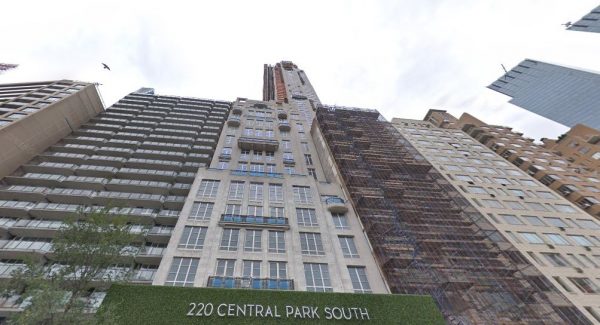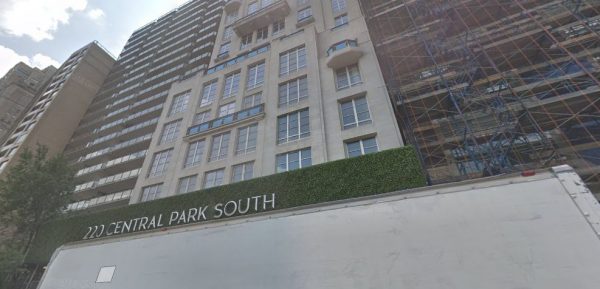 Griffin's neighbors include singer Sting and wife Trudie Styler, the Post reported.
According to CNBC, Griffin bought the space raw and will likely have to spend millions more to design and furnish the home.