Several reports on Thursday evening said that former New York Mayor Michael Bloomberg is again considering a run for president.
"He thinks Biden is weak and [Bernie] Sanders and Warren can't win," said a source familiar with Bloomberg's decision, reported The New York Post.
"Mike will be making a decision quickly," said another person about the billionaire media mogul.
Bloomberg has not made a final decision on whether to run, according to advisers, but he is taking steps toward a campaign, including filing to get on the ballot in Alabama's presidential primary. Alabama has an early filing deadline and is among the states that vote on Super Tuesday, name for the large number of state contests that day, The Associated Press.
According to The New York Times, other sources said he is planning to file paperwork to designate himself as a candidate in at least one state.
Bloomberg sent staffers to Alabama to get signatures to qualify for the state's primary, the report also said.
There have been reports saying Bloomberg is eyeing a bid for the White House for the past several weeks.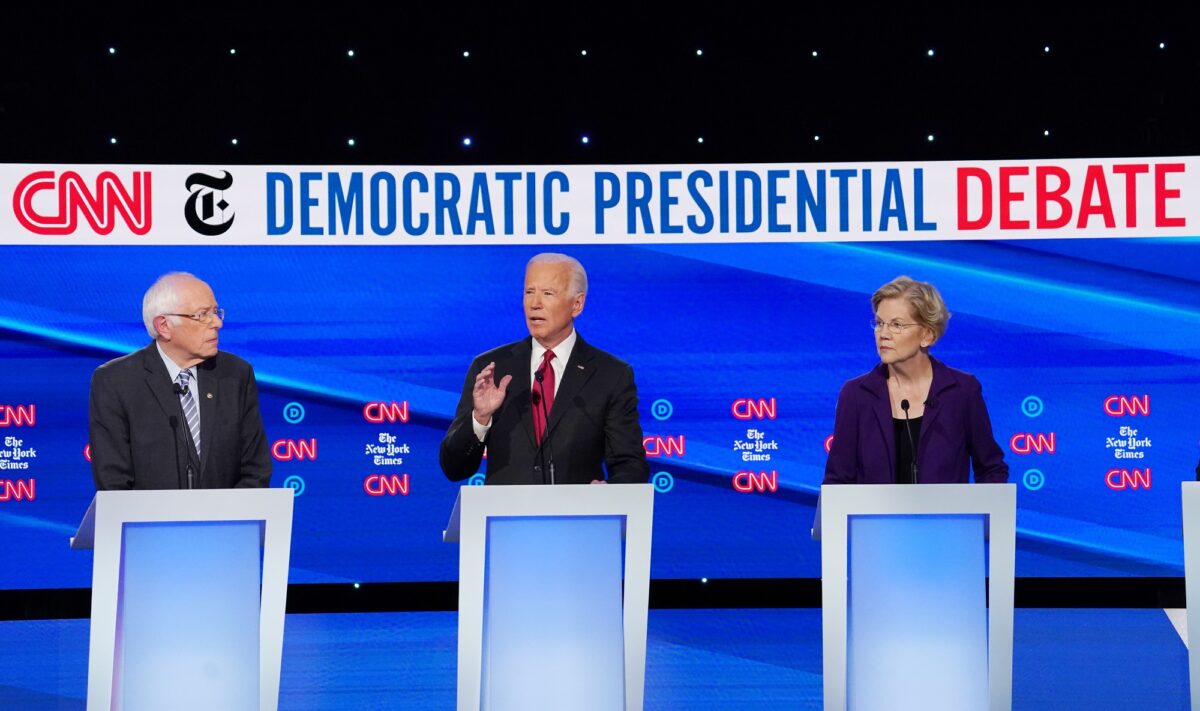 Howard Wolfson, a close adviser to Bloomberg, told The New York Times on Thursday that the former New York mayor is growing weary of the current crop of Democratic candidates who are running for president.
"We now need to finish the job and ensure that Trump is defeated—but Mike is increasingly concerned that the current field of candidates is not well-positioned to do that," Wolfson said. "If Mike runs he would offer a new choice to Democrats built on a unique record running America's biggest city, building a business from scratch and taking on some of America's toughest challenges as a high-impact philanthropist."
"Based on his record of accomplishment, leadership and his ability to bring people together to drive change, Mike would be able to take the fight to Trump and win," Wolfson added, according to Bloomberg News.
A Bloomberg adviser also told The Associated Press that the former mayor has not made a final decision on whether or not to run.
The New York Times also reported that he registered as a Democrat last year before the midterm elections.
"Trump will get re-elected if Elizabeth Warren is the nominee. That's not something any Democrat would want," another source told the Post. "[Therefore] Mike was encouraged to take another look and reassess the race."
Another person said that "people are just waiting for him to give the sign. Indications are that he's considering a run after turning the page a few months ago," the Post reported.