A massage therapist who filed a sexual assault lawsuit against actor Kevin Spacey has reportedly died.
Lawyers for the "American Beauty" actor filed a "notice of statement noting plaintiff's death" in the federal case on Sept. 17, reported the New York Post.
They said they were told on Sept. 11 that the masseur "recently passed" away.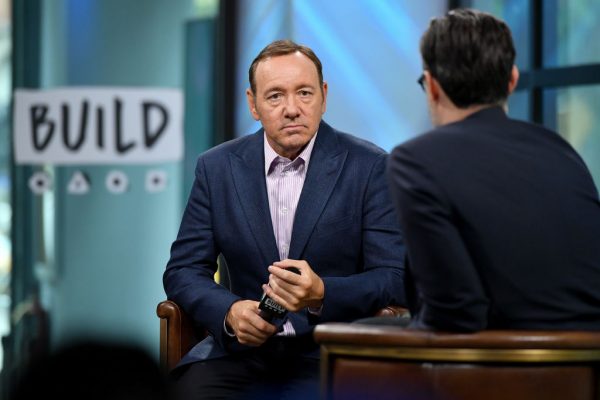 "September 11, 2019, counsel for plaintiff John Doe ('Plaintiff') informed counsel for defendant Kevin Spacey Fowler that Plaintiff had 'recently passed.' No further information or details have been given to Mr. Fowler's counsel, but Plaintiff's counsel stated they intend to notify the Court with additional information at an appropriate time in the future," the filing said, referring to Spacey's real name, Kevin Fowler, according to The Blast.
The therapist was never identified and was named as John Doe. He filed the assault lawsuit two years ago against Spacey after an alleged incident in Malibu, California.
The Hollywood Reporter said that the lawsuit could be carried out by the estate of the therapist after his death.

Over the past several years, Spacey has been accused of sexual misconduct by more than a dozen people. According to Variety, he still faces an investigation in the United Kingdom.
The actor's lawyers have said that he did nothing wrong in the case of the massage therapist. They said that the therapist failed to substantiate his allegations.
A civil trial was slated to take place in June 2020, the Variety report noted.
According to The Blast, Spacey's lawyers were battling with the massage therapist to reveal their identity.
Meanwhile, after one allegation against Spacey was dropped in Massachusetts, Adam Citron, a former prosecutor who now works as a criminal defense attorney in New York, told The Associated Press:  "Just because this case may have fallen apart, that does not necessarily hamper another investigation or another prosecution."
The charge was dropped less than two weeks after the man voluntarily dismissed a lawsuit against Spacey because, the accuser's lawyer said, he was emotionally overwhelmed and wanted to focus on the criminal case.
Amid the allegations, Spacey was fired from "House of Cards" and was removed from the completed movie "All the Money in the World," which was reshot with actor Christopher Plummer.
The Associated Press contributed to this report.