Former national security adviser John Bolton didn't show up on Thursday for his closed-door testimonial during the impeachment inquiry against President Donald Trump, according to several reports.
Bolton, a former national security adviser, was fired by Trump in September. He was formally asked to testify before the three House committees leading the impeachment inquiry.
However, his lawyer, Charles Cooper, said in late October that he would not voluntarily appear in front of the committees for a deposition.
According to several reports, he was scheduled to testify starting at 9 a.m. local time, but he didn't show up.
Cooper said on Oct. 31 that Bolton wouldn't testify unless he faces a subpoena. Democrats have issued subpoenas to several other current and former Trump administration officials during their inquiry.
House Intelligence Chairman Adam Schiff (D-Calif.) previously said that officials "certainly hope that [Bolton] will cooperate," CNN reported.
"John Bolton is a very important witness … he has very relevant information and we do want him to come in and testify," Schiff also told ABC News last month. "My guess is that [the White House] is going to fight us having John Bolton in."
On Thursday, a former aide to Vice President Mike Pence, Jennifer Williams, a career foreign service officer, agreed to give testimony to the three House panels.
"Jennifer is a longtime dedicated State Department employee," her attorney Justin Shur told NPR on Thursday. "If required to appear, she will answer the committees'questions. We expect her testimony will largely reflect what is already in the public record."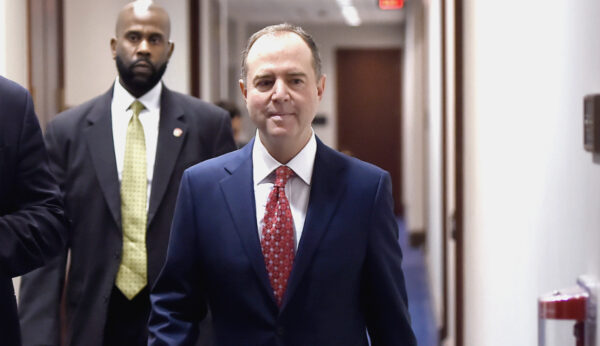 Brett Bruen, the former director of global engagement at the White House under President Barack Obama, said he trained with Williams at the State Department.
"She's your ideal example of a diplomat," Bruen told NPR. "Cool under pressure, confident, super smart and deeply committed to the mission."
According to the report, House officials are likely going to ask her about the July 25 phone call between Trump and Ukraine's president, where Trump asked his counterpart to "look into" former Vice President Joe Biden. Democrats have said it's evidence of quid pro quo, but Trump has denied the allegations.
Williams is the first person who is directly connected with Pence to testify in the probe. The vice president has defended Trump, saying that the transcript of the call in which Trump asks Zelensky for a favor does not show a quid pro quo.