Two Israeli F-35 fighter jets entered Iranian airspace over the past several weeks, according to the Jerusalem Post.
The two stealth fighters flew over Syrian and Iraqi airspace to reach Iran and targeted locations in the Iranian cities of Bandar Abbas, Esfahan, and Shiraz, according to the newspaper, quoting a Kuwaiti report for its information. Neither Israel or Iran have publicly commented on the report.
Israel, which is currently operating seven F-35 planes, has admitted to carrying out about 100 airstrikes in Syria over the past five years or so, mainly targeting Lebanon-based Hezbollah terrorists, weapons, and infrastructure.
The Post's report said that the two F-35s circled in the sky over sites believed to be connected to Iran's nuclear program. The two jets also went undetected by radar, including Russia's radar system in Syria. A source said that it's not clear if the Israeli operation was carried out along with the United States.
The source also said that the Israeli fighters have done a number of missions in Syria and along the border of Lebanon and Syria.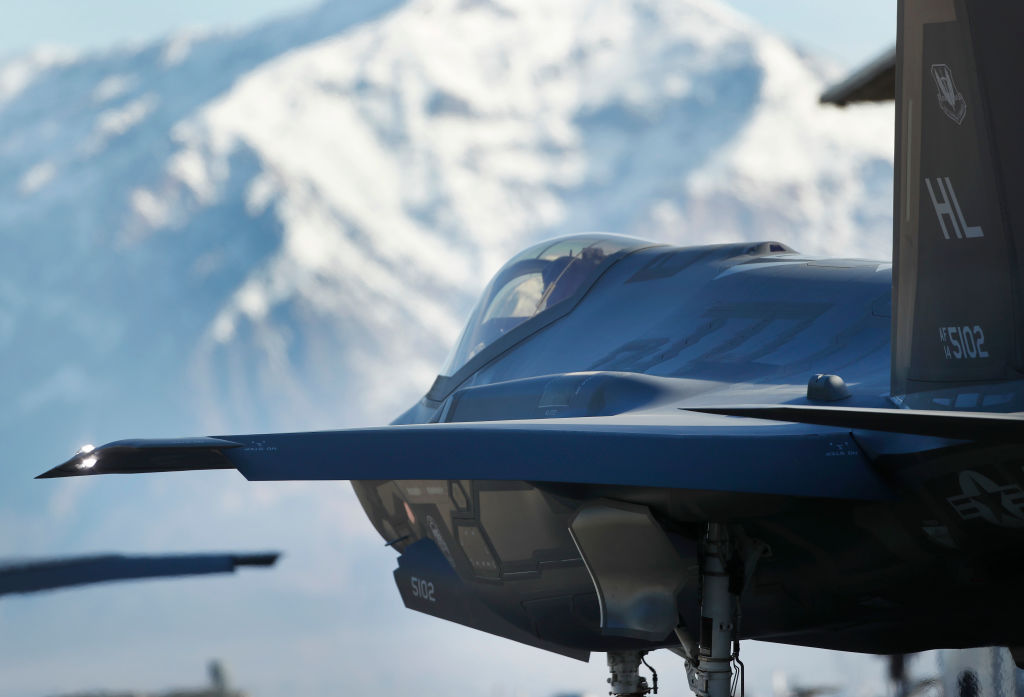 On Feb. 10, 2018, an Israeli F-16 was shot down by the Syrian regime after carrying out an air raid, wounding two pilots.
Israel at the time stated that it was "the biggest and most significant attack the air force has conducted against Syrian air defenses since the 1982 Lebanon War," according to Haaretz. It was the first time Israel lost a jet to an enemy combatant since the 1982 conflict.
On March 20, Israel also confirmed for the first time that it bombed a Syrian nuclear reactor in 2007, ending a decade of speculation and secrecy.
#Israel: Two Israeli F-35 fighter jets entered #Iranian airspace over the past month, Kuwaiti newspaper Al-Jarida reported on Thursday. https://t.co/T5xoR4eED0

— Global: MilitaryInfo (@bowden_jayden) March 29, 2018
"The Israeli government, the Israel Defense Forces and the Mossad prevented Syria from developing nuclear capability," Prime Minister Benjamin Netanyahu said, according to Reuters. "Israel's policy was and remains consistent—to prevent our enemies from arming themselves with nuclear weapons."
Intelligence minister, Israel Katz, wrote on Twitter: "The (2007) operation and its success made clear that Israel will never allow nuclear weaponry to be in the hands of those who threaten its existence – Syria then, and Iran today."
Recommended Video:
How Doctors in China Turn into Murderers