A man driving Kevin Hart's vintage muscle car recklessly accelerated, causing the crash in Southern California that left him and the driver seriously injured.
Investigators said in a report on Thursday that the driver, Jared Black, was driving on Mulholland Highway near Malibu on Sept. 1 when he lost control of the vehicle—a 1970 Plymouth Barracuda—with Hart and Black's fiance inside, reported The Associated Press.
The car went down an embankment and hit a tree, police said in the report.
According to TMZ, no one in the vehicle was wearing a seat belt.
"There were fold and crease marks on the belt surfaces consistent with being folded and tucked into the seats and no indicators of occupant loading were present," the report said.

If seat belts were worn at the time of the crash, "They were being worn improperly due to excessive slack in the belts," officials wrote.
Black's girlfriend, Rebecca Broxterman, was pinned between the top of the right passenger seat and the roof.
The report also said that the Barracuda wasn't "outfitted to carry rear-seat passengers," and Hart used plastic storage boxes in the back as seats.
Hart, via his attorney, said that "I have nothing but love for Jared and wish him and Rebecca a speedy recovery."
The attorney, Andrew Brettler, told People magazine that Hart will not return to work until 2020.
"While he's doing a little work here and there for the film, he doesn't expect to be fully back to work until the new year," Brettler said.
Reports have said that Hart, 40, and Black, 28, suffered serious back injuries. Broxterman, 31, had less serious injuries.
Officials said that Black wasn't under the influence of drugs or alcohol at the time of the crash. It said he violated the law, but it didn't say whether he would face charges.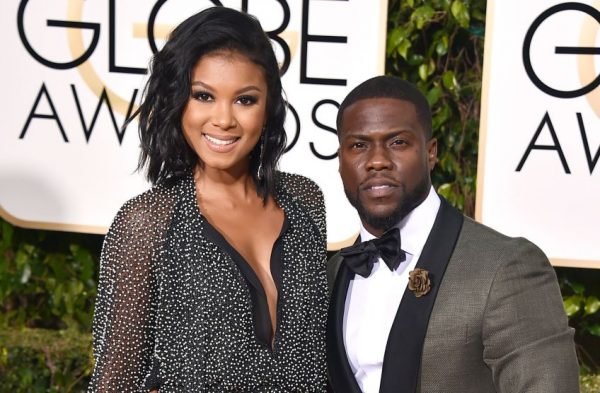 The California Highway Patrol had previously confirmed Hart sustained injuries in the 12:45 a.m. crash, reported ABC7. It took place near Mulholland Highway and Cold Canyon Road.
"Two of the three occupants were trapped inside," the CHP added to the Los Angeles Times. "The remaining occupant and the owner of the vehicle, Kevin Hart, left the scene to his nearby residence to get medical attention."
According to an Instagram post in July, Hart said he bought the Barracuda for himself on his 40th birthday.
And hours before the crash, he wrote that he was happy to be home. "Being home makes me happy….enjoy your weekend people!!!! #LiveLoveLaugh," Hart wrote on Instagram.