TV actress Felicity Huffman was reportedly arrested by seven federal agents who had their guns drawn on March 12 after she was named a target of federal investigation into bribery in the college admissions process. Actress Lori Loughlin and four dozen other people were also named in the case.
Agents showed up at her home in Hollywood Hills, California, at 6 a.m. and drew their weapons, ordering her to come out and surrender to authorities, TMZ reported.
Her husband, acclaimed actor William H. Macy, and their two daughters were reportedly asleep when FBI agents arrived at her home.
Felicity Huffman was arrested in college bribery case by 7 FBI agents with guns drawn.

由 TMZ 发布于 2019年3月12日周二
Unnamed sources cited in its report said Huffman, who appeared on "Desperate Housewives," knew she was going to be arrested.
An FBI source told the celebrity news outlet that guns were drawn as a precaution.
After they apprehended her, she was transferred to a federal building where she was processed.
The actresses allegedly paid money to get their children into elite universities.

由 People 发布于 2019年3月12日周二
Loughlin is best known for her role as Aunt Becky in "Full House" while Huffman is known for her role on "Desperate Housewives."
Court documents unsealed on March 12 allege the individuals participated in a nationwide conspiracy to facilitate cheating on college entrance exams and the admission of students to elite universities, including Yale and Stanford.
"Dozens of individuals involved in a nationwide conspiracy that facilitated cheating on college entrance exams and the admission of students to elite universities as purported athletic recruits were arrested by federal agents in multiple states and charged in documents unsealed on March 12, 2019, in federal court in Boston," a press release from the U.S. Attorney's Office in Massachusetts announced about the indictments.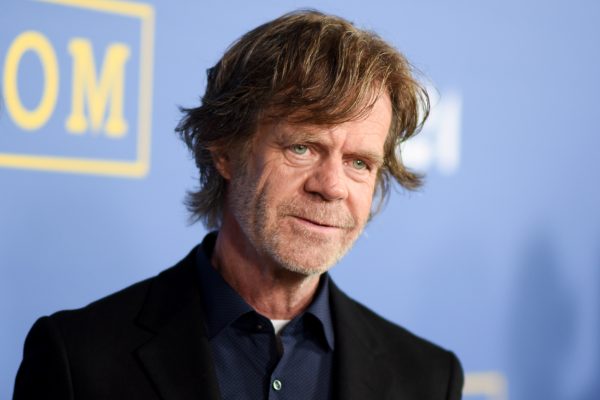 Loughlin allegedly gave $500,000 to say that her child was part of the rowing team when it was not true, People magazine reported.
Meanwhile, Huffman is accused of giving $15,000 to "participate in the college entrance exam cheating scheme on behalf of her oldest daughter."
Forty-eight other individuals are also named in the bribery case.
U.S. Attorney Andrew Lelling said via a live news conference "there can be no separate college admission system for the wealthy and there will not be a separate criminal justice system either."
"We're not talking about donating a building so a school is more likely to take your son or daughter, we're talking about deception or fraud," Lelling said.
William "Rick" Singer, 58, pleaded guilty on Tuesday to charges related to running the scheme through his Edge College & Career Network, which charged between $100,000 and $2.5 million per child for the services and masked as contributions to a scam charity Singer runs, according to Reuters.
"The way the world works these days is unbelievable…" Rich and famous busted for cheating their way into colleges: https://t.co/mOShFI6jsJ

— Letitia Stein (@LetitiaStein) March 12, 2019
"I was essentially buying or bribing the coaches for a spot," Singer said as he pleaded guilty to charges including racketeering, money laundering, and obstruction of justice. "That occurred very frequently."
John Vandemoor, a former Stanford University sailing coach who worked with Singer, also pleaded guilty to racketeering conspiracy.
Some 300 law enforcement agents swept across the country to make arrests in what agents code-named "Operation Varsity Blues." Huffman and Loughlin were due to appear in federal court in Los Angeles later on Tuesday, prosecutors said.
Other parents charged include Manuel Henriquez, the chief executive of specialty finance lender Hercules Capital; Gordon Caplan, the co-chairman of international law firm Willkie Farr & Gallagher; Bill McGlashan Jr., who heads the buyout investment arm of private equity firm TPG Capital; and Douglas Hodge, former CEO of investment management firm Pimco.
Reuters contributed to this report.