A report says that several NFL players have been warned against doing any type of protest during the national anthem.
Eight players and coaches around the league—speaking on condition of anonymity—told The Root website that owners, team management, or members of the coaching staff told them to not make any demonstration during "The Star-Spangled Banner."
"They didn't say what would happen," said one NFL linebacker. "But they let us know that we are expected to stand during the anthem."
Another player messaged the website, saying, "Certain players were allowed to speak on it after the game last week, and then they said the case was closed."
"Whoever did something after then was doing it as an individual, and they always say ain't no room for individuals here," the player noted.
A general manager of another team told a member of the position coaching staff, according to The Root's reporting, that they need to figure out what players might take a knee and "talk to them."
"Out of all the players you see taking a knee, there are probably three times as many who want to do it but are scared. If you ain't a one or two at your position (meaning a first- or second-string player), you ain't doing it. People have to feed they family," he said.
Over the weekend, Dallas Cowboys owner Jerry Jones indicated that players who protest will likely not play.
"If there's anything that is disrespectful to the flag, then we will not play," Jones said. "Understand? We will not … if we are disrespecting the flag, then we will not play. Period."
Meanwhile, NFL commissioner Roger Goodell on Tuesday said in a letter to all 32 NFL team owners that the protests during the national anthem are becoming an issue.
He said that the "current dispute over the National Anthem is threatening to erode the unifying power of our game, and is now dividing us, and our players, from many fans across the country," according to the Kansas City Star.
The anthem protests were triggered last year when ex-San Francisco 49ers quarterback Colin Kaepernick sat on the bench as "The Star-Spangled Banner" was playing, causing widespread backlash from fans, then later softened his statement to taking a knee. He said it was to protest "police brutality" and "racial injustice." After that, more and more players last season and this season continued the trend or engaged in other forms of demonstration during the song.
President Donald Trump then spoke out against it in September, calling on NFL owners to fire those who "disrespect our flag," and has since frequently tweeted about the issue after bringing it back into the spotlight.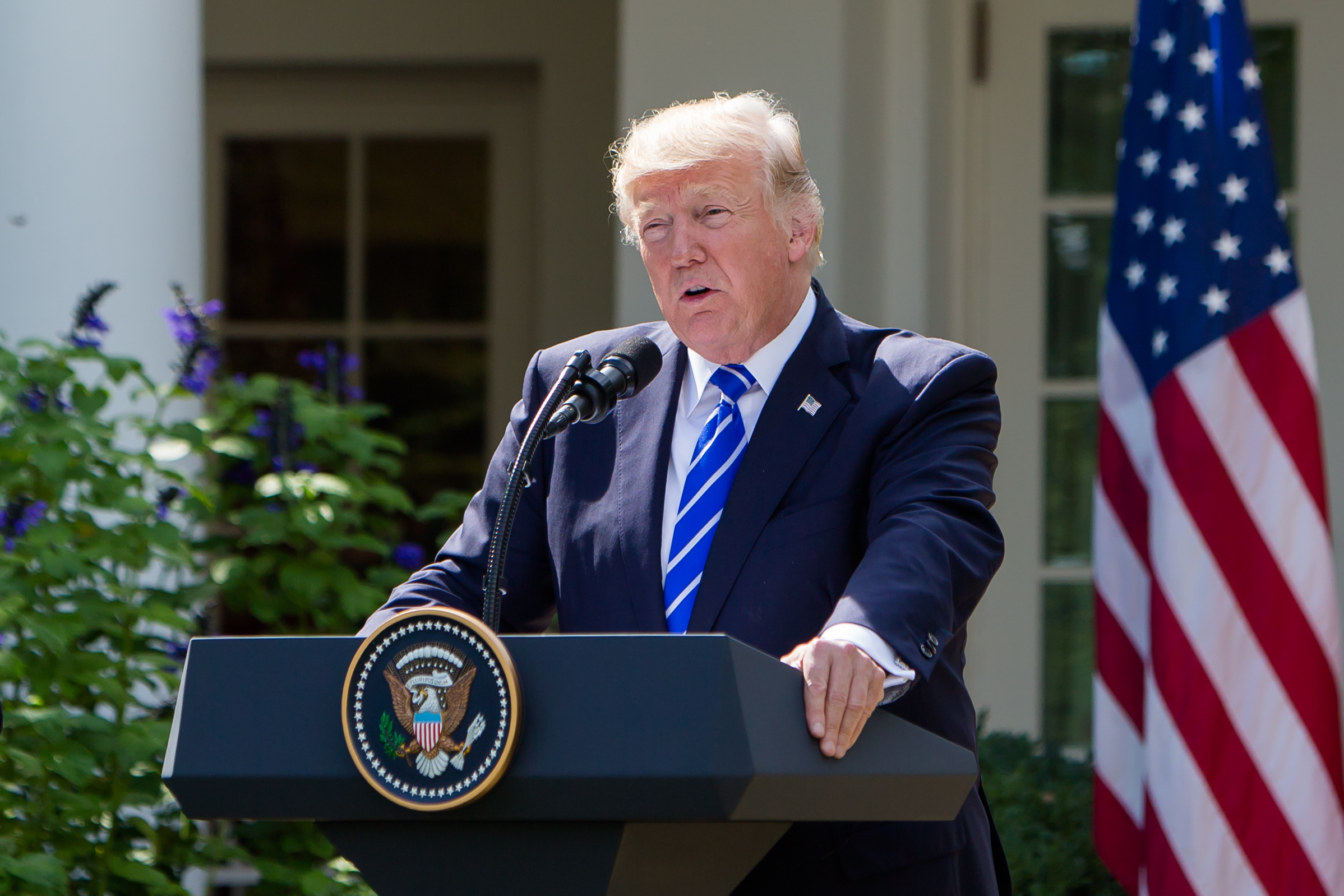 "Why is the NFL getting massive tax breaks while at the same time disrespecting our Anthem, Flag and Country? Change tax law!" he wrote on Tuesday morning.
Goodell said that while the national anthem isn't mentioned in the official NFL rulebook, players "should" stand, according to the league's operation manual.
"Like many of our fans, we believe that everyone should stand for the National Anthem," Goodell wrote in his letter.
"It is an important moment in our game," Goodell added. "We want to honor our flag and our country, and our fans expect that of us. We also care deeply about our players and respect their opinions and concerns about critical social issues. The controversy over the Anthem is a barrier to having honest conversations and making real progress on the underlying issues. We need to move past this controversy, and we want to do that together with our players."
NFL spokesman Joe Lockhart told ProFootballTalk that he doesn't believe "that the anthem per se is an issue that's collective bargained."
He said that conversations between owners, league executives, and players are ongoing.
"I don't know of another time in the history of this league where there has been that kind of engagement," Lockhart said, reported The Wall Street Journal.