The remains of an alleged rhinoceros poacher were discovered after he was reportedly killed by an elephant before he was eaten by lions in South Africa, according to officials.
The apparent skull of the poacher was located, according to a report from local news outlet The Daily Sun, which published a graphic photo of it, on April 8.
Leonard Hlathi, an official, said that the poacher's accomplices said they brought his body to the road so others could find it in the morning.
Officials at a South African park said a human skull and a pair of pants were found after other poachers told the man's family what had happened https://t.co/P0aAebVFae

— KRON4 News (@kron4news) April 8, 2019
In a statement, rangers with Kruger National Park said they "could not locate the body" of the poacher, adding that "indications found at the scene suggested that a pride of lions had devoured the remains leaving only a human skull and a pair of pants." According to The New York Times, an elephant killed the man before the lions ate him.
Another official, Glenn Phillips, praised those who partook in the search effort in allowing the poacher's family to have closure.
"Entering Kruger National Park illegally and on foot is not wise, it holds many dangers and this incident is evidence of that. It is very sad to see the daughters of the diseased mourning the loss of their father, and worse still, only being able to recover very little of his remains," Phillips said in a statement.
#sapsMP Komatipoort: A human skull found in the Kruger National Park (KNP) is believed to be that of a man reportedly killed by an elephant while poaching with his accomplices on 01/04; duo arrested, rifles & ammo seized. MEhttps://t.co/XXsXpJqTjA pic.twitter.com/4Oye38Eddh

— SA Police Service (@SAPoliceService) April 6, 2019
Four other people who were involved in the incident were arrested and will appear in court.
Hlathi elaborated, saying that the accomplices "reportedly informed a relative of the dead man about their ordeal and police were alerted regarding the incident," according to South Africa's Daily Sun (Warning: graphic photo of the skull).
"Subsequent to that, police launched a joint intelligence-driven operation in search of the dead poacher's accomplices, resulting in the arrest of three men aged between 26 and 35," said Hlathi.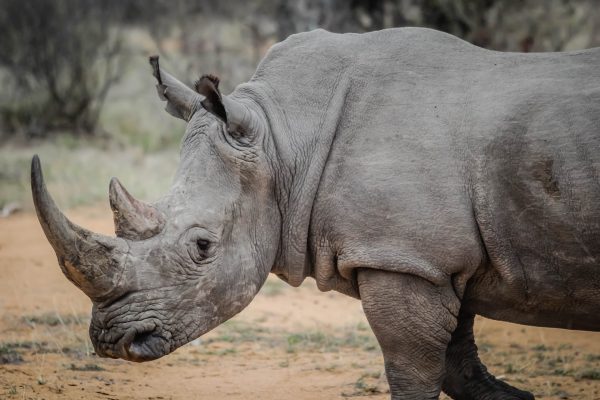 Guns and ammunition were seized during an operation, he added.
China Fueling Demand for Rhino Horns
Last year, the Chinese Communist Party (CCP) reversed a decades-old ban on the trade of tiger bones and rhino horns, which was decried by conservationists.
The announcement made on Oct. 29, stated that tiger and rhino parts will be legalized for research, medical, and cultural uses. Bones and horns can only be obtained from captive or farmed tigers and rhinos.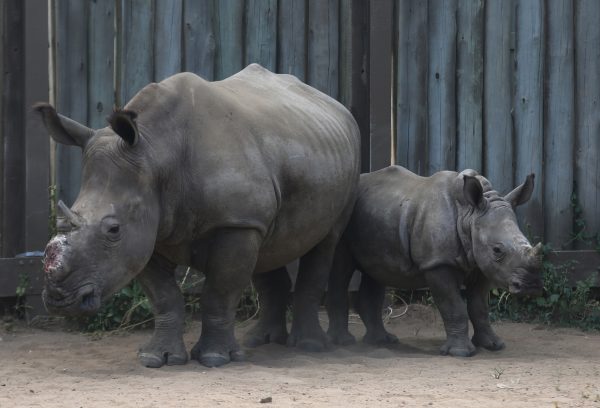 "It is deeply concerning that China has reversed its 25-year-old tiger bone and rhino horn ban, allowing a trade that will have devastating consequences globally," Margaret Kinnaird, WWF Wildlife Practice Leader, said in a statement responding to the Chinese regime's decision last year.
She said the reversal of the ban will likely fuel a demand for rhino horns, which will bolster poaching in Africa.
"With wild tiger and rhino populations at such low levels and facing numerous threats, legalized trade in their parts is simply too great a gamble for China to take," Kinnaird continued.