Singer Prince died with an "exceedingly high" level of fentanyl in his system in April 2016, according to a new report published this week.
A toxicology report from Prince's autopsy was obtained Monday, March 26, by The Associated Press. Prince was 57 when he was found unresponsive in an elevator at his Paisley Park estate. Six weeks after his death, data that was released to the public indicated that he accidentally overdosed on fentanyl, a synthetic opioid said to be 50 times more powerful than heroin.
Experts said that there's no doubt that fentanyl killed the singer.
"The amount in his blood is exceedingly high, even for somebody who is a chronic pain patient on fentanyl patches," said Dr. Lewis Nelson, chairman of emergency medicine at Rutgers New Jersey Medical School, AP reported. The fentanyl in his system, he said, is "a pretty clear smoking gun."
There were about 67.8 micrograms per liter of fentanyl in Prince's blood, and the report noted that fatalities have been documented among people with blood levels ranging from three to 58 micrograms of fentanyl per liter, AP reported.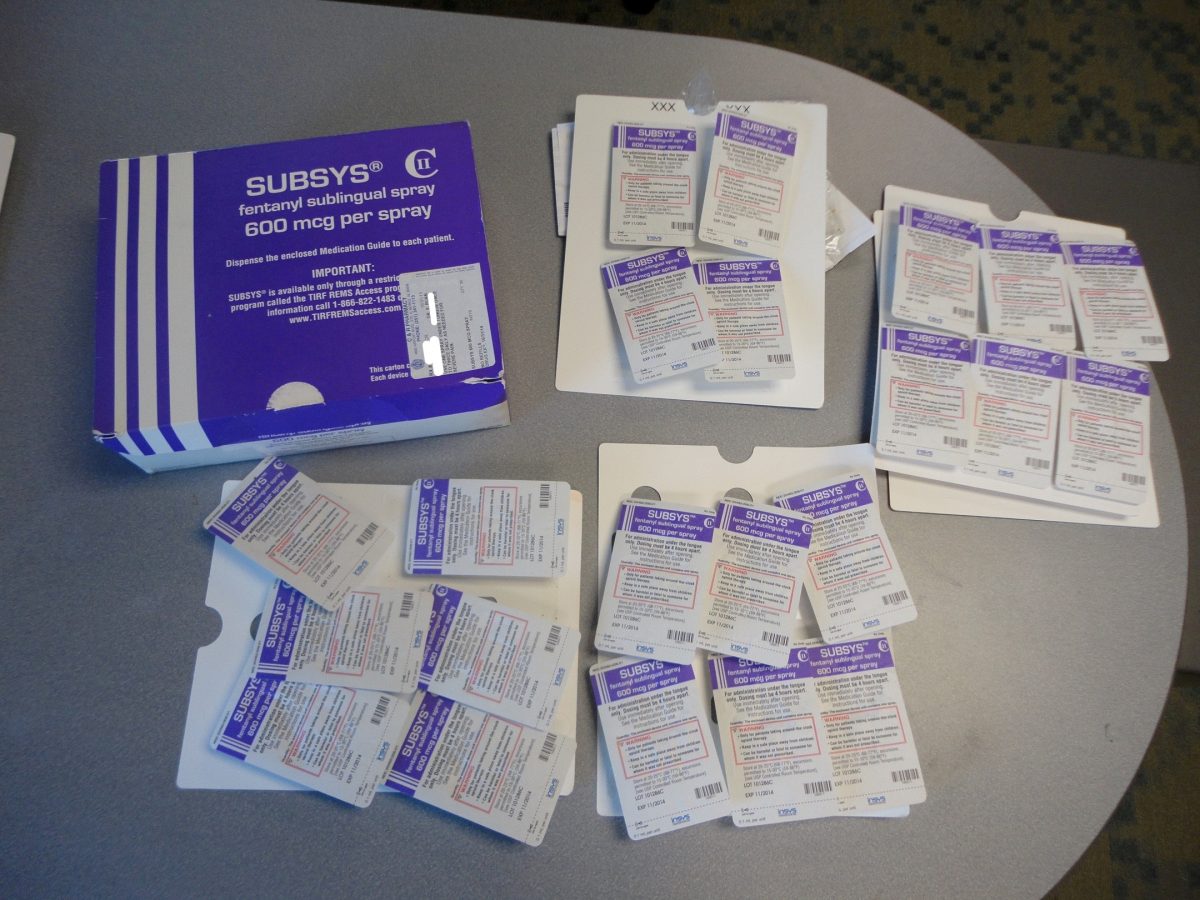 On the U.S. Drug Enforcement Agency's (DEA) website, it noted that many Chinese labs are sending fentanyl to the United States.
"One of the main reasons for the rapid spread of fentanyl is that it offers a high profit margin for traffickers. For example, traffickers can typically purchase a kilogram of fentanyl powder for a few thousand dollars from a Chinese supplier, transform it into hundreds of thousands of pills, and sell the counterfeit pills for millions of dollars in profit," its website says.
In October 2017, President Donald Trump said that the U.S. needs to stop the "flood of cheap and deadly" fentanyl "manufactured in China," Reuters reported. American law enforcement agencies and drug control experts say most of the fentanyl distributed in the United States, as well as precursor chemicals, originate from China, Reuters reported.
And, according to the DEA, "Mexico and China are major source countries for fentanyl and fentanyl-related compounds." The drug is often transported across the U.S.-Mexico border or sent via mail.
Earlier this year, a Senate report said that about $800 million worth of fentanyl pills were illegally sold to American consumers over two years by Chinese distributors, The New York Times reported. The buyers lived mostly in Ohio, Pennsylvania, and Florida.
Recommended Video:
How Doctors in China Turn into Murderers