Report on Sujiatun Explosion Stirs Distrust
April 22, 2008 12:00 am Last Updated: April 22, 2008 12:00 am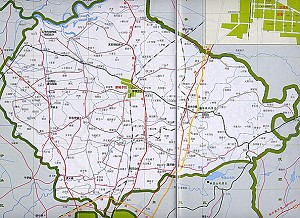 An explosion in Sujiatun District of Shengyang City, Liaoning Province on the evening of April 17 caused severe damaged to several residential buildings. Shengyang TV station claims that the gas tank of one apartment was responsible for the large explosion. Shengyang residents question the credibility of the authorities' explanation.
The explosion destroyed all the windows and anti-theft doors of five seven-story buildings as well as some of the apartment partitions. According to Shengyang TV's report, the gas tank belonged to a 70 year-old man living on the second floor of an old-style building. The gas tank exploded for unknown reasons, and the elderly man was killed immediately. Other residents disbelieve that just one gas tank resulted in such large-scale destruction. The report did not mention any other casualties or deaths.
Mr. Zhang, a Shengyang resident, questioned why the report only showed an image of the elderly man's balcony and no photos of the man or his apartment after the explosion. The elderly man's three daughters also deny that the explosion was caused by his gas tank. They believe the real cause of the explosion was an unclaimed acetylene tank on the first floor of the building.
According to Mr. Zhang, it is impossible for a gas tank explosion to result in damages to five buildings. In addition, the elderly man's apartment was not severely destroyed. Zhang expressed that he feels that the authorities' reports never really contain any truth.

According to the report, Sujiatin District authorities promised to take the responsibility of arranging hotels for the victims and replacing the damaged windows and doors. However, both the Sujiatun District office and Shengyang TV hotline did not provide any details about the explosion.
Shengyang residents were also puzzled by the immediate report of the explosion. The 11:20 p.m. explosion and its alleged cause were reported the next morning before any investigations were conducted. The residents speculate why the authorities urgently reported the incident and promise to take all responsibility while it still remains silent on other major issues, such as the deaths of many "ant farmers."
It is reported that only recently constructed buildings use pipes to transport gas. Old-style buildings in Shenyang still use liquefied gas tanks.