A report is saying ex-President Barack Obama will be staying at the home of one of his ambassadors while he's in Palm Springs, following inauguration day on Jan. 20.
Obama will leave Washington, D.C., on Friday after President Donald Trump's Inauguration Day ceremony before flying to Southern California.
He'll stay at the home of ambassador to Spain James Costos, whose house is in Rancho Mirage, near Palm Springs, TMZ and the Los Angeles Times reported.
"I want to do some writing," Obama told reporters this week, as the Times reported. "I want to be quiet a little bit and not hear myself talk so darn much. I want to spend precious time with my girls."
Unconfirmed reports have indicated the Obamas have purchased a home in Rancho Mirage, located in the Thunderbird Heights gated community. It's located atop the development and sits on eight acres of land.
Obama has stayed at Costos' home four times in the past.
#BREAKING: Ex-President Barack Obama and Michelle Obama have been flown away in Executive One https://t.co/ahUUU0OETA pic.twitter.com/6uVUw6orN8

— KTLA (@KTLA) January 20, 2017
At the same time, the website reported that there will be numerous restrictions on people entering or leaving the property. Security will be checking IDs.
On Wednesday, Obama held his final press conference, defending his decision to commute the sentence of leaker Chelsea Manning. Manning was convicted of leaking classified information to WikiLeaks and has served seven years of a 35-year sentence.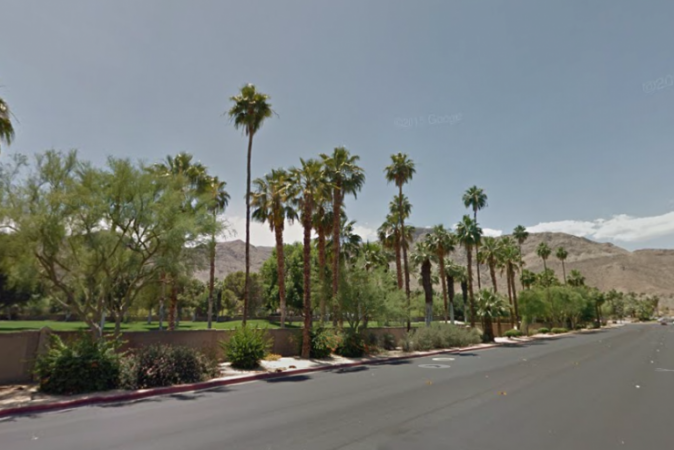 "Chelsea Manning has served a tough prison sentence," Obama said. "I feel very comfortable that justice has been served."
Obama also refused to comment on a few dozen lawmakers refusing to attend Trump's inauguration.
"I'm not going to comment on those issues," he said in the conference. "All I know is that I'm going to be there and so is Michelle," he added, referring to the First Lady Michelle Obama.
Obama is also leasing a $4.3 million, nine-bedroom home in Washington's Kalorama district, and it will serve as the family's main base for the next two years as their youngest daughter, 15-year-old Sasha Obama, can finish high school at Sidwell Friends School.