A local Chicago CBS affiliate said it has obtained a new photo of the woman who was suspected of killing 19-year-old Marlen Ochoa before allegedly forcibly removing her baby.
The photo's timing is not clear, the CBS report noted, but it seems to have been taken shortly after the baby, Yavani Yadiel Lopez, arrived at the hospital on April 23. It's the first known photo of Clarisa Figueroa, the suspect, and the baby, who is reportedly in critical condition.
CBS later removed the photo from its website after Ochoa's family requested it be taken down.
"UPDATE: CBS 2 has obtained a photograph of Clarisa Figueroa in Advocate Christ Medical Center posing with the baby she is alleged to have ripped from the womb of Marlen Ochoa. The photo has been removed from CBS 2's website per the family's request," the report said.
Figueroa, 46, and 24-year-old daughter Desiree have been charged with first-degree murder in Ochoa's death. Piotr Bobak, 40, was also charged with concealing a homicide.
Officials said that Figueroa met with Ochoa via Facebook before she went to Ochoa's home on April 23 to retrieve baby clothes. The suspect then strangled Ochoa before the child was forcibly removed from the womb and taken to the hospital where Figueroa claimed it was her child.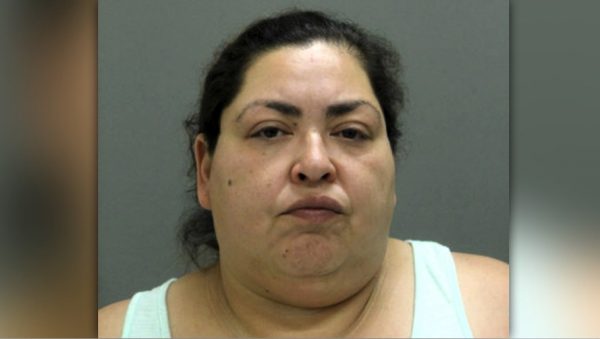 On May 22, Ochoa's family arrived at Christ Medical Center to visit the infant ahead of Ochoa's funeral over the weekend, NBC Chicago reported.
Emma Lozano, a pastor speaking for the family, said they have a number of questions related to how the teen's case was handled. The Illinois Department of Public Health also open an investigation on Christ Medical Center, the NBC affiliate reported.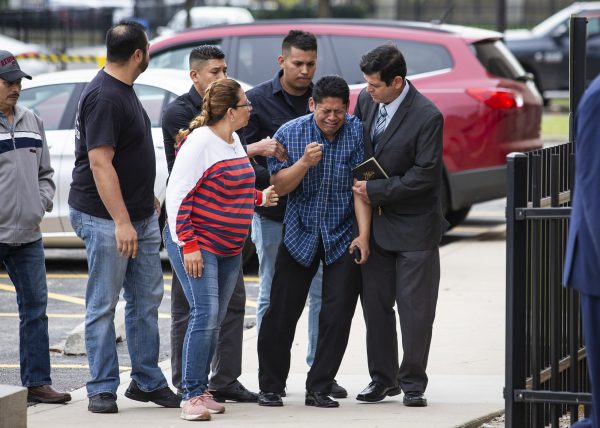 A medical technician had cleaned blood from Figueroa's arms, face, and hands. Prosecutors said that it was not clear if an official verified if she had actually given birth.
"Our thoughts and prayers are with the Ochoa-Lopez family," Christ Medical Center said in a statement to media outlets. "Our top priority is to provide the safest and highest quality care for the patients and communities we serve. Out of respect for patient privacy and in compliance with federal and state regulations, we are unable to provide comment. We continue to cooperate with local authorities."
Prosecutors have stated that Figueroa was pretending to be pregnant for a number of months, despite having her fallopian tubes tied, CBS reported.
She is said to have posted photos of a baby room, a crib, and an ultrasound on Facebook before the incident.