"Today" weekend host Craig Melvin is reportedly in the running to replace fired host Matt Lauer.
Entertainment Tonight reported that both NBC News and its staff are fond of Melvin, 38, and he currently anchors "MSNBC Live" and is the co-anchor of "Today" on Saturday.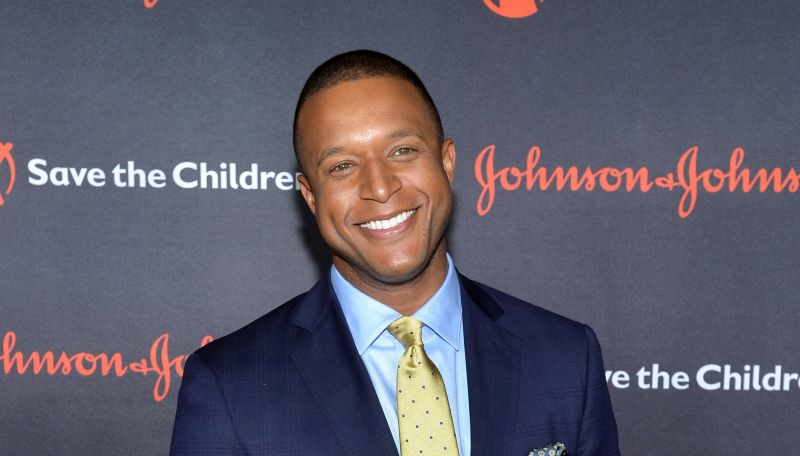 "This would give the network the opportunity to make Melvin into a star at NBC," an unnamed source told ET. "This would be clean slate."
That same source told the outlet that there is a slim possibility that Hoda Kotb would replace Lauer, as Kotb's and Kathie Lee Gifford's "Today" portion is a success already.
Another source said that fill-in anchor Willie Geist would replace Lauer, 59. They added that a decision won't likely be made until next year.
NBC fired Lauer, who was the host for 20 years, after allegations of sexual misconduct surfaced. Kotb and co-host Savannah Guthrie announced his firing. The next day, Lauer issued an apology statement, read aloud on "Today."
After Matt Lauer firing, NBC gets ratings boost https://t.co/uMVAItbVyL pic.twitter.com/5pRINHM5pX

— Invictus Domains (@InvictusDomain) December 6, 2017
NBC cited "inappropriate sexual behavior in the workplace" for his firing.
"There are no words to express my sorrow and regret for the pain I have caused others by words and actions. To the people I have hurt, I am truly sorry," Lauer's statement read. "As I am writing this I realize the depth of the damage and disappointment I have left behind at home and at NBC."
Matt Lauer is "weak and broken and ashamed" after firing, his friend says https://t.co/jhGa9ommgb

— TIME (@TIME) December 6, 2017
But Lauer stipulated that some of the allegations in the press are not entirely accurate.
"Some of what is being said about me is untrue or mischaracterized, but there is enough truth in these stories to make me feel embarrassed and ashamed," he said. "I regret that my shame is now shared by the people I cherish dearly. Repairing the damage will take a lot of time and soul searching and I'm committed to beginning that effort. It is now my full-time job."
And while you're here …
 We have a small favor to ask of you.  If you can, please share this article on Facebook so you can help The Epoch Times. It takes less than a minute. Thank you very much!