"Full House" actress Lori Loughlin and her husband, Mossimo Giannulli, could face a minimum of two years in prison due to the amount they allegedly paid in bribes to secure their daughters' admission into the University of Southern California.
Sources close to the case told TMZ that parents charged in the admissions scandal have been offered plea deals, but officials will only accept deals that have prison time attached.
The report said that because Loughlin and Giannulli, who created the Mossimo fashion brand, allegedly paid $500,000, they will get a prison sentence from two to two and a half years.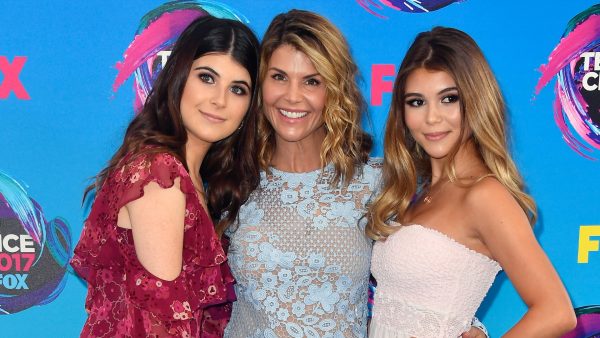 The parents are accused of paying the sum to get their daughters, Olivia Jade and Isabella, into USC as rowing recruits.
Meanwhile, according to the Los Angeles Times, "Desperate Housewives" actress Felicity Huffman could face some prison time for her role in the scandal. Prosecutors claimed she paid far less, or $15,000, to correct her daughter's SAT answers.
In all, she could face between 4 and 10 months in prison for the plea, said Manny Medrano, a defense attorney and former federal prosecutor, according to the LA Times. She has no criminal record and the money she paid is relatively small.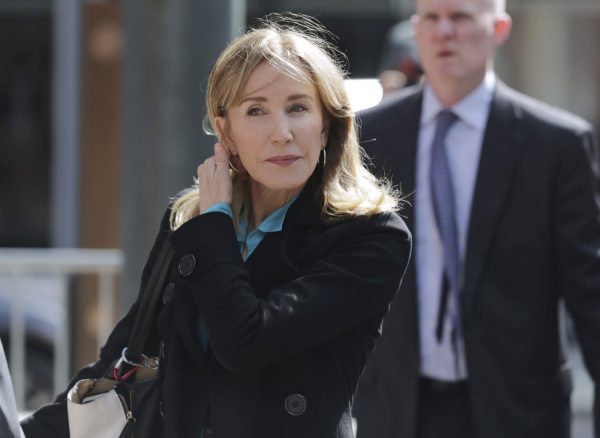 On April 8, Huffman said she would plead guilty to the charges, and she released a statement saying she is regretful for her actions.
"My daughter knew absolutely nothing about my actions, and in my misguided and profoundly wrong way, I have betrayed her. This transgression toward her and the public I will carry for the rest of my life," Huffman said of her plea. She and 13 other people entered pleas.
"I want to apologize to them and, especially, I want to apologize to the students who work hard every day to get into college, and to their parents who make tremendous sacrifices to support their children and do so honestly. My daughter knew absolutely nothing about my actions, and in my misguided and profoundly wrong way, I have betrayed her," she also said, according to the LA Times.
Loughlin and husband Mossimo Giannulli aren't among those who've agreed to enter a guilty plea, reported The Associated Press.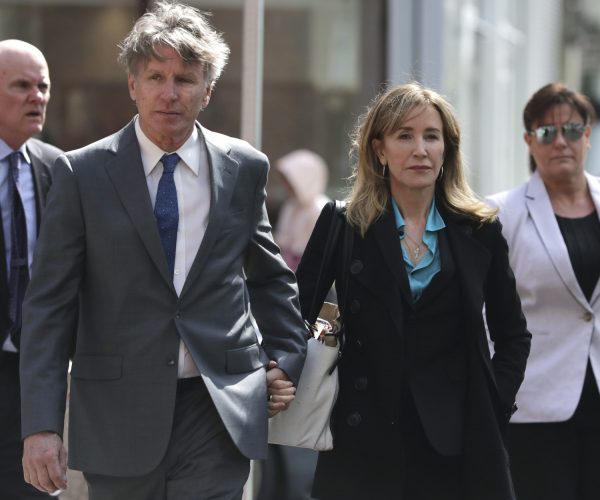 A former prosecutor told the newspaper that there are few options for the parents because they were recorded discussing payments and cheating. It means that cutting a deal with prosecutors might be the best option.
"These cases aren't about defense, they are about mitigation," said Neama Rahmani, who is a former assistant U.S. attorney in Los Angeles.
"If a defendant stays in, they are getting bad advice from their lawyers. These are bulletproof cases. As an attorney, it is about finding the best way to reach a plea with the government with a reduced sentence," he said.