Law enforcement sources in Nevada, where Area 51 is located, said that local law enforcement agencies are aware of a potential raid on the secretive military base.
A viral Facebook event said that has signed up more than 1 million people to "storm Area 51," as "they can't stop all of us," appears to be a joke. Organizers and attendees are hoping to learn about alleged UFOs and captured aliens, or secretive military technology housed at the U.S. Air Force Base that's also known as "Groom Lake" or "Homey Airport."
Sources told TMZ on July 15 that people who commit a crime near Area 51, including trespassing, will be arrested and prosecuted. The source said that local police are prepared to use tear gas and pepper spray to deter anyone near the premises.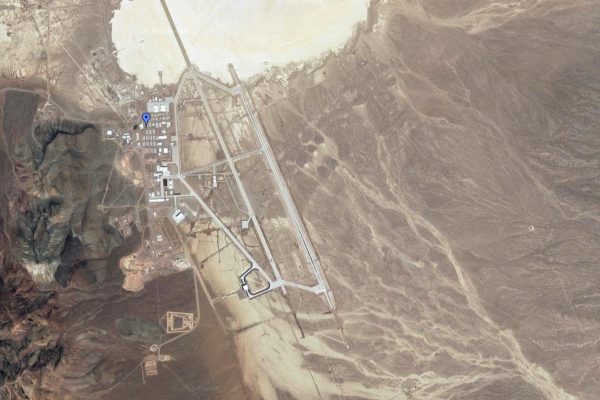 Meanwhile, the road to Area 51 is narrow and the location is remote. It's in the middle of the desert, amid rough terrain, and is filled with venomous animals.
People who have attempted to get close to the base, according to past YouTube videos, have been rebuffed by guards and met with numerous warning signs.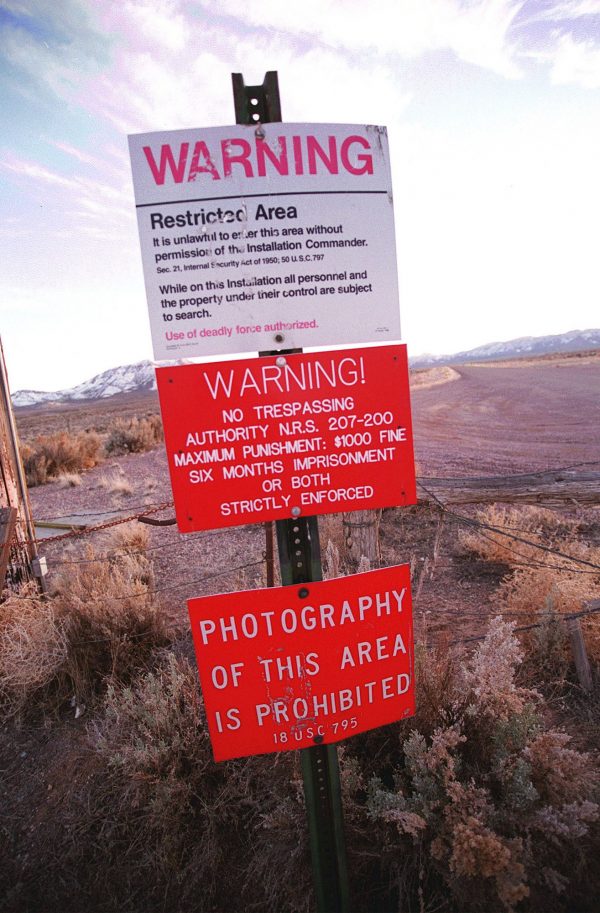 "If we naruto run, we can move faster than their bullets. Lets [sic] see them aliens," the Facebook event said in the description of their page, referring to the popular Japanese anime series "Naruto" where characters run with arms stretched behind them.
A pinned post on the Facebook page said, "Hello US government, this is a joke, and I do not actually intend to go ahead with this plan. I just thought it would be funny and get me some thumbsy uppies on the internet."
Government Issues Warning
Several days ago, as the Facebook event went viral, the U.S. Air Force issued a warning to media outlets.
"[Area 51] is an open training range for the U.S. Air Force, and we would discourage anyone from trying to come into the area where we train American armed forces," an Air Force spokeswoman told The Washington Post. "The U.S. Air Force always stands ready to protect America and its assets."
The assembly point for the Area 51 raiders is Area 51 Alien Center, a restaurant and souvenir shop located near the intersection of US-95 and Nevada State Route 373 in Amargosa Valley. It's got 3.5 stars out of 5 on Trip Advisor and such glowing reviews on Google as "Such a cute stop in the middle of nowhere!" and "the restrooms are clean & neat" and "had one of those put your head on/in alien figure for photo things," according to a prior Epoch Times report.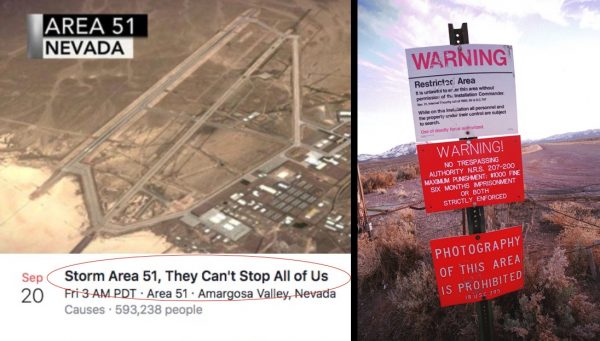 After meeting up at the Alien Center, the group will supposedly charge towards Area 51, which the Department of Defense has advised them sternly not to.
Besides the hundreds of thousands that have signed up to take part in the presumably satirical raid, a further 750,000 have expressed their interest in joining the already formidable force looking to lift the lid of mystery on Area 51.
Epoch Times reporter Tom Ozimek contributed to this report.