A painting of Jesus Christ that has been attributed to Leonardo Da Vinci, called the "Salvator Mundi," was bought by an anonymous buyer for $450 million. It was later reported that Prince Bader bin Abdullah bin Mohammed bin Farhan al-Saud was the purchaser.
It was slated to go on display at the Louvre Abu Dhabi, but The New York Times recently reported that it has disappeared.
The painting has disappeared twice in its 500-year history. Leonardo painted it around 1500 A.D.
Da Vinci's Salvator Mundi is coming to #LouvreAbuDhabi pic.twitter.com/Zdstx6YFZG

— Louvre Abu Dhabi (@LouvreAbuDhabi) December 6, 2017
The Times reported that the Abu Dhabi culture department said the painting would be displayed last year, but when it was scheduled to be unveiled at the Louvre branch in September 2018, the event was canceled. There was no explanation as to why.
The department has not been forthcoming in answering questions about the missing artwork, and the Louvre Abu Dhabi have stated they don't know where it is, The Times reported.
The Louvre in Paris also has not been able to locate the "Salvator Mundi," an official told the newspaper.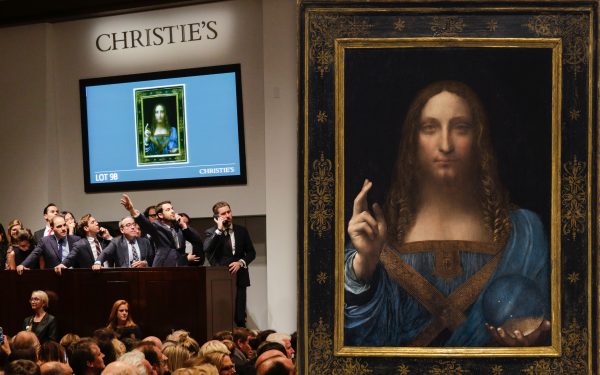 An expert on the famed Renaissance painter said they're alarmed to hear it's gone missing, namely after the Abu Dhabi cultural agency said it would go on display.
"It is tragic," said Dianne Modestini, a professor at New York University's Institute of Fine Arts, told the paper.
She said, "To deprive the art lovers and many others who were moved by this picture—a masterpiece of such rarity—is deeply unfair."
Martin Kemp, an Oxford art historian, said the painting is "a kind of religious version of the 'Mona Lisa,'" and the painter's "strongest statement of the elusiveness of the divine."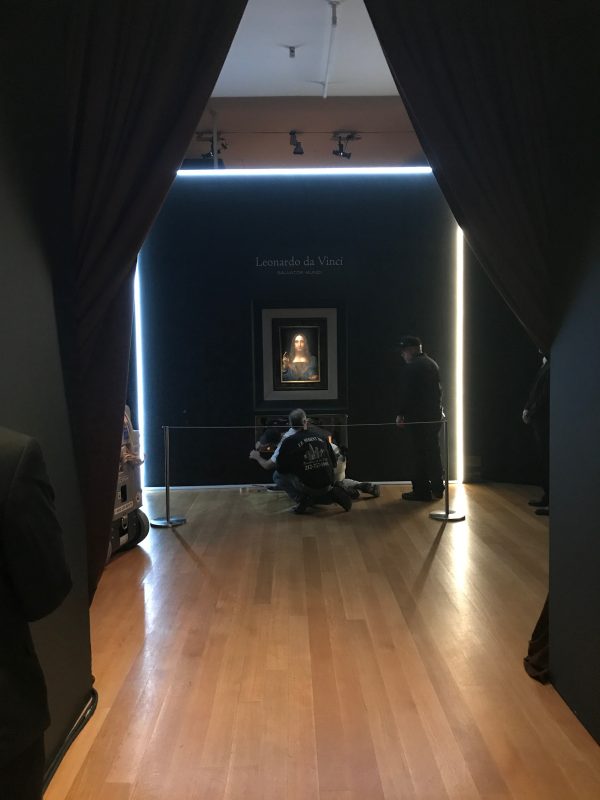 But, he said, "I don't know where it is."
According to a previous report from Epoch Times, the "Salvator Mundi" was owned by King Louis XII of France, King Charles I, King Charles II, King James II of England, and several other royals and art collectors.
It disappeared for nearly 200 years after that.
The painting was long believed to be a copy, and it was sold for as low as about $1,300 in 1958.
"It's all about that painting. It's a divine image of Christ by the greatest artist in Western culture, and therefore I think it captured the hearts and minds of many people for whom the picture means so many different things," auctioneer Jussi Pylkkanen said as it was being auctioned.
"It is not just a Leonardo, it goes beyond that. It's a divine image, and that's very important to be aware of and to be sensitive."
"With these extraordinary moments in life, you have these pauses," Pylkkanen said. "You have to give people time. People are deciding in that moment what their plan is, and it's not just about the money.
Most Expensive Painting?
Leonardo's more famous work, "The Mona Lisa," is likely the most expensive painting in the world, according to Guinness World Records, which stated that an insurance policy worth $100 million was taken out on the painting in 1962. Today, that insurance premium would cost over $800 million when adjusted for inflation.
After "Salvator Mundi," the most expensive paintings sold at an auction are "Interchange" by Willem de Kooning, sold for $300 million; "The Card Players" by Paul Cézanne, sold for $250 million; and "Nafea Faa Ipoipo" by Paul Gauguin, sold for $210 million.