The husband of a woman who was found dead on a cruise ship in waters off Alaska reportedly "snapped."
Kenneth Manzanares was charged with murdering his wife, Kristy Manzanares, a 39-year-old mother-of-three, on July 25. The two—who are from Utah—had been celebrating their wedding anniversary with their daughters and other family members on a Princess Cruises trip from Seattle to Alaska.
A source told People magazine that marital tension existed between the two, adding that Kenneth became belligerent at dinner.

"He had been acting terrible all night," the source claimed, adding that his wife asked for a divorce. As a result, he allegedly "snapped" and attacked her.
"If they were having [marital issues] they never showed any of that to anyone else," the source said.
Kristy's father and brother broke open the cabin door after hearing her scream. They discovered her wounded and Kenneth nearby.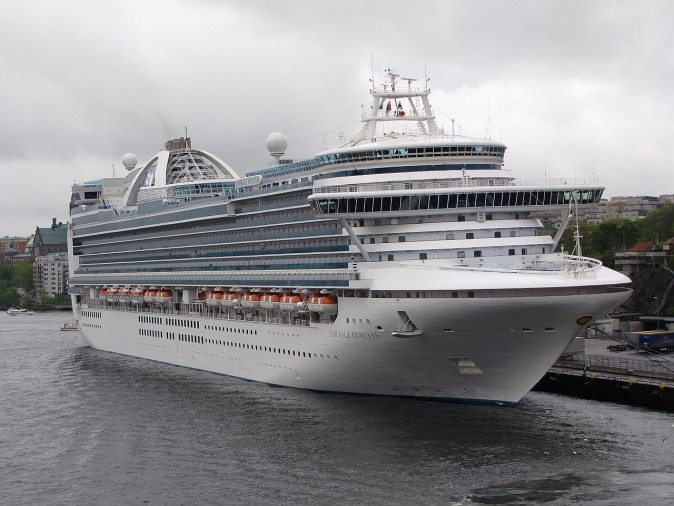 "We are devastated over the loss of Kristy. She is the light of our lives," Kristy's family said in a statement to several media outlets.
According to an affidavit filed with U.S. District Court in Anchorage, FBI Special Agent Michael Watson said the woman died of a "severe head wound" and blood was found throughout the room on "multiple surfaces," The Salt Lake Tribune reported on Tuesday.
A witness reported that when he entered the room, Kenneth said, "She would not stop laughing at me." He also stated that "My life is over," according to the report.
His slated to appear in court on Thursday.
Summit Sotheby's International Realty in St. George, Utah, who employed Kristy, released a statement after her death.
"Kristy's talents, integrity, and passion for the real estate brokerage business will be missed by all, not only in St. George, but throughout the state of Utah," the statement said. "Kristy was a dedicated and loving mother who juggled her business schedule to make her children the top priority. We will miss Kristy's vibrant personality, welcoming smile, kind heart, and compassion for everyone she met."
A statement from Princess Cruise said that "a domestic dispute occurred onboard Emerald Princess at approximately 9:00 p.m. on July 25, resulting in the death of a 39-year-old female guest from Utah."
"Our thoughts and prayers are with the family and all those impacted by this tragic event," Princess Cruises added.
The cruise operator later said the rest of the trip was canceled.
"Guests who had shore excursions booked for Tracy Arm fjord will have their shipboard folio credited automatically, and prepaid shore excursions will be refunded. Additionally, in light of the impact on guests' cruise vacations, Princess Cruises has issued each guest a $150 onboard credit," the cruise line said in a statement, ABC News reported.