A small group of House Democrats have reportedly suggested censuring President Donald Trump instead of impeaching him—an unlikely outcome that highlights their vulnerability in 2020.
Politico on Tuesday reported that a group of 10 Democrats, including Reps. Josh Gottheimer (D-N.J.), Kurt Schrader (D-Ore.), Anthony Brindisi (D-N.Y.), and Ben McAdams (D-Utah.), have floated the idea. The report noted that the Democrats are representing Congressional districts that Trump won in 2016.
"I think it's certainly appropriate and might be a little more bipartisan, who knows," Schrader said of censuring Trump. But he noted that "time's slipping by."
Censuring Trump could garner bipartisan support on the House floor while also avoiding a potentially devastating Senate trial as Republicans control the upper Congressional body. Trump has also called on the House to get it over with and said he expects to be exonerated in the Senate.
Politico quoted an anonymous Democratic House representative as saying about censuring Trump: "Right now, there's no other options. This is another option."
It also noted that they need about 18 votes to block impeachment on the floor of the House.
Also, on Tuesday morning, House Speaker Nancy Pelosi (D-Calif.) and her caucus announced articles of impeachment against President Donald Trump. The House Judiciary Committee, chaired by Rep. Jerrold Nadler (D-N.Y.), is expected to vote on the articles later this week before a full House vote.
Two Democrats have publicly opposed the impeachment inquiry: Reps. Collin Peterson (D-Minn.) and Jeff Van Drew (D-N.J.), who has emerged as the leading Democratic critic of the process so far. Both congressmen represent Trump-voter districts.
"I don't think [moderate Democrats] have enough to block impeachment. 10 to 12 max. But they're working to raise it," said one anonymous GOP lawmaker. "And [they're] obviously reaching out to Republicans to see if they would join them."
House Minority Leader Kevin McCarthy (R-Calif.) on Sunday suggested that Pelosi could lose her majority in 2020 due to the impeachment push.
"If you're one of those 31 Democrats, you're a little afraid with just hearing what Nancy Pelosi just did [in] putting out this timeline for articles of impeachment. She just gave up your job," McCarthy told Fox News' "Sunday Morning Futures."
He noted polls that showed 54 percent of respondents in those districts said they were "more likely to vote against" a member of Congress who supports impeachment. "And they already have," McCarthy added.  "Those 31 Democrats … I think they may be a one-termer," he said.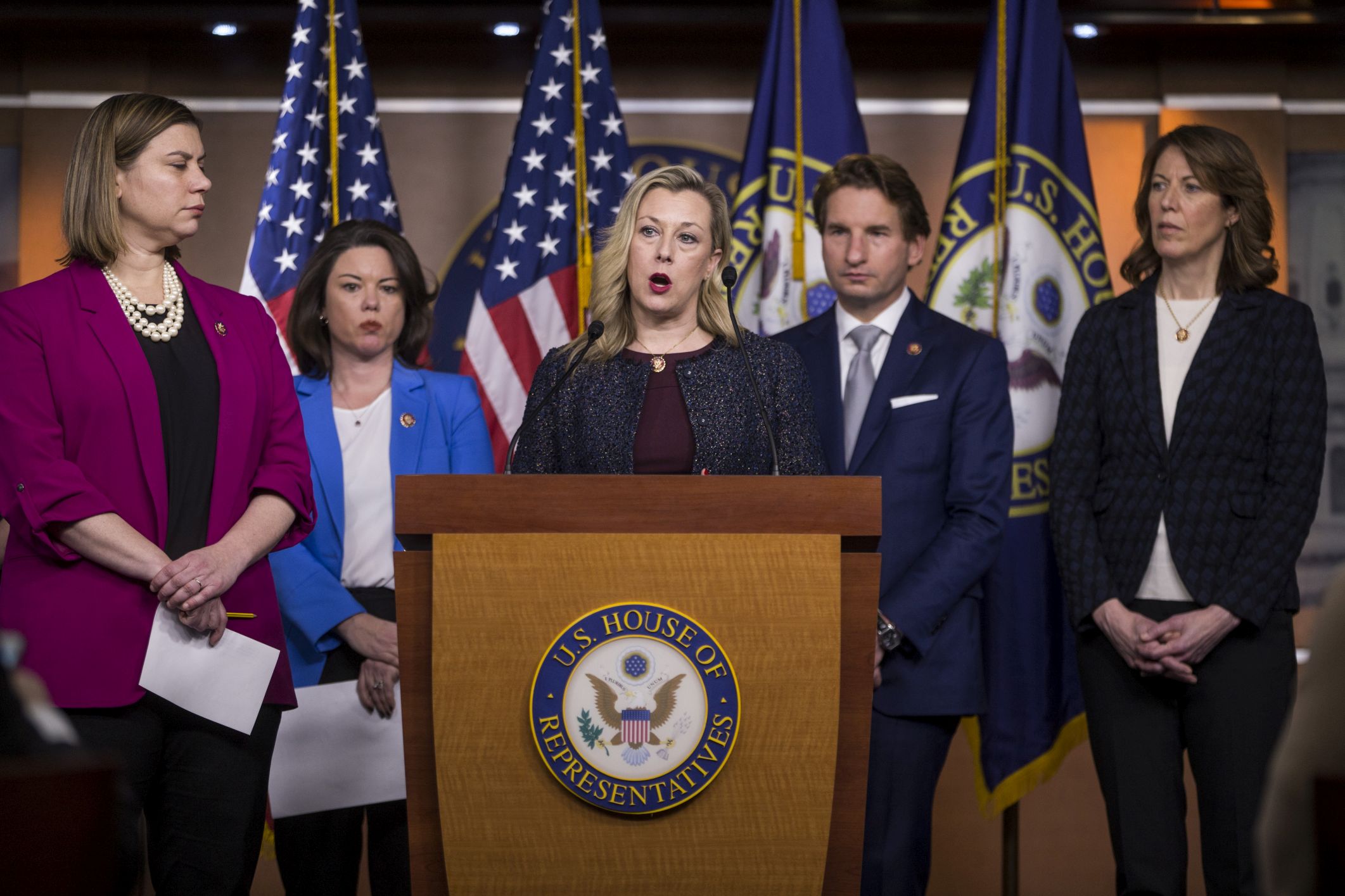 The Trump campaign, meanwhile, has highlighted the vulnerability impeachment poses to Rep. Kendra Horn (D-Okla.), who, according to a poll, is at a serious risk of losing her seat in 2020.
It pointed to a poll, from Republican pollster Anthony Fabrizio, that found 49 percent of Oklahomans in her district are looking for a new member of Congress. Only 37 percent said she should be reelected.