The person who created the creepy doll that became used as part of the viral "Momo challenge" scare said that it's been destroyed.
Keisuke Aiso, a Japanese sculptor, told The Sun that the creation was thrown away. He called it "rotten."
The sculpture, he added, "doesn't exist anymore" and "was never meant to last."
Aiso did not come up with the so-called "Momo challenge" and just created the model. The model also isn't called Momo but he said it was named Mother Bird. Reports last year said the doll was used as part of an art exhibition in Tokyo after it was created in 2016.
"The children can be reassured Momo is dead; she doesn't exist and the curse is gone," Aiso told the outlet.
He said the model, which was made out of rubber and oils, was put in the trash last fall.
The Sun also posted new photos of Aiso with a mask of the sculpture.
He said that "the way that it has been used now is very unfortunate," referring to reports that the doll was used as part of the "challenge," which allegedly encourages children to engage in harmful behavior.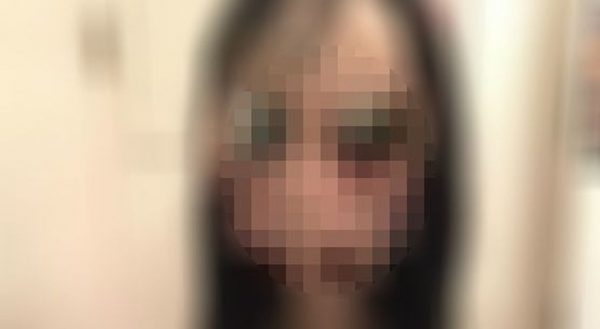 Last week, schools and police departments put out warnings that the challenge, as well as a disturbing image of the doll, had shown up in YouTube Kids videos.
"People do not know if it is true or not but apparently the children have been affected and I do feel a little responsible for it," Aiso said of the challenge. "I feel like I am in trouble but it's all out of my hands."
He added: "And because it was out of the country and abroad I felt that it would pass, and I did not want to add fuel to the fire. It was not my masterpiece, so I've been surprised that it's known around the world."
Aiso, who makes models for TV shows, admitted that the image of the bird-woman is terrifying.
"I had every intention to scare people," he said.
But, he added, "It was never meant to be used to make children harm themselves or cause any physical harm."
Aiso said he became aware that photos of the model were hijacked to spread the so-called "Momo challenge" weeks after he made it.
He added: "I know Momo appeared six months ago in South America, but it has come back this week so much, it's been bigger and there has been more attention this time."
He then said he "threw it away and a week after the whole thing blew up."
After reports of the alleged challenge went viral, he and others got death threats.
He told the news outlet: "Another artist was mistaken for the creator and she has received death threats and disturbing messages online about the work."
"I feel bad for her, but now I am getting the messages too. They say I will kill you and you should die, in both English and Japanese," he added. "I feel bad that she has been mistaken for me."
Hoax?
A psychologist has described the viral "Momo challenge" as largely a hoax, saying that the instructions for the game—which allegedly encourage self-harm or even suicide in children—probably aren't real.
Dr. Dawn Branley-Bell, a cyberpsychologist from Northumbria University,told Yahoo News: "I believe that the Momo challenge is largely an urban myth or online hoax. This is the latest 'hot topic' which is spreading like wildfire due to its sensationalist nature and is causing a lot of parents to be unnecessarily worried."
She also noted that the statue was created by Aiso.
"The sculpture was originally part of an art exhibition in Tokyo and had absolutely nothing to do with any 'challenge' but somewhere along the line someone has started this hoax and it has spread," she said, adding that it is "the modern equivalent of the monster under the bed" but acknowledges that a small number of children may have been disturbed.