Home prices in California jumped in 2021 while housing sales decreased as corporate investors continued buying up homes across the state.
Housing in Los Angeles and San Francisco rose nearly 19 percent last year, while San Diego home prices jumped 25 percent higher, according to a report.
S&P Dow Jones Indices (S&P DJI), a leading measure of home prices, reported on Feb. 22 that housing increased an average of 18.8 percent across the U.S., the largest increase since 1987. Home prices rose the fastest in Phoenix, Tampa, and Miami.
The Los Angeles metro area also ranked third nationally, for being home to 57 cities with a typical home price of $1 million, according to real estate company The Zillow Group.
San Francisco and New York metro areas lead the way with 76 million-dollar cities each.
In California, nearly 445,000 single-family homes were sold in January—an 8 percent drop from the year before. However, the state's median home price was $765,580 last month, which is a 4 percent decrease from December but more than 9 percent higher than the same month last year, according to the California Association of Realtors.
"This is the highest calendar year increase in 34 years of data, and substantially ahead of 2020's 10.4 percent gain," Craig J. Lazzara, managing director at S&P DJI, said in a statement.
The country continues to see strong growth in real estate prices in cities, Craig J. Lazzara, managing director at S&P DJI, said in a statement. All 20 cites surveyed for the report show prices at an all-time high.
But an increase in mortgage rates is expected to throw cold water on the hot real estate market. The 30-year fixed-rate mortgage averaged 3.92 percent for the week ending Feb. 17, according to Freddie Mac.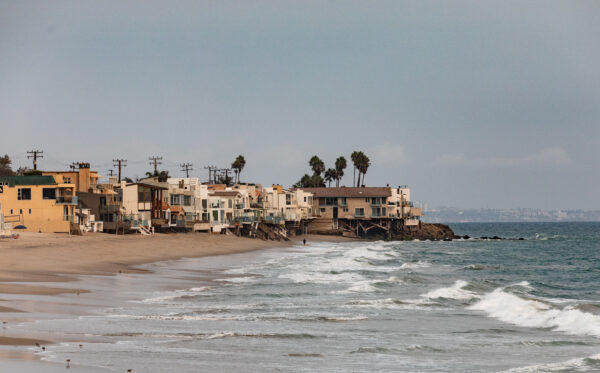 The rate is nearly a half percent higher compared to the week before, mainly because of high inflation and stronger consumer spending, according to Freddie Mac's Chief Economist Sam Khater.
The U.S. should soon start to see the impact of increasing mortgage rates on home prices, Lazzara said.
Rising interest rates would also impact real estate investment trust spending, which has resulted in hundreds of thousands of home purchases last year, according to David Howard, executive director of the National Rental Home Council, a Washington, D.C.-based trade association that advocates for the single-family rental industry.
In California, large companies own less than 1 percent—about 13,000—of the single-family rental homes in the state. There are about 14 million housing units in the state, and about 3 million of them are rental homes, Howard said.
"The real issue in the world of single-family rental housing is supply," Howard told The Epoch Times. "There just isn't enough supply in the market to meet the demands."
Last year, new federal mandates on single-family rental homes, moratoriums on evictions, and rent freezes made owning rental homes more difficult, Howard said.
"It was really difficult to be an owner of single-family rental homes in 2021," Howard said.
The regulations prompted many owners to sell their properties and walk away, leading to a decrease in rental availability.
The selloff of rental properties resulted in 365,000 fewer of them available at the end of 2021 compared to 2020, Howard said.
"Sometimes [corporate investors] get a bad rap, but the reality is, large companies are able to bring capital and liquidity to the housing market. That is meant to do one thing, produce more housing," Howard said. "That is what we need."
Real estate investors bought 67,943 U.S. homes, spending $48.5 billion, in the second quarter of 2021—the highest quarterly figure on record, according to a report by Redfin, a national real estate company based in Seattle.
In Los Angeles, investors bought nearly 4,000 homes from April to June 2021, a 128 percent increase from the year before, according to the report.
"With investors throwing money at the housing market, some homebuyers are finding it tough to compete," Redfin researcher Sheharyar Bokhari said in a report. "Investors frequently pay with all cash, which means they often have a much higher chance of winning bidding wars than buyers who take out mortgages."
About three-quarters of investor home purchases in the spring of 2021 were financed with all cash—the highest level since 2018, according to Redfin.
According to RealtyTrac, investor purchases of homes in the fall of 2021 increased more than 40 percent compared to the previous year.
Corporations and investment trusts are not alone in the market. The state of California and the state's public retirement fund are also invested in real estate.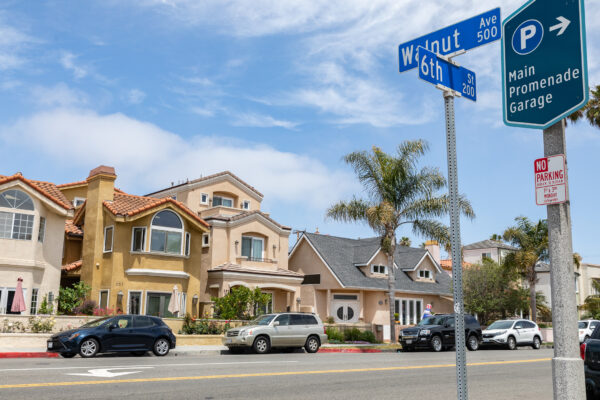 California Public Employees' Retirement System has invested $38 billion—or about 8 percent of its total 2021 investments—in real estate. The pension system also earns income from investments in mortgage-backed securities, CalPERS Spokesperson Megan White told The Epoch Times.
The State of California doesn't invest in real estate investment trusts, but in 2021 it did invest $7 million in Fannie Mae mortgage-backed securities, which are bundles of home loans purchased from the bank that issued them, State Treasurer spokesman Noah Starr told The Epoch Times in an email. The state has not added to the investment in over 14 years.