Bob Weinstein, the co-founder of Miramax and The Weinstein Company, was accused of sexual harassing a producer—allegations he has denied.
In a Variety report, "The Mist", producer/show runner Amanda Segel said that he made romantic overtures toward her and asked her to have private dinners with him. She says the alleged harassment started in the summer of 2016 and lasted for about three months until her lawyer told The Weinstein Company executives that she would leave the show if Weinstein does not stop.
It comes more than a week after Weinstein Company co-founder Harvey Weinstein was accused by a slew of women of sexual assault, harassment, and misconduct. He was fired from the company he founded and is reportedly being investigated by the FBI.
"'No' should be enough," Segel told Variety of the allegations. "After 'no,' anybody who has asked you out should just move on. Bob kept referring to me that he wanted to have a friendship. He didn't want a friendship. He wanted more than that. My hope is that 'no' is enough from now on."
Bob Weinstein, via attorney Bert Fields, vehemently denied her allegations, Deadline reported.
"Variety's story about Bob Weinstein is riddled with false and misleading assertions by Ms. Segel and we have the emails to prove it, but even if you believe what she says it contains not a hint of any inappropriate touching or even any request for such touching. There is no way in the world that Bob Weinstein is guilty of sexual harassment, and even if you believed what this person asserts, there is no way it would amount to that," the statement from Fields says.
The Weinstein Company issued a statement Monday.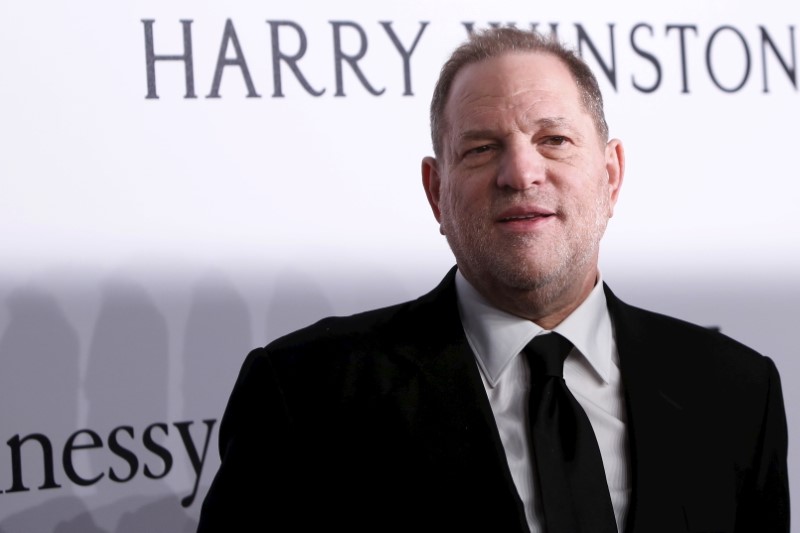 "Bob Weinstein had dinner with Ms. Segel in LA in June 2016. He denies any claims that he behaved inappropriately at or after the dinner. It is most unfortunate that any such claim has been made," it said.
According to Variety:
During the dinner, Weinstein asked Segel highly intimate questions and made romantic overtures to her, according to Segel. He wanted to know her age because he told her he didn't want to date anyone younger than his daughter. He told Segel that he was staying at the Beverly Hills Hotel because his daughter was staying at his home in Los Angeles.

About halfway through the dinner, Weinstein asked Segel if she would drive him back to the hotel so that he could let his driver go for the night. Segel agreed. When she took him to the Sunset Boulevard hotel, he asked her to come up to his room. She declined.

After that night, Weinstein began sending emails to Segel with questions that were outside the scope of work on "The Mist." He said he wanted them to be friends. She said that was possible but in a non romantic way, and reiterated that she was not open to dating.
Later, she claimed that Weinstein got angry and screamed at her over a production issue in a conference call. Segel then told the other executives that she was harassed by Weinstein for three months before retaining a lawyer.
After The New York Times and The New Yorker published reports in which numerous women accused Harvey, Bob Weinstein criticized his brother in the press, saying that he was unaware of the gravity of the allegations against him.
Bob Weinstein also claimed there was "no [expletive] way was I aware that that was the type of predator that he was," Rolling Stone reported.