Between 300 and 400 bodies have washed up along a road in Mozambique following devastating Cyclone Idai, which ravaged the eastern African nation last week.
According to CNN, citing an eyewitness account, the bodies were found on a road near the city of hard-hit city of Beira.
Zimbabwean Graham Taylor said the death toll is likely to exceed official figures in the aftermath of Idai—a strong Category 2 storm that packed 100 mph winds.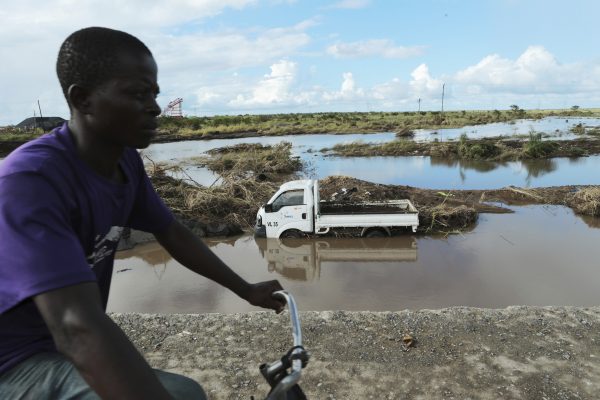 Taylor told the news outlet that he saw the bodies on a 3.7-mile stretch of highway, saying that he waded in the water to help in the recovery effort.
Describing the scene, he heard people "sobbing and crying." When dawn broke, he described the "terrible sight" of numerous dead bodies that had washed up on the road.
"Dead bodies had floated up (and the) current of the flood water had washed the bodies up against the road," Taylor told CNN, while making note of the pungent smell.
"The road had subsided about 10 inches (25.5 centimeters). So these bodies had been washed up against the main highway," he added.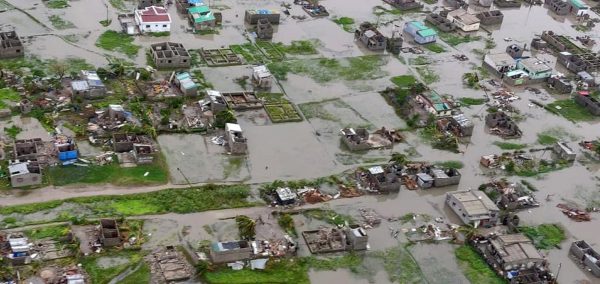 "I'm 6 foot 2 inches (187 centimeters), but the force of water at knee level was powerful," Taylor said, saying the water level was quite deep. "You had to pay attention and concentrate where you put your feet."
Mozambican President Filipe Nyusi several days ago estimated that the death toll could surpass 1,000.
"The waters of the Pungue and Buzi rivers overflowed, making whole villages disappear and isolating communities, and bodies are floating," Nyusi stated, according to The Associated Press. "It is a real disaster of great proportions."
"For the moment we have registered 84 deaths officially, but when we flew over the area … this morning to understand what's going on, everything indicates that we could register more than 1,000 deaths," Nyusi said, reported Qatar-backed Al Jazeera TV.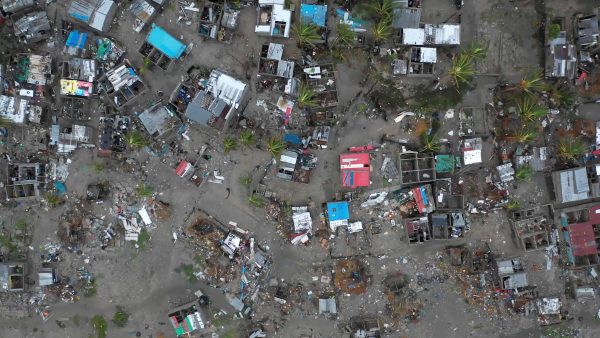 So far, according to Africa News, 242 people have officially died in the cyclone and floods.
In Zimbabwe, at least 259 people died and 217 people are still missing, stated the U.N. International Organization for Migration, Reuters reported on March 22. However, that figure is also likely to rise.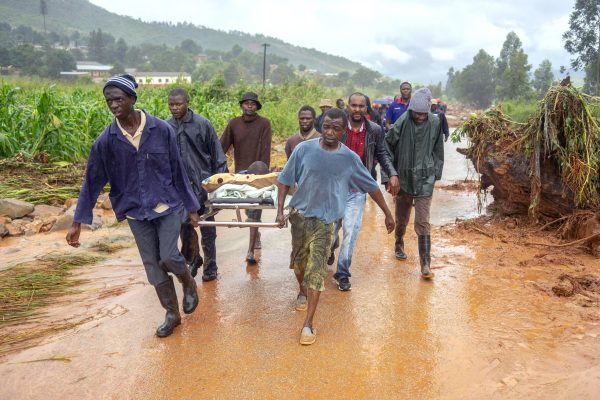 "There are reports that bodies believed to be from Zimbabwe have been seen floating in Mozambique," one local official was quoted by the news outlet as saying.
Reuters reported that some 3,000 people have been rescued across Mozambique, and many were discovered holding onto trees and waiting on the rooftops of buildings.
Overall, the number of people in the region who have been affected by the storm could rise above 2 million, said aid organization Oxfam International.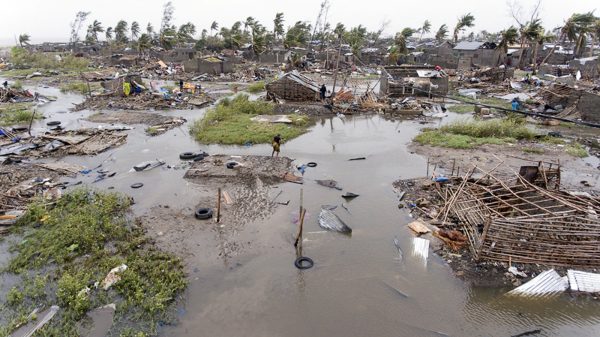 John Makina, Oxfam Malawi Country Director, said that a number of displaced people have gathered in makeshift camps.
"Sanitation in some places is just absent, with latrines and sewage systems washed away or destroyed. People are having to defecate in the bush—this will lead to bad water-borne diseases," he said.
Mozambique is a long country of about 30 million people with a 1,500-mile coastline along the Indian Ocean. The nation is prone to cyclones and tropical storms at this time of year.