A week after holding a public workout, former San Francisco 49ers quarterback Colin Kaepernick has received "absolutely zero" interest from teams.
"Zero. Absolutely zero. The workout last week did absolutely nothing to enhance the chances that Colin Kaepernick is going to wind up with another team," ESPN's Adam Schefter said Sunday on SportsCenter.
"There hasn't been a team that has requested a visit. There hasn't been a team that has expressed interest in signing him. So, despite the fact that one week ago we saw Colin Kaepernick work out at the high school down in the Atlanta area, it has not translated into any results, and though the league wanted to try to help out, at least said it was trying to help out, nothing's come of it. Colin Kaepernick's wait continues and it looks like it's going to be continuing for a very, very, very long time," he said, according to Bleacher Report.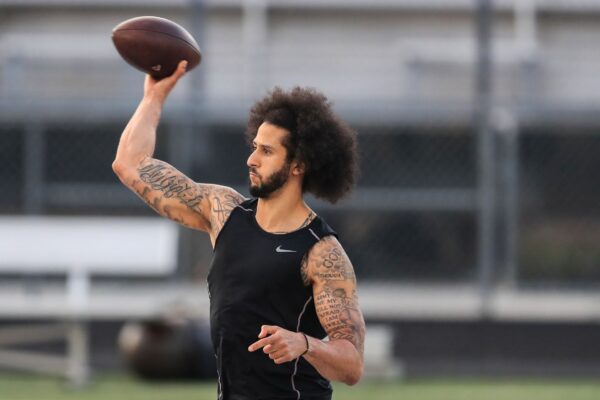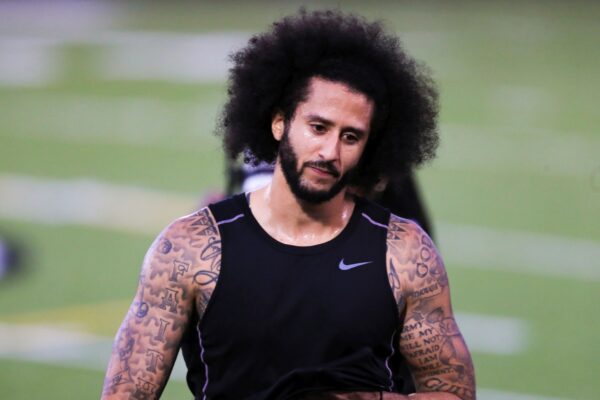 Kaepernick has been out of the league for nearly three years after opting out of his contract in March 2017. Before that, he drew backlash and league-wide boycott threats when he knelt during the playing of the U.S. national anthem before games
Following the workout earlier this month, he told media outlets that he has "been ready for three years."
"I've been ready for three years. I've been denied for three years. We all know why. I came out here today and showed it in front of everybody. We have nothing to hide. We're waiting for the 32 owners, the 32 teams, (Commissioner) Roger Goodell, all of them to stop running, stop running from the truth, stop running from the people," Kaepernick said.
The NFL previously announced it would hold a workout for Kaepernick. But hours before he was scheduled to appear, he changed the venue and worked out in front of the media, fans, and about eight NFL teams, according to reports. Around 25 teams were scheduled to appear at the NFL-held workout.
The league criticized him over the last-minute change but said it would not prevent him from being employed by an NFL team.
Kaepernick threw for 2,241 yards and 16 touchdowns for the 49ers in 2016. Overall, he's thrown for 72 touchdowns against 30 interceptions as an NFL quarterback and has a 28-30 record as a starter.
After opting out of his contract, Kaepernick and former 49ers teammate Eric Reid, who also protested during the national anthem, sued the NFL and alleged the league colluded to keep them from play. The two settled with the NFL for an undisclosed sum, and Reid currently plays for the Carolina Panthers.
Last year, Nike featured Kaepernick in a widely promoted campaign even though he hadn't played for nearly two years at that point.