The NFL said that 11 teams will attend former San Francisco 49ers quarterback Colin Kaepernick's scheduled workout in Atlanta on Saturday, according to reports.
Representatives for the Arizona Cardinals, Atlanta Falcons, Cleveland Browns, Denver Broncos, Detroit Lions, Miami Dolphins, New England Patriots, New York Giants, New York Jets, Tampa Bay Buccaneers, and Washington Redskins will attend the workout, ESPN reported.
Former Oakland Raiders and Browns coach Hue Jackson will lead the workout, the report said.
On Tuesday, the NFL sent a memo to all 32 NFL teams, inviting them to the workout for Kaepernick, who is best known for his protesting during the playing of the national anthem in 2016 and 2015—triggering widespread backlash and boycott threats from fans.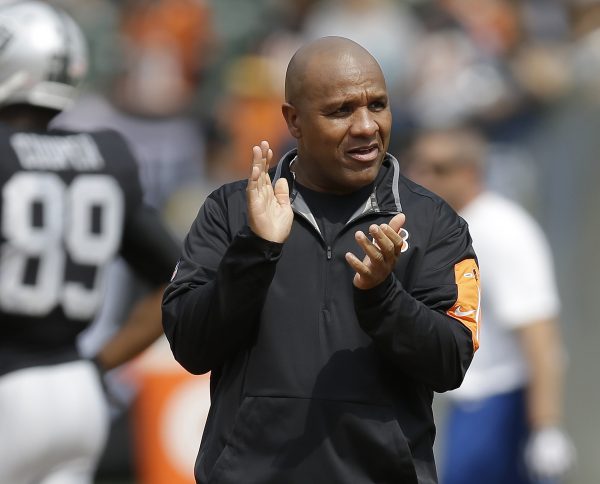 "The NFL asked me to do it. I'm excited about doing it for Colin and the league. As far as I know right now, Colin is still attending," Jackson told ESPN.
Some players who were involved in the national anthem protests said they were skeptical.
"I really hope it's a serious shot for him to get back in the league," Philadelphia Eagles safety Malcolm Jenkins said, adding: "But based on all of the things that have led us to this point, it leaves me a little skeptical of the motivations behind it. But I think like anybody, we're just all waiting to see."
Carolina Panthers safety Eric Reid told the network: "I'll believe it when I see it. At this point, it feels like a PR stunt."
Kaepernick, 32, hasn't played a down in the NFL  since 2016.  Later, in March 2017, he opted out of his contract with the 49ers and has not been signed with any other team.
In February, both Kaepernick and Reid, a former teammate, reached a settlement in their case against the NFL accusing the league's 32 teams of colluding to keep them out of the league. Terms were not disclosed.
Some pundits have noted that one reason Kaepernick hasn't been signed to a team is because his on-field performance declined during the 2015 and 2016 seasons.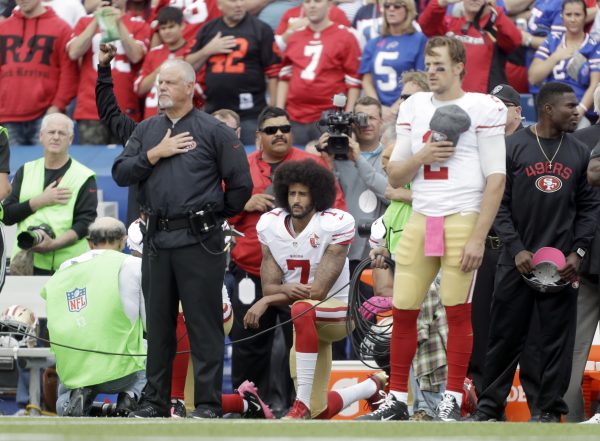 In 2017, ESPN noted that "Kaepernick's greatest NFL successes came as part of the San Francisco 49ers' read-option scheme from 2012-14. In those three years, he rushed for 1,578 yards—more than any quarterback other than Russell Wilson and Cam Newton. His success—he threw more than twice as many touchdown passes (50) as interceptions (21)—helped him compile the eighth-best Total Quarterback Rating in the NFL (70.2) over that period."
During the height of his success, Kaepernick's passer rating at the time was also among the worst in the league with 61 percent of his passes completed, ranking him No. 23. It only got worse in 2015 and 2016, the sports website added.
But in 2015, he ranked "last in the NFL among 35 qualified passers in off-target percentage (22.6)" and his "percentage ranks No. 32 at 59.1."
During the 2015 and 2016 seasons, he was benched in favor of backup Blaine Gabbert by former 49ers head coaches Jim Tomsula and Chip Kelly.
Representatives for Kaepernick in October sent out a list of "facts" to counter narratives published in the media.
"Not a single team has brought Colin in for a workout," his reps said in a statement. "Seattle brought Colin in for a visit but did not work him out. … No other NFL team has interviewed or worked out Colin in the past three seasons, despite other false statements to the media to the contrary." The Seahawks incident took place in April of 2018.
When they reached out to teams in the past, "little to no response" was generated.