Rep. Jeff Van Drew (D-N.J.) will vote against both articles of impeachment against President Donald Trump as a Democrat.
"This is a big vote. I started discussing this issue and my concerns with it as a Democrat. I think it's appropriate," Van Drew told The Hill on Wednesday.
Van Drew, 66, is expected to switch to the Republican Party in the coming days.
Van Drew said that "a lot of Republicans, a lot of Democrats, and a lot of Independents" voted for him in 2018 and asserted that his district is made up of more Republicans and Independents than Democrats.
He would not name a specific timeline regarding the planned party change.
"All of that's going to be clear really soon," he said. "I'm going through the process now, just really getting my house in order. I'm making sure that we have a cogent presentation and discussion about what I'm going to do. So it'll be soon."
Van Drew, a former New Jersey lawmaker who is in his first term in Congress, won New Jersey's 2nd District after the retirement of longtime Rep. Frank LoBiondo (R-N.J.). Van Drew beat Republican Seth Grossman with 53 percent of the vote. Trump won the district in 2016.
Three candidates for both parties have already announced bids for 2020.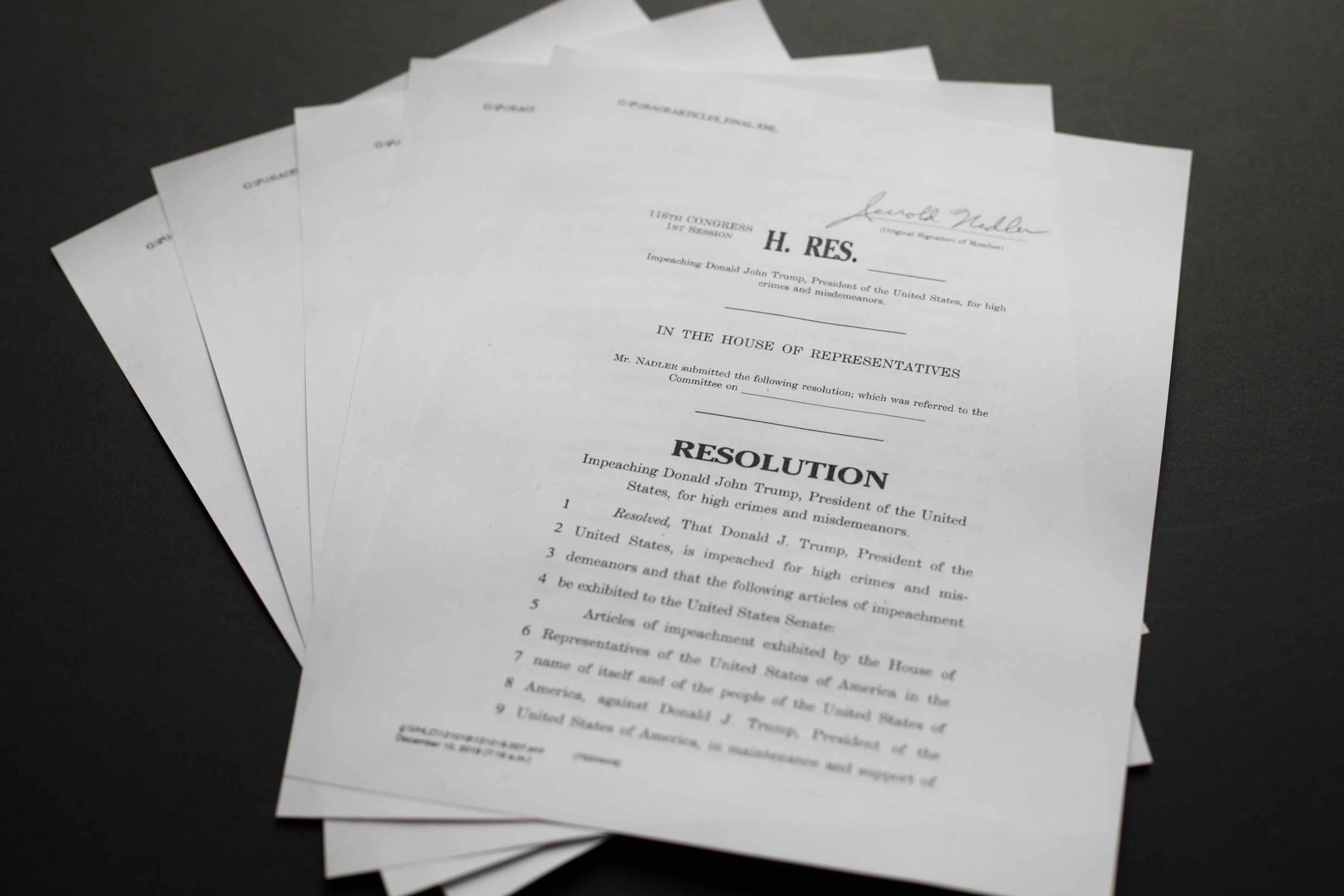 Staffers Find Jobs
Party changes at the federal level are unusual and the slated change comes amid the heated impeachment debate, which is sharply partisan. While Democrats have failed to convince any Republicans in supporting the impeachment of Trump, Van Drew and Rep. Collin Peterson (D-Minn.) are voting against both articles of impeachment and Rep. Jared Golden (D-Maine) said he would vote against one of the articles.
Rep. Justin Amash (I-Mich.), who left the Republican party earlier this year, is expected to join Democrats in voting to impeach Trump.
The vote is slated to take place around 7 p.m. on Wednesday.
Van Drew was booted from the Blue Dog Dems because of his planned change.
Six of his staffers also resigned, claiming that Van Drew's decision "does not align with the values we brought to this job when we joined his office." Van Drew later told reporters that unnamed officials threatened the aides if they didn't resign.
According to the NJ Advance Media, the staffers were hired by the House Energy and Commerce Committee. Rep. Frank Pallone Jr. (D-N.J.) chairs the committee.