Rep. Ted Lieu (D-Calif.) will miss the Wednesday House Judiciary Committee debate over the articles of impeachment unveiled on Tuesday against President Donald Trump.
"Due to a medical procedure, Congressman Lieu will be missing work for the remainder of the week. He is in good spirits and plans to be back at work next week," Lieu's chief of staff Marc Cevasco said in a statement.
Cevasco said that Lieu was advised to go to a hospital for chest pain and that tests confirmed he didn't have a heart attack.
"A CT scan showed partial blockage of an artery that was the likely cause of the symptoms. Yesterday, he underwent stent surgery. It was successful."
Statement on Congressman Lieu's absence this week pic.twitter.com/rKJRtQi22H

— Rep. Ted Lieu (@RepTedLieu) December 11, 2019
Lieu is recovering and was scheduled to be released from George Washington University Hospital later on Wednesday.
"He does plan to watch a lot of TV as he recovers," Cevasco said.
The House Judiciary Committee was scheduled to hold a debate on the two articles of impeachment on Wednesday night.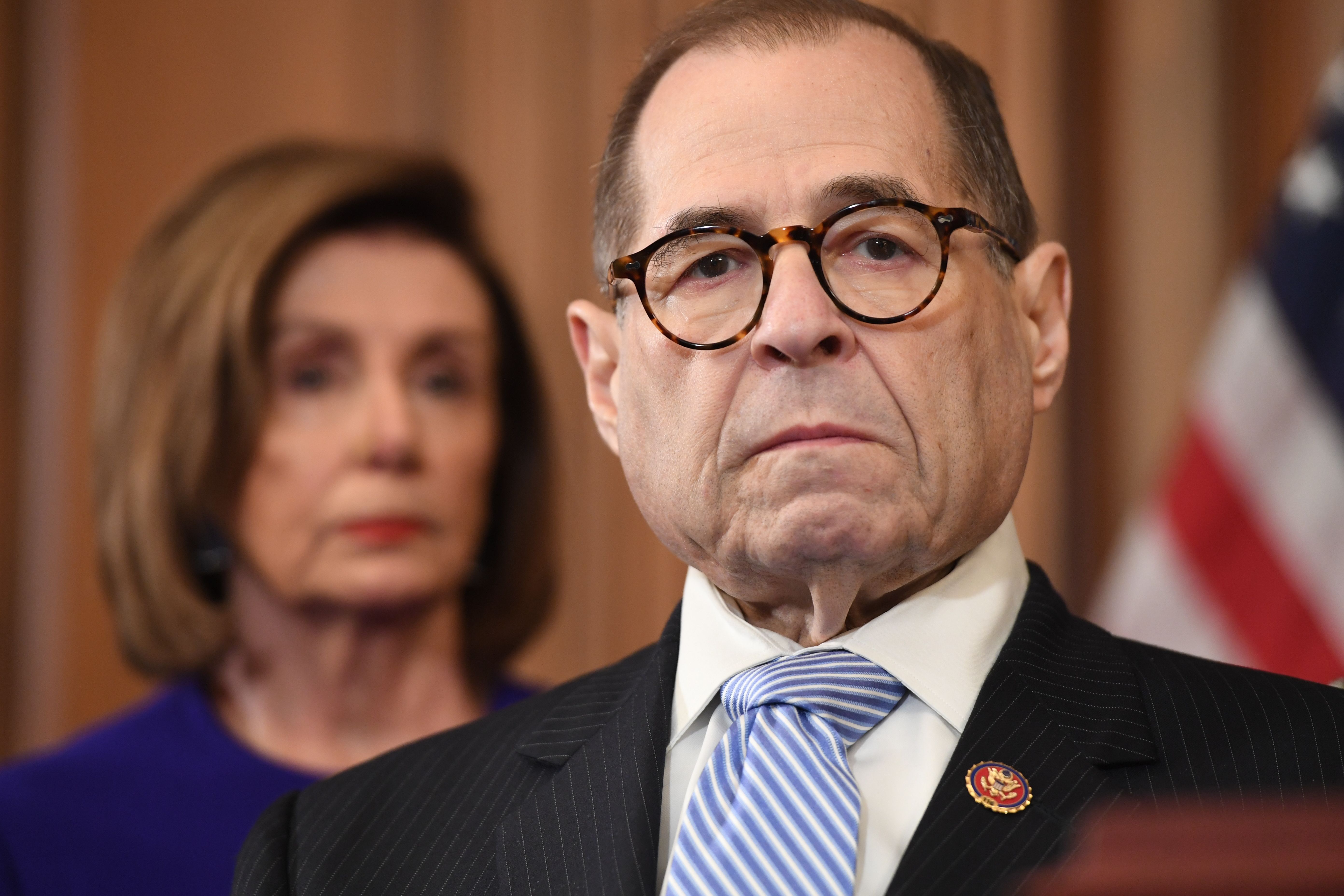 "The Judiciary Committee will meet to consider these articles of impeachment, and to make a recommendation to the full House of Representatives," House Judiciary Chairman Jerrold Nadler (D-N.Y.) said in a statement. "We do not take this action lightly. But we have taken an oath to defend the Constitution and—unlike President Trump—we understand that our duty, first and foremost, is to protect the Constitution and the interests of the American people. That is why we must take this solemn step today."
Because Democrats hold a majority in the House, they have more members on the committee. There are 23 Democratic members, not including Nadler; there are 16 Republican members as well as Ranking Member Doug Collins (R-Ga.).
No other member is expected to miss the hearing as of now. It's slated to take place at 7 p.m. at the Longworth House Office Building in Washington.
Another committee meeting is slated for Thursday morning. The committee is expected to vote on the articles of impeachment at that hearing.
If the articles are approved, the House would hold a full vote at a later time.