Rep. Rashida Tlaib (D-Mich.) said that Democratic congresspeople have been wondering about the procedural technicalities on how to detain officials in President Donald Trump's administration.
At a town hall earlier this week, Tlaib said lawmakers were trying to figure out how to take cabinet members into custody during "the last caucus conversation that we had."
"This is the first time we've ever had a situation like this," she said after noting Democrats had met recently. "So they're trying to figure out, no joke, they're trying to figure out: is it the D.C. police that goes and gets them? We don't know. Where do we hold them?"
"I'm not in those kinds of conversations but I'm asking, what happens? And they're like 'Rashida, we're trying to figure it out ourselves because this is uncharted territory.' They're trying to be like: where are we gonna put them? Where we gonna hold them?" she added.
She mentioned two officials specifically: Attorney General William Barr and Secretary of Commerce Wilbur Ross.
The Democratic-held House of Representatives voted to hold both officials in contempt of Congress after they ignored congressional subpoenas. The House voted 230-198 earlier this year to ask the Department of Justice (DOJ) to prosecute Barr and Ross.
Deputy Attorney General Jeffrey Rosen informed House Speaker Nancy Pelosi (D-Calif.) in a July 25 letter about a week after the vote that the department would not prosecute Barr or Ross.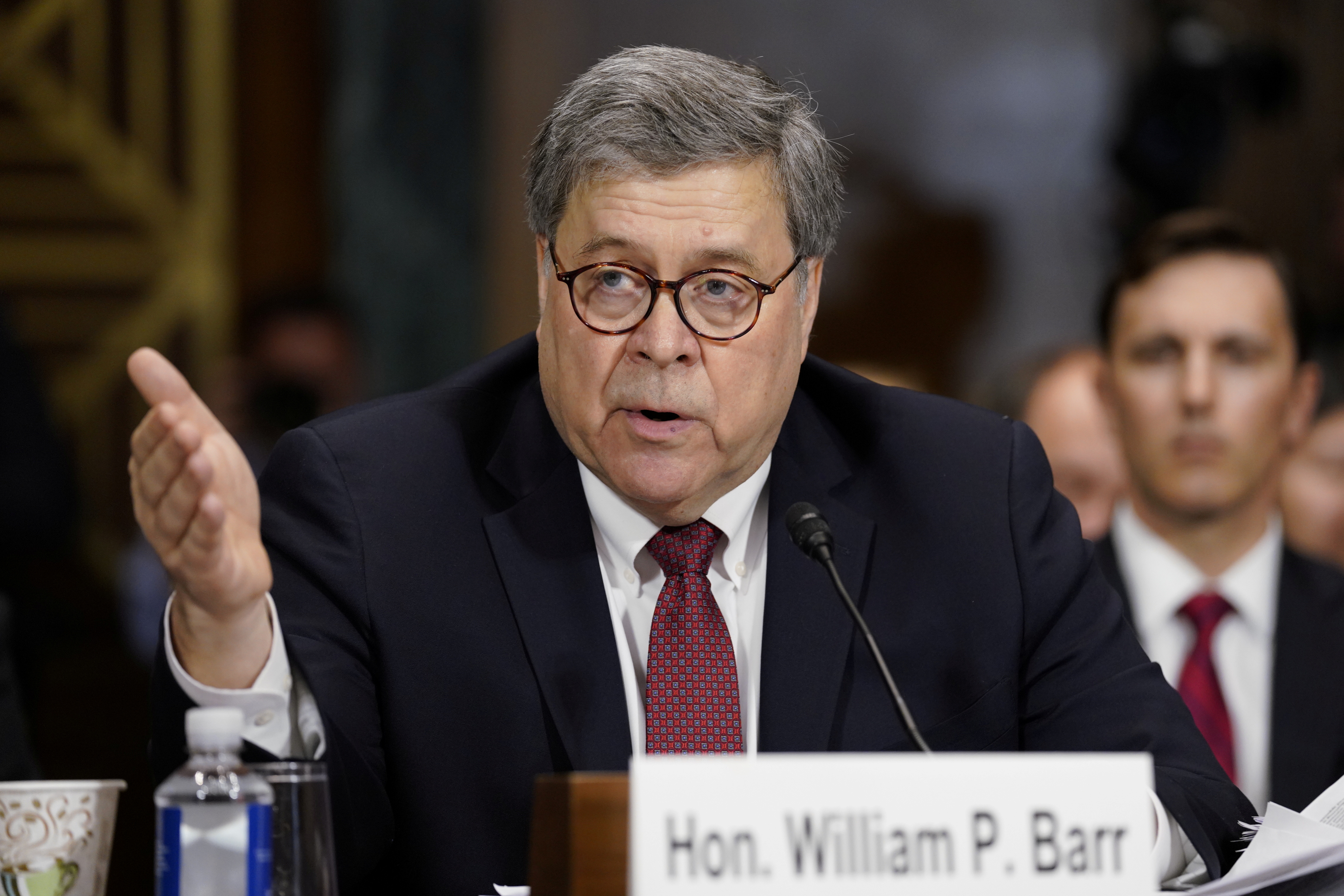 Rosen cited a "long-standing position" at the DOJ that "we will not prosecute an official for contempt of Congress for declining to provide information subject to a presidential assertion of executive privilege."
That position has held across administrations of both political parties, he said, citing a House vote in 2012 to hold then-Attorney General Eric Holder in contempt for not releasing some documents in response to a subpoena during the probe into Operation Fast and Furious.
Rosen said that the president directed Barr and Ross not to release certain documents regarding Ross's decision to include a citizenship question on the census. "The directive was based on a legal opinion from the Department of Justice advising that it would be lawful to assert privilege," he wrote.
Tlaib said that she and other lawmakers are "trying to tread carefully" in this "uncharted territory."
"I'm like you all, I ask the same questions: 'what happens when they don't comply?'" Tlaib said at the town hall. "We held Barr and Secretary Ross … in contempt. Well, what happens if they don't continue to not comply [sic]?"
The clip was published by America Rising, a conservative Super PAC.
I'm calling on the GOP to stop Trump's filthy talk of whistleblowers being spies & using mob language implying they should be killed. Impeachment is not good enough for Trump. He needs to be imprisoned & placed in solitary confinement. But for now, impeachment is the imperative.

— Maxine Waters (@RepMaxineWaters) October 1, 2019
Another lawmaker, Rep. Maxine Waters (D-Calif.) said on Oct. 1 that Trump "needs to be imprisoned and placed in solitary confinement."
Asked during an appearance on MSNBC later that day if she was serious, Waters said, "No, not really."
"I did express myself in ways to show how terrible I think he is and how he really should be punished," Waters said. "But of course, impeachment is what we're focused on right now."