Rep Mikie Sherrill (D-N.J.), a first-term congresswoman who represents a district President Donald Trump won in 2016, said on Dec. 17 that she'll vote to impeach the president.
A House vote on impeachment is expected on Wednesday.
"After reviewing the testimony and the statements of the president himself, it is clear that he used his office for his own personal gain," Sherill, a former Navy pilot, said in a statement.
"He withheld critical military aid in an effort to coerce Ukraine, a security partner, to investigate an opponent of his in the 2020 elections. Furthermore, he used every opportunity to place himself and the executive branch above the law by refusing all congressional subpoenas."
My military service taught me to put our country — not politics — first, and my time as a federal prosecutor taught me about the importance of the rule of law and of justice.

I will be voting in favor of the Articles of Impeachment. pic.twitter.com/Yv7RT16Fyp

— Rep. Mikie Sherrill (@RepSherrill) December 17, 2019
Trump in July asked Ukrainian President Volodymyr Zelensky to "look into" allegations of corruption surrounding Democratic presidential candidate and former Vice President Joe Biden and Biden's son Hunter Biden.
Joe Biden last year said that in 2016 he threatened to withhold $1 billion from Ukraine unless a prosecutor who was probing his son's employer, Burisma, was ousted.
Democrats say Trump's review of congressionally approved military aid at the same time amounted to a "quid pro quo," but American and Ukrainian officials say Ukraine wasn't aware of the hold on the aid until weeks later.
The articles of impeachment are abuse of office and obstruction of Congress.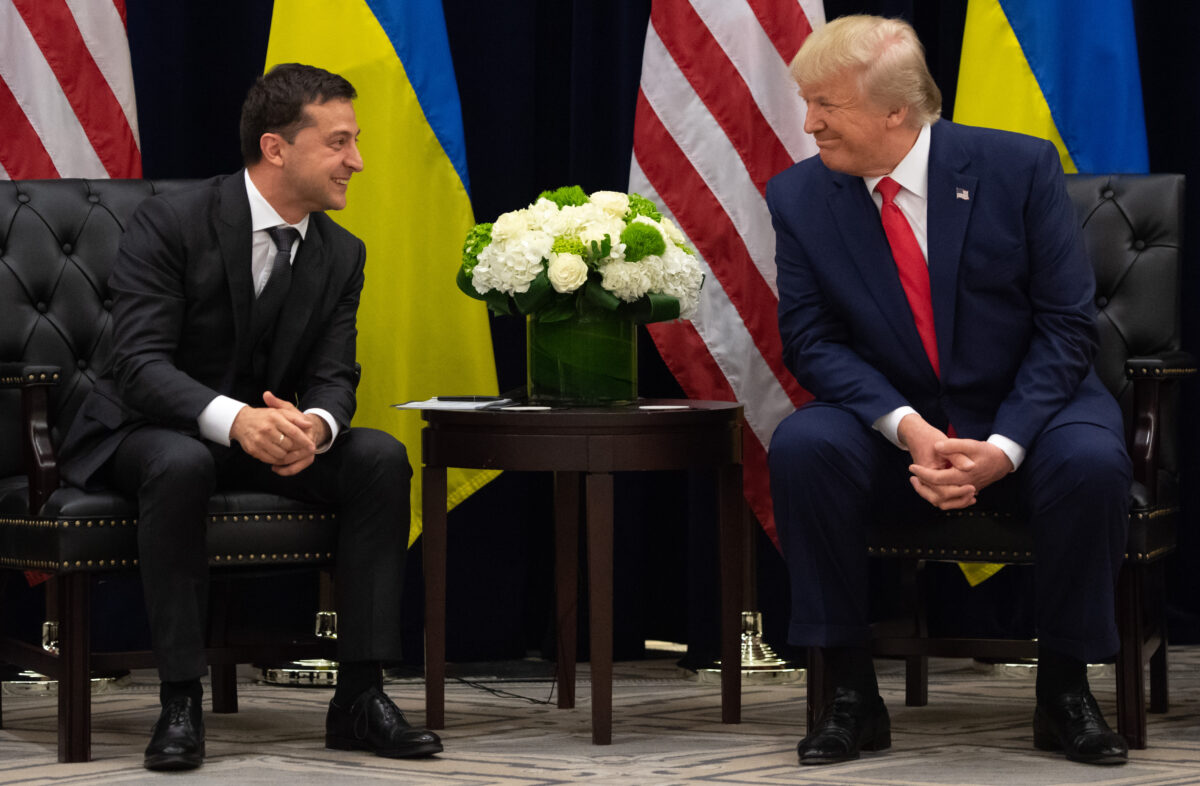 Sherill, 47, won the 2018 race for the open seat after incumbent Rodney Frelinghuysen, a Republican, retired. She defeated Jay Webber by about 47,000 votes.
Trump won New Jersey's 11th Congressional District in 2016 by less than one percentage point. The district was also won by Republican presidential nominees in 2012 and 2008.
One Democrat, Mark Washburne, and one Republican, Larry Casha, have announced bids for Sherill's seat in 2020.
A slew of more moderate Democrats have announced this week they intend to vote for impeachment, including Reps. Jennifer Wexton (D-Va.), Ben McAdams (D-Utah), and Joe Cunningham (D-S.C.). Reps. Jeff Van Drew (D-N.J.) and Collin Peterson (D-Minn.) said they will likely vote against impeaching Trump.