Rep. Matt Gaetz (R-Fla.) wore a gas mask Wednesday as he voted on a bill that would dedicate billions of dollars to combating the spread of the COVID-19 coronavirus in the United States.
Gaetz posted a photo of himself on Twitter wearing the mask while he was looking at a document.
Reviewing the coronavirus supplemental appropriation and preparing to go vote. pic.twitter.com/wjJ4YY4VZz

— Rep. Matt Gaetz (@RepMattGaetz) March 4, 2020
The Florida Republican defended the move to wear the headgear, telling TMZ that "members of Congress are human petri dishes."
"We fly through the dirtiest airports, we touch everyone we meet, so if anyone's gonna get coronavirus, it's totally gonna be Congress," he said in muffled tones to the news outlet. TMZ showed a video of him walking to a congressional office building while wearing a suit and the mask.
"We shake hands, we kiss babies, we touch everybody's cell phone when we take a little selfie with them so, we should be ready," Gaetz remarked.
When he was asked about where he obtained the gas mask, Gaetz didn't elaborate.
"I gotta keep that confidential…Top secret. You don't wanna know what underground lair I pulled this from. It's not made in China though," he told TMZ. He also said he does not expect President Donald Trump to follow suit and wear a mask.
Gaetz's home state of Florida declared a public health emergency earlier this week after several COVID-19 cases were confirmed.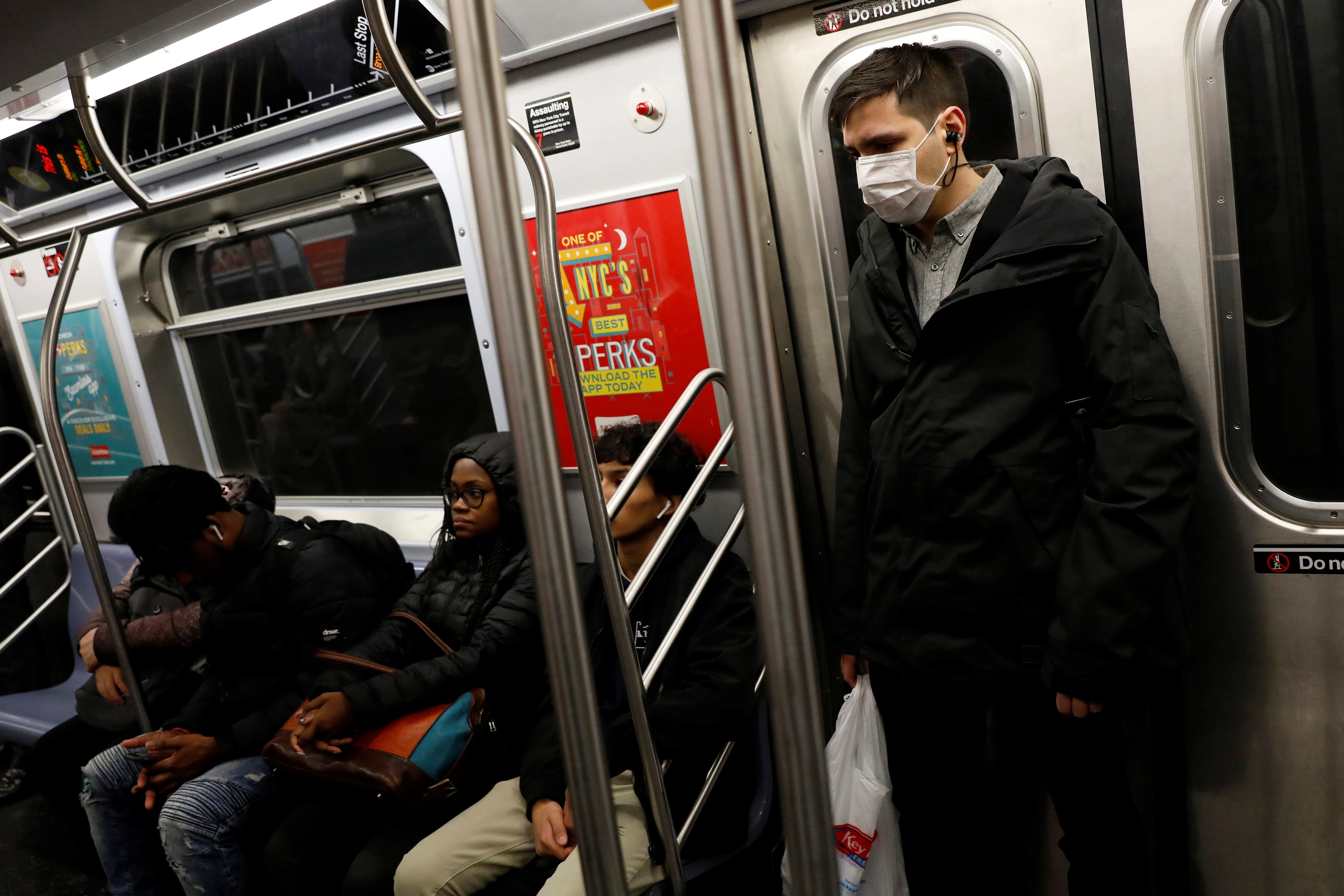 "Northwest Floridians should take proactive steps to minimize susceptibility by avoiding contact with anyone who is sick, washing their hands regularly, not touching their face, and staying home when sick with any type of illness," Gaetz wrote on Twitter on Thursday. "My office is in close communication with the White House and Governor DeSantis's administration to ensure the residents of Northwest Florida are prepared to address coronavirus," he continued.
The House and Senate have both passed a more than $8 billion spending package to curb the spread of the virus. Both chambers passed the measures in widely bipartisan votes.
The bill is now expected to be signed by President Donald Trump by the end of the week.
The move comes as Washington Department of Health Secretary John Wiesman said Thursday that there are 70 COVID-19 coronavirus cases in the state, with the bulk of them occurring in King County, representing a sharp uptick in patients as compared to the previous day.