Rep. Lucy McBath (D-Ga.), whose district voted in favor of President Donald Trump in 2016 and who narrowly won her mid-term election, voted in favor of articles of impeachment in the House Judiciary Committee.
On Friday, she voted "yea" on the articles of impeachment, joining 22 other Democrats as opposed to 17 Republicans.
Earlier in the week, McBath said she "I believe the president abused the power of the office, putting his own interests above the needs of our nation, above the needs of the people I love and I serve, and for that I must vote my conscience," reported The Hill.
"This is not why I came to Washington; I came to Washington because I love my country. I came to Washington full of hope and empowered by my community to serve them in Congress…but after this vote I will continue to champion the ideals that this country instilled in me," she said before making a reference to her son, Jordan, who was shot and killed seven years ago.
Former Rep. Karen Handel (R-Ga.) has said she is vying for McBath's seat and has picked up endorsements from Gov. Brian Kemp and Senators Johnny Isakson and David Perdue, according to the Atlanta Journal-Constitution.
In 2018, McBath defeated Handel by less than 1 percent, or around 4,000 votes.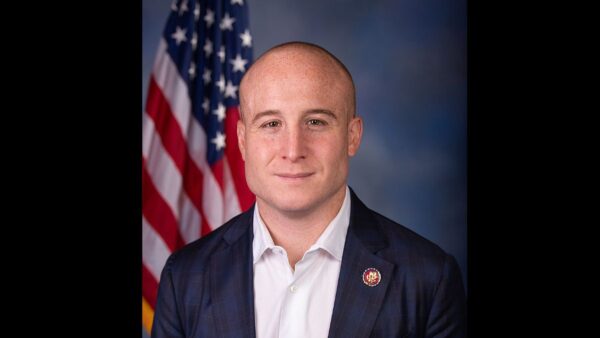 On Friday, Rep. Max Rose (D-N.Y.), who represents another district Trump carried in the 2016 election, said Friday that he will vote in favor of the articles of impeachment, saying "a President coercing a foreign government into targeting American citizens is not just another example of scorched earth politics, it serves as an invitation to the enemies of the United States to come after any citizen, so long as they disagree with the president."
Next week, the full House is expected to vote on articles of impeachment, and Democrats are alleging Trump abused his power and obstructed Congress.
In the face of solid Republican opposition, Democrats will need 216 votes to approve the articles, meaning they can lose about 17 or 18 Democrats if everyone is present and voting. One independent, Rep. Justin Amash (I-Mich.), has told CNN he will vote for impeachment.
This week, Rep. Conor Lamb (D-Pa.), who represents another swing district, lent his support for impeachment.
"After reviewing all of the evidence and witness testimony in this investigation, I believe that President Trump abused his power and obstructed Congress, and I will vote for both articles of impeachment," Lamb said in a statement on Thursday.
Trump and Ukrainian officials have denied Democrats' quid pro quo allegations, while the president has said the inquiry is a partisan witch hunt.
Reuters contributed to this report.