Rep. John Lewis (D-Ga.), a civil rights icon, has died at the age of 80.
House Speaker Nancy Pelosi (D-Calif.) confirmed Lewis's death in a statement late Friday. She called Lewis "one of the greatest heroes of American history" and "a titan of the civil rights movement whose goodness, faith, and bravery transformed our nation."
"In the Congress, John Lewis was revered and beloved on both sides of the aisle and both sides of the Capitol. All of us were humbled to call Congressman Lewis a colleague, and are heartbroken by his passing," Pelosi said.
"May it be a comfort to his son John-Miles, his entire family, Michael Collins and his entire staff that so many mourn their loss and are praying for them at this sad time," she also said.
Lewis, a congressman from Atlanta, announced late last year that he had stage 4 pancreatic cancer and was to begin treatment. Despite the diagnosis, he was still running for reelection.
"I have been in some kind of fight—for freedom, equality, basic human rights—for nearly my entire life. I have never faced a fight quite like the one I have now," Lewis said in a statement at the time.
Lewis is known for the prominent role he had in the 1960s civil rights movement and actions to end legalized racial segregation in the United States. He was the youngest and last survivor of the "Big Six" civil rights activists, a group led by Dr. Martin Luther King Jr., that comprise leaders of six prominent civil rights organizations at the height of the movement.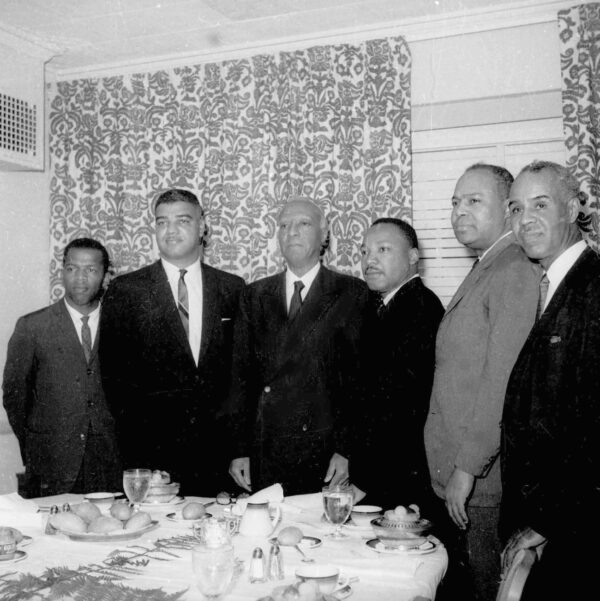 Lewis helped found the Student Non-Violent Coordinating Committee and became its chairman in 1963 at the age of 23. He was best known for leading some 600 protesters in the Bloody Sunday march across the Edmund Pettus Bridge in Selma in March 1965.
The civil rights icon was elected to the Atlanta City Council in 1981, and later elected to Congress in November 1986. Since then, Lewis served in the House of Representatives as a Democrat representative for Georgia's Fifth Congressional District. Lewis became his party's senior deputy whip after Democrats won control of the House in 2006.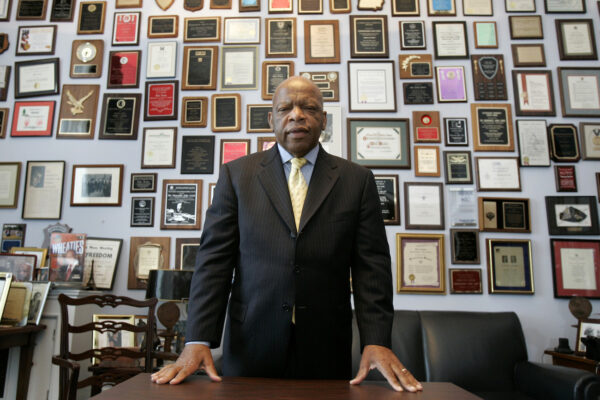 He was awarded the Presidential Medal of Freedom, the highest civilian honor of the United States, among other awards from eminent national and international institutions.
"He loved this country so much that he risked his life and his blood so that it might live up to its promise," former President Barack Obama said in a statement. "And through the decades, he not only gave all of himself to the cause of freedom and justice, but inspired generations that followed to try to live up to his example."
Former President Bill Clinton and former Secretary of State Hillary Clinton said in a joint statement: "We have lost a giant. John Lewis gave all he had to redeem America's unmet promise of equality and justice for all, and to create a place for us to build a more perfect union together."
The Republican Majority Leader of the U.S. Senate, Mitch McConnell (R-Ky.), said Lewis had a place "among the giants of American history" even before he was elected to Congress, noting his rise from a family of sharecroppers in segregated Alabama.
"The Senate and the nation mourn the loss of Congressman John Lewis, a pioneering civil rights leader who put his life on the line to fight racism, promote equal rights, and bring our nation into greater alignment with its founding principles," McConnell said.
Reuters contributed to this report.