Rep. Joe Kennedy (D-Mass.) on Sunday defended House Speaker Nancy Pelosi's (D-Calif.) decision not to send articles of impeachment against President Donald Trump to the Senate, which has drawn confusion among constitutional scholars and condemnation among Republicans.
A number of Democrats in the House have come forward in recent days to defend the unprecedented tactic of withholding of articles from the upper congressional chamber.
"I think the Speaker is doing everything she can to ensure that there is as fair and open and transparent a process as there can be, particularly given the weight of the evidence," Kennedy told CNN on Sunday morning.
On Dec. 18, the House approved two articles of impeachment—abuse of power and obstruction of Congress. Democrats have alleged that Trump abused his power by allegedly withholding aid to Ukraine in exchange for investigations into a potential political rival, which both Trump and top Ukrainian officials have denied, and they have also accused Trump of blocking the investigation.
While the House needs a simple majority to pass the articles, the Senate needs to hold a trial on whether to convict and remove, or acquit, the president. A 67-vote supermajority is required to convict a president during the trial, with 100 senators acting as jurors and Chief Justice John Roberts presiding.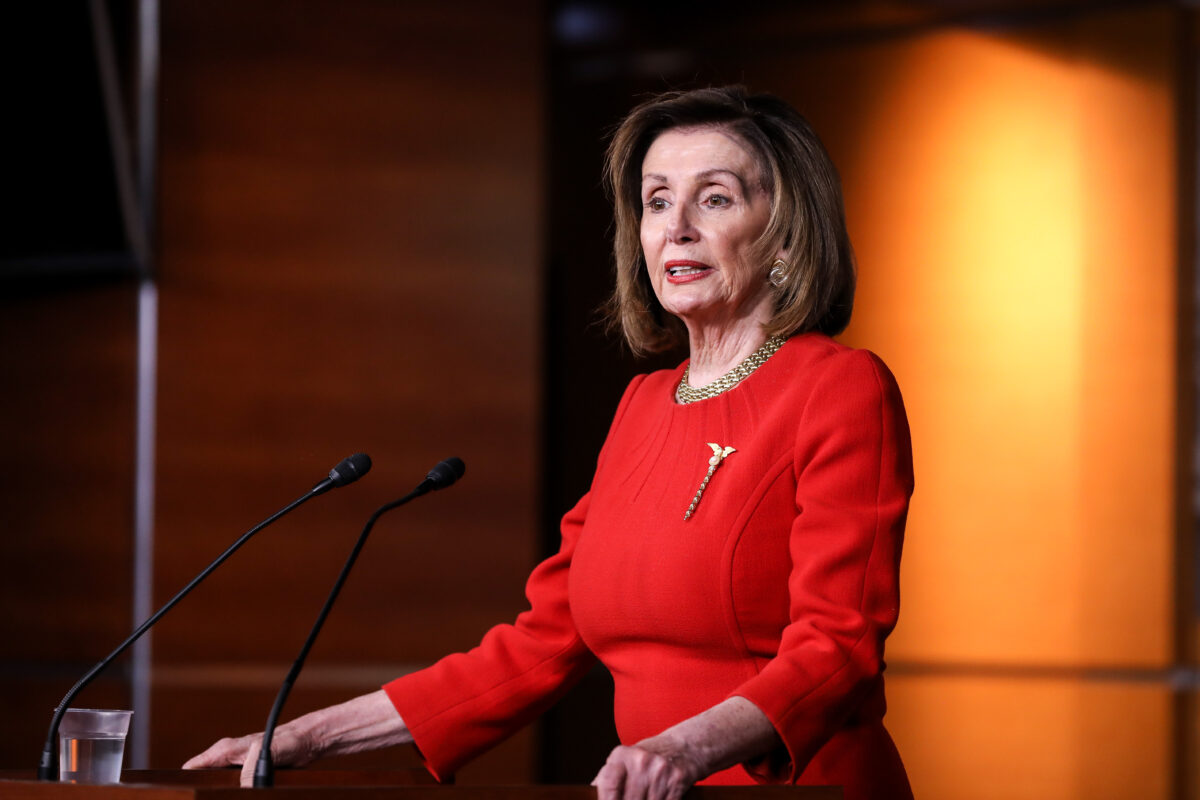 In defense of Pelosi's strategy, Kennedy told CNN that there is "literally nothing more consequential" that Congress can deal with than impeachment. He said the speaker needs to do everything to make the process "accurate and fair as can be."
Kennedy noted that he grew up in one of the most famous political families in the United States and attempted to draw on that perspective, saying Hunter Biden's business dealings in Ukraine created the perception of a conflict of interest. Hunter Biden is the son of former Vice President Joe Biden, a Democratic presidential candidate, who sat on the board of Burisma Holdings, a Ukrainian gas company that Trump wanted to investigate.
"I've had plenty of family members in office. I understand the responsibility that comes with holding a position of public responsibility. And ensuring that there is a very clear delineation there so that others aren't profiting off of it," Kennedy said.
Following the impeachment vote, Pelosi told reporters on several occasions that she would hold off sending the articles until the Senate unveils how it will proceed with the trial. The move drew widespread speculation and confusion about how much power the House actually has and whether Trump is actually impeached yet.
Republicans say that Democrats don't have enough evidence to impeach Trump and are simply trying to buy time by delaying the articles.