A member of the House of Representatives recently urged House Speaker Nancy Pelosi (D-Calif.) to stop the distribution of a Chinese Communist Party (CCP) propaganda newspaper.
Rep. Ashley Hinson (R-Iowa) said in a letter (pdf) to Pelosi that she received a copy of the paper to her official office in the Longworth House Office Building, despite neither she nor her staff requesting it.
"This dangerous propaganda is owned, paid for, and written by the CCP," Hinson wrote.
"I am appalled that this could happen. I write to insist you use the control you have as Speaker of the House of Representatives to stop the CCP from distributing its state-run publication within our hallowed halls. This offensive garbage should not be automatically distributed to Congressional offices at the cost of American taxpayers."
China Daily is designated as a foreign mission, which identifies it as a propaganda organ of the CCP. It's also registered as a foreign agent under the Foreign Agents Registration Act. That registration prevents its employees from having access to congressional press galleries, but the paper found a loophole to get access to members of Congress.
"How can we expect the American people to trust that Congress will take on the Chinese Communist Party when its dangerous propaganda is being delivered right to our doorstep? I wrote to the speaker immediately and asked her to address this issue," Hinson told the Washington Free Beacon, which obtained the letter.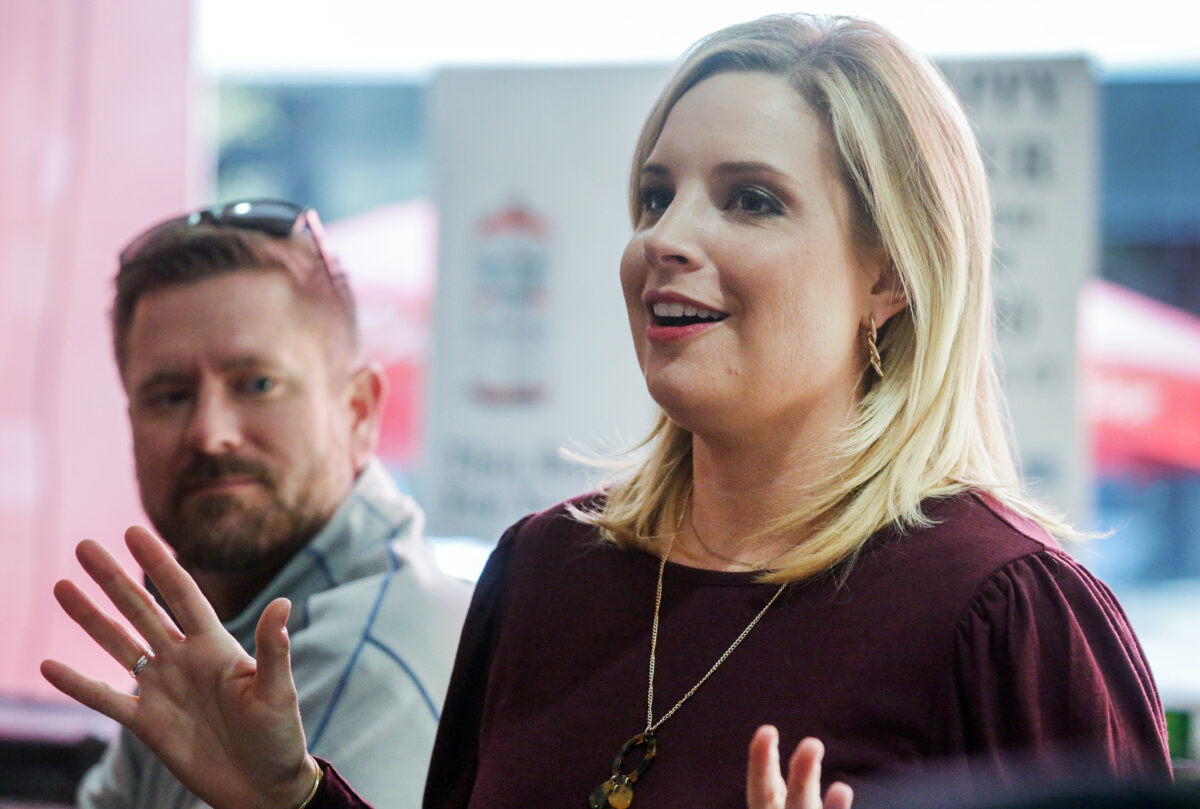 Pelosi's office didn't immediately respond to a request for comment by The Epoch Times.
China Daily, which is headquartered in Beijing, is owned by the Publicity Department, an internal division of the Chinese Communist Party.
China Daily is disseminated to millions of Americans outside of Congress through inserts in major newspapers, including The Wall Street Journal, the Los Angeles Times, and Foreign Policy.
Rep. Jim Banks (R-Ind.) has previously pushed for China Daily to not be distributed to members of Congress.
"What people don't know is that every morning, we receive a packet of journals and newspapers, and, while that is very helpful to me as a policymaker, the China Daily being included on an almost-daily basis in that packet is a dangerous precedent," Banks told The Epoch Times last year.
"Not just because it's a propaganda rag, but because of who owns it and how it's paid for, and for that to show up on the doorstep of every member of Congress, to be distributed to every member of Congress' team, and oftentimes to be lying around for constituents visiting offices to read, which is what most of these newspapers end up doing, is almost an endorsement of them as a legitimate news source, which they are not."
A House officer said the packet is distributed by a company called the National News Agency, which is based in Maryland.
Dave Gasperetti, National News' vice president for public relations, initially denied in an interview that China Daily is among the publications his company distributes to congressional offices, then said, "What we deliver is proprietary, and I don't have to tell you."
Mark Tapscott contributed to this report.