Rep. George Holding (R-N.C.) is the latest Republican member of Congress to announce he will not seek re-election in 2020.
"I should add, candidly, that yes, the newly redrawn Congressional Districts were part of the reason I have decided not to seek reelection. But, in addition, this is also a good time for me to step back and reflect on all that I have learned," Holding said in a statement.
"I am also hopeful that, if it is part of the good lord's plan, I will someday return to public office—that there will be other opportunities for me to fight for the ideals and conservative principles I believe in."
Holding, 51, represents North Carolina's 2nd congressional district after choosing to run in a different district after representing the state's 13th congressional district from 2013 to 2017.
North Carolina's GOP-controlled General Assembly enacted a new congressional map last month that made Holding's district more favorable to Democrats.
Rep. Mark Walker (R-N.C.) is in a similar position. After a panel of state judges ruled on Monday that the new map should be in place for the 2020 election after accusations of gerrymandering, Walker said he wasn't sure if he'd run for re-election.
"While politicians in North Carolina rush to plant the flag of their own ambitions—disregarding the people they are privileged to serve and trading constituencies like baseball cards—I will continue to pray and seek clarity on God's path forward," Walker said in a statement. "Filing will remain open until December 20th and I feel no pressure to rush a decision."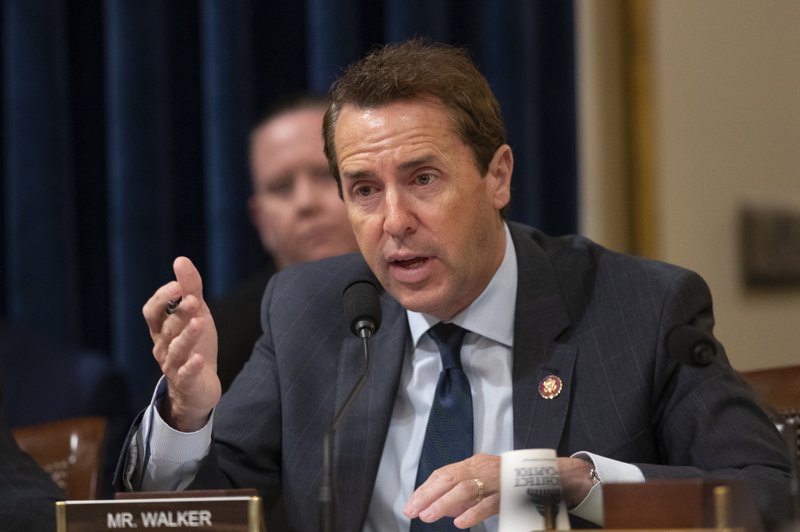 Some Democrats have recognized a fresh opportunity and announced bids for the redrawn seats, including Kathy Manning, who lost a bid in 2018, and Deborah Ross, who lost in 2016.
Holding, who said in his statement he was thankful for the chance to serve in Congress, earlier in the week ruled out running against an incumbent Republican in another district.
"The districts around me are very ably represented. I wouldn't run against a colleague in one of my neighboring districts," Holding told The News & Observer.
He said the new 2nd congressional district is a "safe Democrat seat."
"I would never run in a race just to run. You got to run to win and you wouldn't undertake something that you couldn't win," he said.
Holding could run in 2022 for a U.S. Senate seat that will be open. Sen. Richard Burr (R-N.C.), the Senate Intelligence chairman, said he won't run for re-election then.
Walker, on the other hand, hasn't ruled out running against an incumbent, even if they're a Republican. That includes Sen. Thom Tillis (R-N.C.), who is up for re-election in 2020.