The House of Representatives appears poised to pass the measure that would send $2,000 stimulus checks to most Americans, Rep. Debbie Dingell (D-Mich.) said Saturday. The measure was called for by President Donald Trump.
Republican leadership blocked the proposal to increase the direct payments from $600 last week. House Speaker Nancy Pelosi (D-Calif.) said she'd bring the increased payments to a vote on Monday.
"Republicans objected to passing it. We're coming back in on Monday and we will vote on it again," Dingell said on MSNBC's "Velshi."
"I'm not quite sure, I think everybody's trying to figure out the parliamentary procedure, but I do believe it'll pass the House," she added. "So, Mr. President, talk to your Republican Senate, talk to your Republican leader. Let's get this done for the American people."
Rep. Ken Buck (R-Colo.) said Republicans would support the upped payments if Pelosi agrees to remove some of the so-called pork from the $1.4 trillion government funding package. Funding for "gender programs" in Pakistan is an example critics have used.
Congress passed a $900 billion COVID-19 relief package and the government funding package last week. Afterwards, Trump asked Congress to remove some of the questionable spending in the funding package, and increase the amount of the direct payments.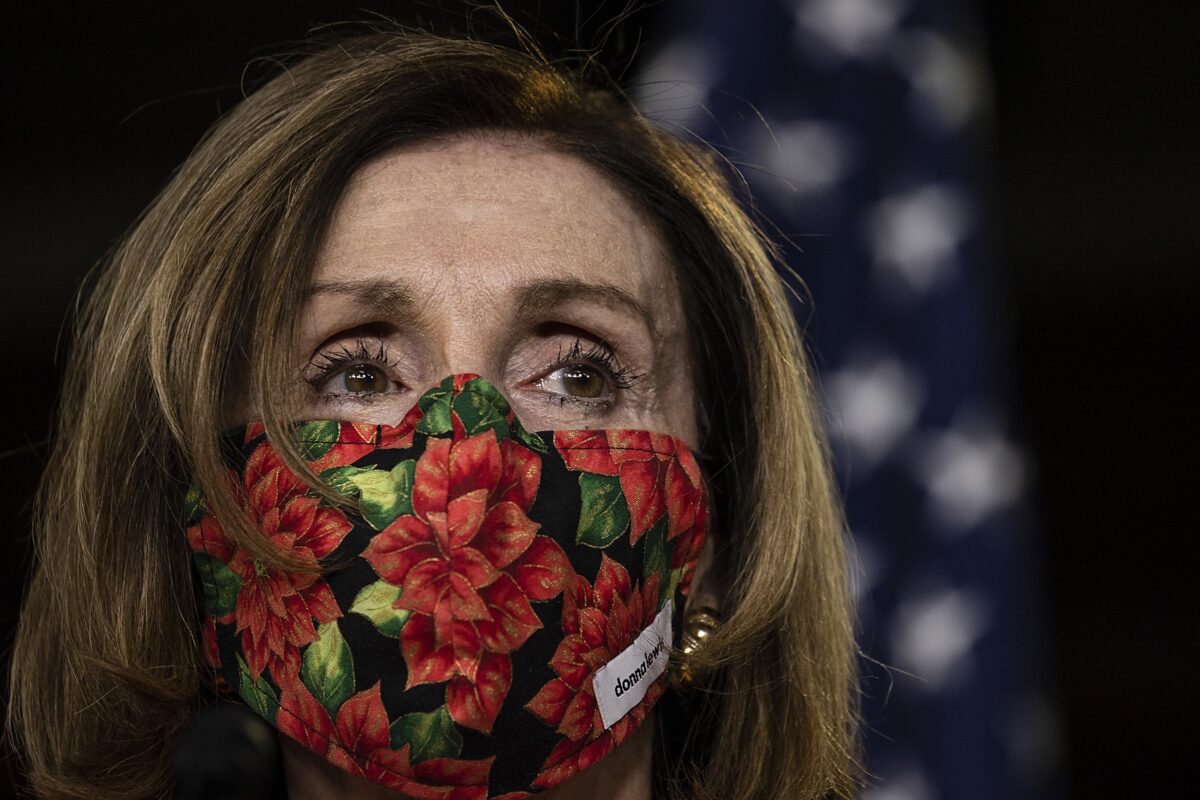 "What the president is saying is, make America first. Make America the priority. So stop funding foreign projects in a COVID relief bill, knock that out, and take that money and use it to fund the—and give the American people a $2,000 check. If Nancy Pelosi does that, I think she'll get overwhelming Republican support," Buck said on "Fox & Friends."
Republicans have accused Pelosi and other Democrats of ignoring the president's request to cut down on foreign aid and other items critics say isn't necessary.
Pelosi has said Republicans should back the increased payments because of the financial hardship many Americans are facing amid the harsh restrictions imposed by governors and other officials during the COVID-19 pandemic.
Rep. Barbara Lee (D-Calif.) on Saturday said Republicans should even back ongoing direct payments.
"I wanted quite frankly $2,000 a month, $2,000 a month until the end of the pandemic. Now Donald Trump comes up with $2,000. Well, great, we support that," Lee said on MSNBC's "Cross Connection." "Do you think Republicans supported that? No. And so we're going to keep working because, people can't afford to live, like, on the edge."
Also on Saturday, Democratic presidential nominee Joe Biden said Trump should sign the government spending package while Trump reiterated his call for $2,000 checks.
"I simply want to get our great people $2,000, rather than the measly $600 that is now in the bill. Also, stop the billions of dollars in 'pork,'" Trump wrote on Twitter.